Pulse Boot Lab & Ski Co.
Address:
301A Mackenzie Avenue,
Revelstoke, BC, V0E 2S0,
Canada
Early Season Hours:
Wednesday – Sunday: 10am – 5pm
Closed Monday & Tuesday
Website: pulsebootlab.com
Email: bootlab@pulserevelstoke.com
Phone: (250) 814-0001
At Pulse Boot Lab in Revelstoke, BC, the focus is all on expertly selected and fitted ski boots. Every skier is different, so no two skiers share the same boot problems. The bootfitters at Pulse will give you personalized service to make sure you get the right boot and get the fit dialed.
With on-site development facilities and modification tools, Pulse can use real-time, data-based feedback to dial in your fit. This process takes the guesswork and trial and error out of bootfitting and instead replaces it with a science-based approach.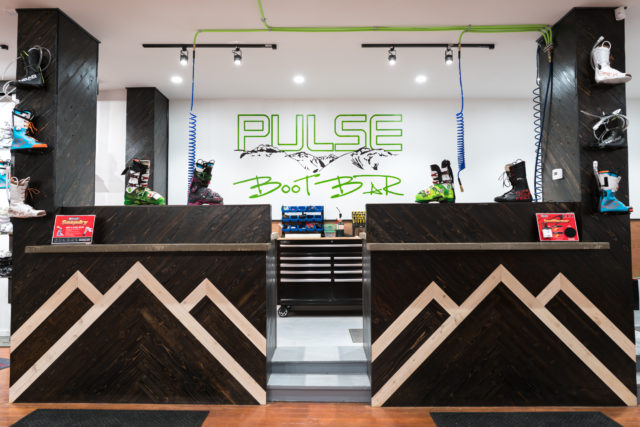 Pulse is also creating new bootfitting technologies. They offer a proprietary injection liner and have fabricated several different tools to optimize the bootfitting process.
Pulse is pioneering new fitting techniques, taking the voodoo out of the craft. Their own Pulse Fit System includes proprietary software, 3D scanning technology, custom liners (injection and heat moldable), and tools that optimize shell manipulation. Whether you're a first timer with aching feet or an expert looking for a high-performance fit, Pulse should be your first stop in Revelstoke.
So check out Pulse, and tell them we sent you. Then let us know how it goes — your feedback is an important part of our review process to keep our shops list legit.