This week we've got a special giveaway.
The folks at Santa Cruz have partnered with Fox, Chris King, Shimano, Burgtec, Reserve, and Maxxis to raffle off an extremely nice, "Syndicate-Spec" Hightower bike, with 100% of the proceeds going to the Grow Cycling Foundation.
For our giveaway this week, we're going to be donating $1000 to this raffle, and then pick FOUR winners of our giveaway who will each get $250 donated in their name, equating to 50 entries to the raffle for each winner!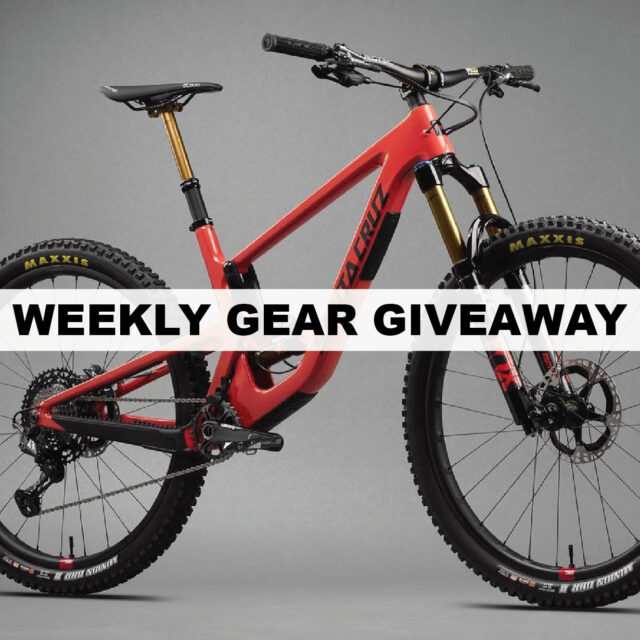 – Frame: Santa Cruz Hightower Carbon CC
– Color: Ember & Carbon
– Fork: Fox 36 Float Factory 150mm
– Shock: Fox DPX2 Factory
– Drivetrain: Shimano XTR 1×12, 10-51
– Brakes: Shimano XTR Enduro 4 Piston
– Headset: Chris King Dropset 3 – Black Gold
– BB: Chris King Threadfit – Black Gold
– Hubs: Chris King Boost Centerlock – Black Gold
– Rims: Reserve Carbon – Reserve30 29"
– Saddle: Burgtec Cloud – Ti Rails Carbon Base
– Seatpost: Fox Transfer Factory
– Bars: Burgtec Ride Wide – Carbon Enduro 800mm
– Stem: Burgtec Enduro
– Tires: Maxxis Minion DHR 2.4"
– Valves & Sealant: Peaty's Products
– Pedals: Crank Brothers Mallet E11 – Black Gold
Grow Cycling was started by Eliot Jackson and Katie Holden to "promote education, access, and opportunities that increase diversity and inclusion in cycling," and one of their first initiatives is to build a VeloSolutions pumptrack in downtown Los Angeles. If you want to learn more about Grow Cycling, we highly recommend listening to our Bikes & Big Ideas podcast with Eliot Jackson, or visiting their website.
So you can enter our giveaway for free for a chance to get entered to win a really, really nice bike and support a great cause, and we'd also encourage everyone to donate individually to the raffle, too (you get one entry for every $5 donated). The winner of our giveaway will be chosen next Friday, April 16th, and the raffle itself is open until Friday, April 23rd. Click here for all the details on the raffle
(Winners will be chosen at random and announced next Friday in our Blister Newsletter. Must be 18 or older.)
By entering, you'll receive our bi-weekly Blister newsletter, where we'll (a) announce each week the winner of our previous Gear Giveaway, (b) provide a roundup of the news and our highest-profile reviews of the past few days, and (c) offer sneak peeks of the products we're currently reviewing. It's good times for sure, so don't miss out.