Blister Labs is a new partnership between BLISTER, the University of Colorado Boulder, and the brand-new, state-of-the-art engineering facility at Western Colorado University in Gunnison, Colorado. Over the past 10 years at Blister, we have worked hard to raise the bar for gear testing in the outdoor industry. And we are now raising the bar again through Blister Labs.
For more on the backstory, goals, and future of Blister Labs, click here
Current Projects & Latest Updates: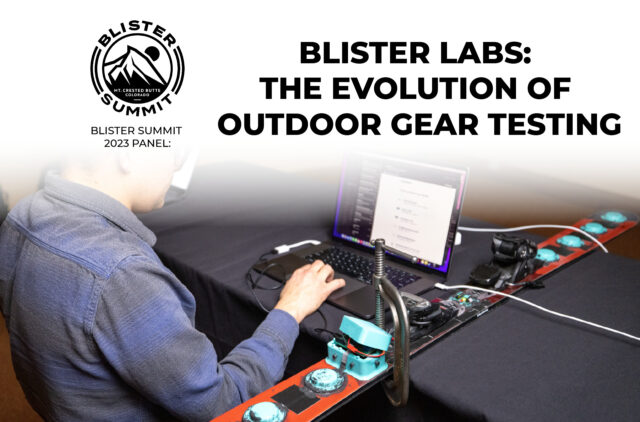 How are we advancing the state of ski testing? At Blister Summit 2023, we brought together Jeni Blacklock, Sean Humbert, Leo Beuken, and Travis Hainsworth to discuss what we've been working on and why it matters, and we announce our latest initiative that we'll be rolling out soon: Blister Community Reviews.