The winner of our Gear Giveaway this week will get to dial in their bike storage, courtesy of Feedback Sports!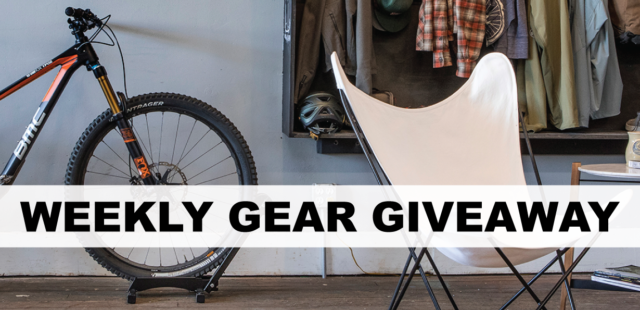 Feedback makes a wide variety of bike-storage options, with everything from simple wall mounts to plenty of freestanding options. So whether you have a small place and need to optimize every bit of square footage, need a way to store a whole quiver of bikes, or are just looking for a better option than simply leaning your bikes against the wall, Feedback has a storage solution for you. The winner will get a $500 gift card so you can pick whichever products work best for you.
Enter before Friday, April 24th for your chance to win!
(Winners will be chosen at random and announced next Friday in our Blister Newsletter. This particular contest is limited to the U.S. Must be 18 or older.)
By entering, you'll receive our bi-weekly Blister newsletter, where we'll (a) announce each week the winner of our previous Gear Giveaway, (b) provide a roundup of the news and our highest-profile reviews of the past few days, and (c) offer sneak peeks of the products we're currently reviewing. It's good times for sure, so don't miss out. You'll also be kept up to date on what's new at Feedback Sports.