The winner of our Gear Giveaway this week will get a goggle + helmet combo from Giro!
They'll get the men's Grid MIPS Helmet or women's Envi MIPS Helmet, along with the brand's Contour Goggle — all of which are top-of-the-line offerings from Giro.
The Grid and Envi are very light helmets that are still packed with features, including the MIPS Spherical rotational-impact-protection system, useful FidLock magnetic buckles, lots of adjustable vents, and a plush fleece liner.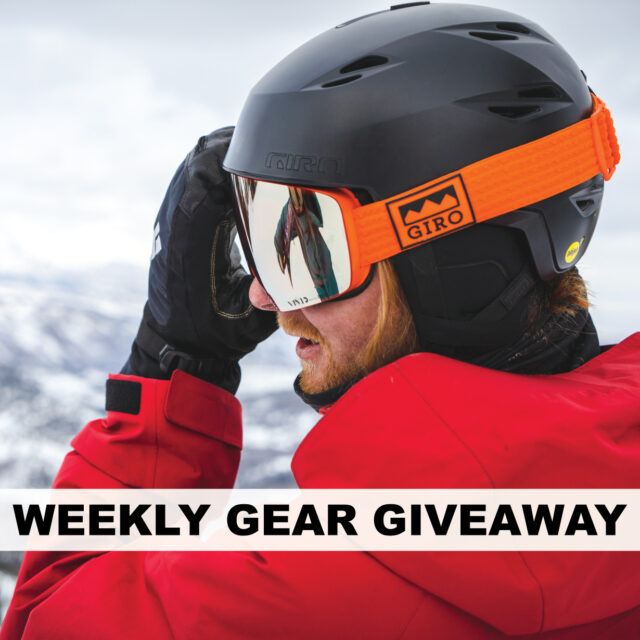 The Contour Goggle comes with two of Giro's excellent, high-contrast VIVID lenses, made by ZEISS, which feature a large toric shape for lots of field of view. And you can easily swap between them, thanks to a streamlined magnetic lens-swap system.
Especially if you're still using an old helmet or pair of goggles, now's a great chance to get a sweet upgrade, so enter before Friday, May 28th for your chance to win!
(Winners will be chosen at random and announced next Friday in our Blister Newsletter. Must be 18 or older. This particular giveaway is limited to the U.S.)
By entering, you'll receive our bi-weekly Blister newsletter, where we'll (a) announce each week the winner of our previous Gear Giveaway, (b) provide a roundup of the news and our highest-profile reviews of the past few days, and (c) offer sneak peeks of the products we're currently reviewing. It's good times for sure, so don't miss out. You'll also be kept up to date on what's new at Giro.