The winner of this week's Gear Giveaway will get a goggle + helmet combo from Glade!
If you're not familiar with Glade, we recommend reading our review of their Challenger Goggle. In short, Glade is aiming to make high-quality goggles and helmets without the big price tag that usually comes with that high-quality construction. We were very impressed by the Challenger Goggle, and Glade recently released their photochromic Adapt Goggle and Tenmile Helmet, which you could win this week.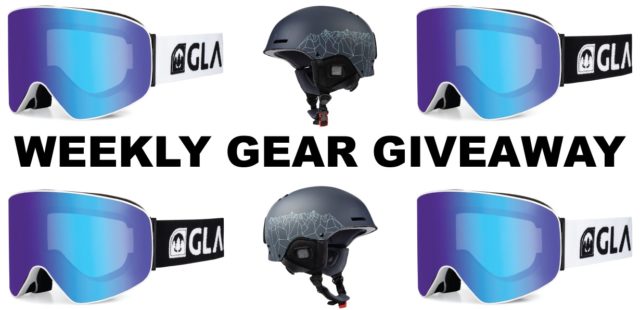 We recently started spending time in both the Adapt and Tenmile, and our initial impressions are very positive. The Adapt comes with a single lens that changes tint depending on light conditions and offers a stated VLT range of 30–84%, which is very broad for a single lens. The Tenmile helmet is light, features a very versatile dial-style adjustment system, 10 vents, and a low-profile look. Enter before Friday, January 17th for your chance to win!
(Winners will be chosen at random. Must be 18 or older. This particular giveaway is limited to the Lower 48 of the United States.)
By entering, you'll also receive our bi-weekly Blister newsletter, where we'll (a) announce each week the winner of our previous Gear Giveaway, (b) provide a roundup of the news and our highest-profile reviews of the past few days, and (c) offer sneak peeks of the products we're currently reviewing. It's good times for sure, so don't miss out. You'll also be kept up to date on what's new at Glade.