The winner of our Gear Giveaway this week will get a sweet winter prize pack from POC!
They'll get POC's new Zonula Clarity Comp Goggles, Meninx RS MIPS Helmet, Devour Glacier Glasses, and Coalesce Insulated Jacket. The Zonula is a new design, featuring a toric lens shape and POC's excellent Clarity lenses, and it's designed to pair with their new Meninx RS MIPS Helmet, which features an ABS shell, EPS and EPP liner, the MIPS system, and all the other features you'd expect from a high-end helmet.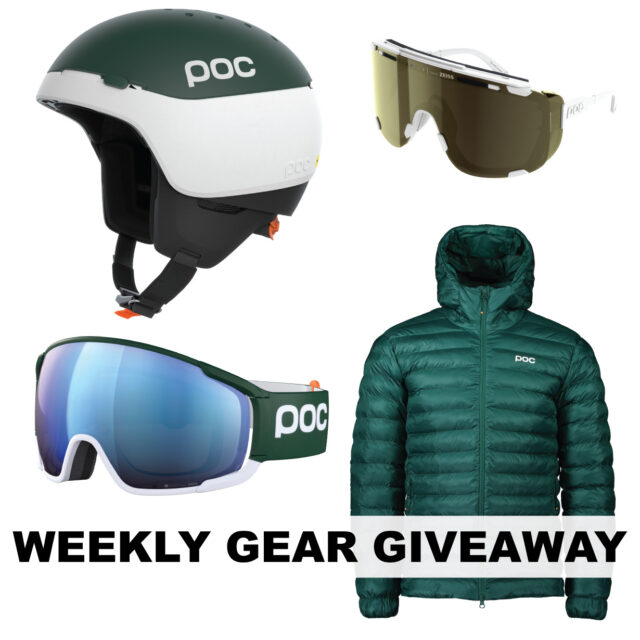 To complement that combo, the winner will also get the new broad-coverage Devour Glacier sunglasses, which look ideal for spring / summer touring. To top it all off, they'll get the men's or women's Coalesce jacket, which is filled with recycled synthetic insulation and seems like it'd be a versatile layer for many seasons.
Enter before Friday, November 26th for your chance to win!
(Winners will be chosen at random and announced next Friday in our Blister Newsletter. Must be 18 or older. This particular giveaway is limited to residents of the U.S. & Canada.)
By entering, you'll receive our bi-weekly Blister newsletter, where we'll (a) announce each week the winner of our previous Gear Giveaway, (b) provide a roundup of the news and our highest-profile reviews of the past few days, and (c) offer sneak peeks of the products we're currently reviewing. It's good times for sure, so don't miss out. You'll also be kept up to date on what's new at POC.