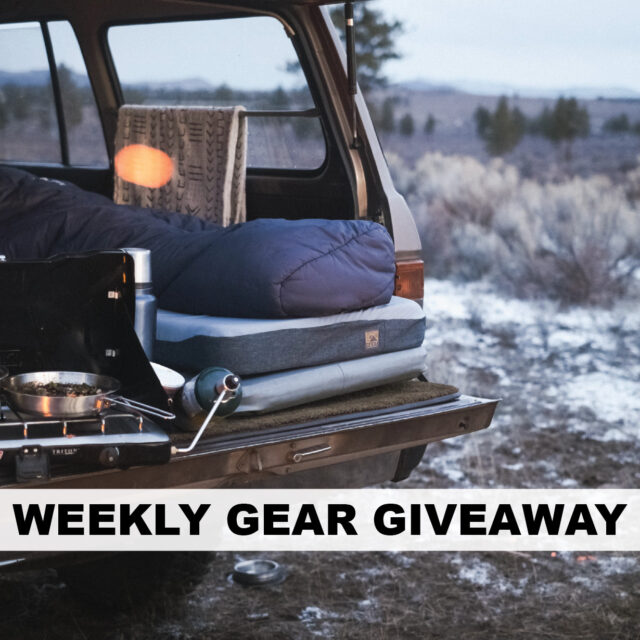 With a waterproof, inflatable bottom section and temperature-regulating, memory-foam topper, the HEST Sleep System aims to make camping in your tent, car, trailer — or just on the ground — as comfortable as possible. It comes with an included pump and carrying case, and the mattress has a removable and washable cover for ease of use. All in all, this sleep system looks like it'd make for a significant upgrade to your next camping experience. Enter before Friday, May 14th for your chance to win!
(Winners will be chosen at random and announced next Friday in our Blister Newsletter. Must be 18 or older. This particular giveaway is limited to the U.S.)
By entering, you'll receive our bi-weekly Blister newsletter, where we'll (a) announce each week the winner of our previous Gear Giveaway, (b) provide a roundup of the news and our highest-profile reviews of the past few days, and (c) offer sneak peeks of the products we're currently reviewing. It's good times for sure, so don't miss out. You'll also be kept up to date on what's new at HEST.