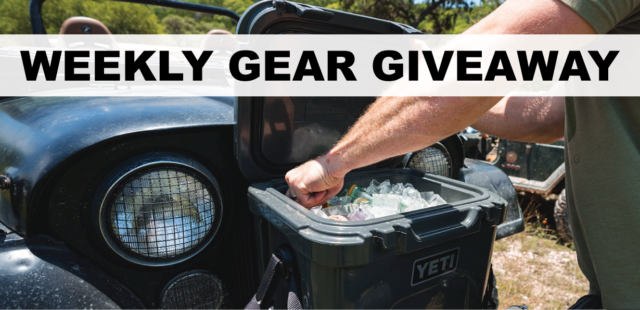 YETI has been one of the most trusted name in the cooler industry for years now, and the 24-liter Roadie is made with the same, burly rotomold construction and "Permafrost" insulation as their bigger Tundra coolers. While they've been proving themselves for many years now, every time I open up a YETI to find frozen ice after many days (or even weeks), I'm still blown away.
The Roadie is designed to be compact enough to fit behind / under a car seat, but it's still big enough to hold, for example, 18 beer cans with ice, and its 13" internal height is even tall enough to fit most wine bottles. We've been using one for everything from simply keeping frozen food frozen while driving between Gunnison and Crested Butte, to making sure we have some refreshing beverages after long rides and runs.
Enter before Friday, August 14th for your chance to win!
(Winners will be chosen at random and announced next Friday in our Blister Newsletter. Must be 18 or older.)
By entering, you'll receive our bi-weekly Blister newsletter, where we'll (a) announce each week the winner of our previous Gear Giveaway, (b) provide a roundup of the news and our highest-profile reviews of the past few days, and (c) offer sneak peeks of the products we're currently reviewing. It's good times for sure, so don't miss out. You'll also be kept up to date on what's new at YETI.