The winner of this week's Gear Giveaway will get some gear from a very cool up-and-coming brand, Foehn. The winner will get their Brise Pants and Collins Flannel Shirt, both of which we've been using for the past few weeks.
The Brise Pant is the brand's flagship piece, designed for an active lifestyle. With performance-oriented features like a stretchy twill fabric, DWR coating, secure zippered thigh pocket, adjustable cuffs, and a movement-friendly fit, we've happily used the Brise Pant for climbing, mountain biking, fishing, and even some spring skiing. But the Brise Pant also has a surprisingly understated, simple, and sharp look, which is a big part of why both Sam Shaheen and I have found ourselves reaching for the Brise Pant no matter what we're doing — from days at the crag, rides on the trail, or just relaxing at home or in town.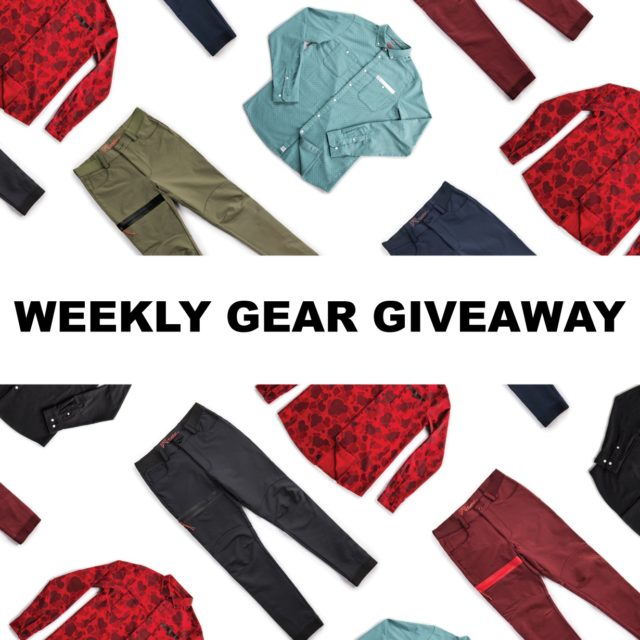 Foehn's Collins Flannel is also designed with versatility in mind. It uses an extremely soft polyester / Coolmax / wool fabric that feels just as comfy (if not more comfortable) than your typical flannel, but the fabric has a lot of stretch to it and wicks moisture way better than cotton shirts. That makes the Collins not only better for activities like climbing, but also means it works in a much broader range of temperatures than most flannel shirts.
As you can tell, we're pretty high on these pieces from Foehn, so enter before Friday, May 31st for your chance to win:
Eligibility & How To Enter
To be eligible, like us on Facebook and / or follow us on Instagram, then sign up here to win:
(Winner will be chosen at random. Must be 18 or older. Winner will choose from available colors and sizes.)
By entering, you'll also receive our bi-weekly Blister newsletter, where we'll (a) announce each week the winner of our previous Gear Giveaway, (b) provide a roundup of the news and our highest-profile reviews of the past few days, and (c) offer sneak peeks of the products we're currently reviewing. It's good times for sure, so don't miss out. You'll also be kept up to date on all the latest from Foehn. Good luck!