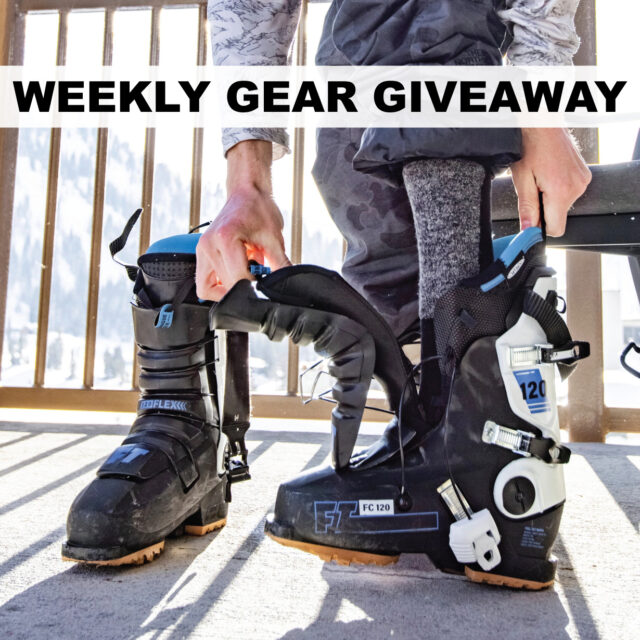 Consisting of the First Chair 100, 120, and 130, these boots have been in Full Tilt's line for years now but got some updates last year, including new liners, GripWalk soles, and of course, new colors. What hasn't changed is Full Tilt's classic 3-piece design, which creates a more linear flex pattern that a lot of skiers have come to love. Ironically, in our conversation with Bode Miller on this week's GEAR:30 podcast, he goes deep into why he's personally a fan of the design, and that's definitely worth a listen.
Enter before Friday, September 24th for your chance to win!
(Winners will be chosen at random and announced next Friday in our Blister Newsletter. Must be 18 or older. This particular giveaway is limited to residents of the E.U., U.S., & Canada.)
By entering, you'll receive our bi-weekly Blister newsletter, where we'll (a) announce each week the winner of our previous Gear Giveaway, (b) provide a roundup of the news and our highest-profile reviews of the past few days, and (c) offer sneak peeks of the products we're currently reviewing. It's good times for sure, so don't miss out. You'll also be kept up to date on what's new at Full Tilt.