The winner of this week's Gear Giveaway will get a Legacy goggle from Spy!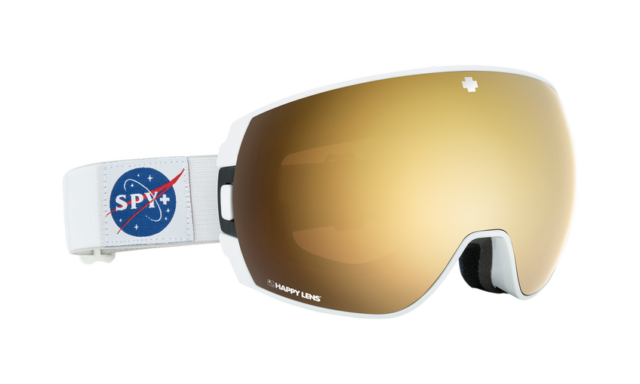 The Legacy is one of Spy's top-of-the-line models, featuring their high-contrast "Happy Lens," a very quick and easy lens-swap system, and the widest peripheral view of any Spy goggle. We've had the chance to use the Legacy before, and can confirm that its "Lock Steady" lens swap system is very easy to use, and it lets you swap lenses without getting dirty fingerprints all over your lenses. Plus, the winner of this giveaway will get two lenses — Spy's "Happy Bronze" (15% VLT) and their Happy Persimmon (53% VLT) — which cover pretty much the entire range of light conditions.
So enter below before Friday, February 22nd for your chance to win!
Eligibility & How To Enter
To be eligible, like us on Facebook and / or follow us on Instagram, then sign up here to win:
(Winner will be chosen at random. Must be 18 or older. The winner will receive the Legacy Goggle in the "Space" color way pictured above. This particular contest is limited to North America.)
By entering, you'll also receive our weekly Blister newsletter, where we'll (a) announce each week the winner of our previous Gear Giveaway, (b) provide a roundup of the news and our highest-profile reviews of the past seven days, and (c) offer sneak peeks of the products we're currently reviewing. It's good times for sure, so don't miss out. You'll also be kept up to date on all the latest from Spy. Good luck!