The winner of our Gear Giveaway this week will get a helmet and goggles from Sweet Protection, and get to pick any glove or mitten they want from Hestra!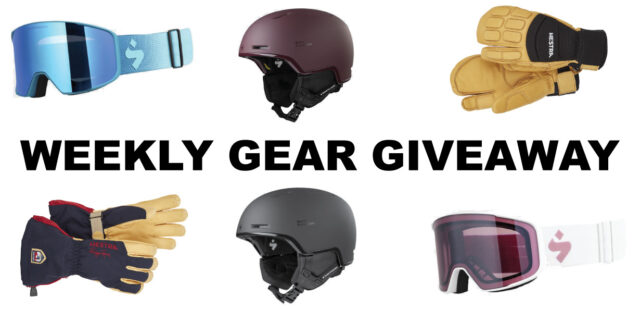 From Sweet Protection, you'll get their new Looper Helmet and Boondock Goggles. We've spent some time using the Looper and think it offers a really nice combination of low weight and simple aesthetics, but it still provides lots of the features you'd expect out of a high-end helmet. Sweet Protection's "RIG" lenses have proven to be some of the best out there in terms of contrast, and the Boondock goggle gets you those excellent optics in a clean, cylindrical design.
As for Hestra, we've been using and loving many of their gloves and mitts for over a decade now. They continue to be the benchmark for quality, and their massive lineup means they make a glove or mitt for just about any scenario.
Enter before Friday, October 30th for your chance to win!
(Winners will be chosen at random and announced next Friday in our Blister Newsletter. Must be 18 or older. This particular giveaway is limited to the U.S. and Canada.)
By entering, you'll receive our bi-weekly Blister newsletter, where we'll (a) announce each week the winner of our previous Gear Giveaway, (b) provide a roundup of the news and our highest-profile reviews of the past few days, and (c) offer sneak peeks of the products we're currently reviewing. It's good times for sure, so don't miss out. You'll also be kept up to date on what's new at Sweet Protection and Hestra.