The winner of this week's Gear Giveaway will get shorts and a hoodie from Amundsen Sports!
If you're not familiar, Amundsen is a Norwegian company that's focused on making products that are functional while also reflecting the aesthetics and silhouettes of arctic explorers and expedition leaders of the past.
In the case of this giveaway, that's reflected in their Boiled Ribbed Hoodie and Field Shorts. While it may look simple, the Boiled Ribbed Hoodie is made from high-end merino wool, which means that it's more comfortable, more breathable, and more versatile than your typical, bulky wool sweater. But unlike many technical hoodies and jackets, the Boiled Ribbed Hoodie actually looks good.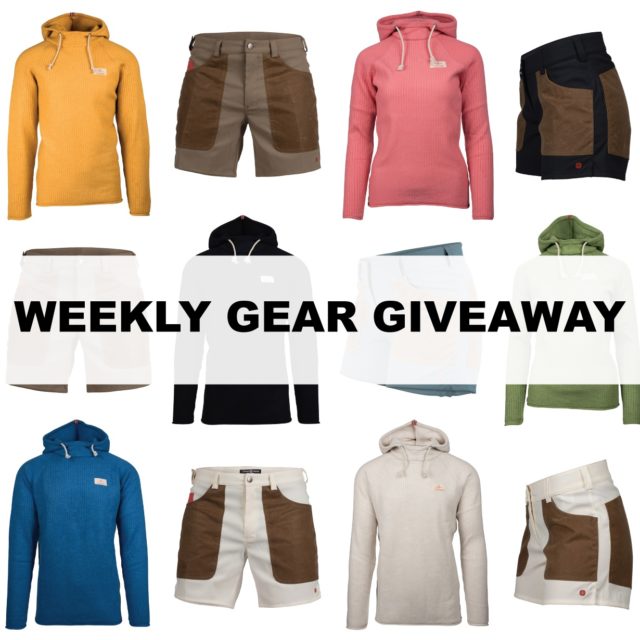 Their Field Shorts, like the hoodie, may look simple and understated, but they've got some key tech designed to keep you comfortable on the trail. Made primarily of a stretch Cordura fabric, the Field Shorts feature waxed canvas reinforcements for added durability and a Teflon coating for water resistance.
Enter before Friday, July 5th for your chance to win!
Eligibility & How To Enter
To be eligible, like us on Facebook and / or follow us on Instagram, then sign up here to win:
(Winner will be chosen at random. Must be 18 or older. Winner will choose from available colors and sizes.)
By entering, you'll also receive our bi-weekly Blister newsletter, where we'll (a) announce each week the winner of our previous Gear Giveaway, (b) provide a roundup of the news and our highest-profile reviews of the past few days, and (c) offer sneak peeks of the products we're currently reviewing. It's good times for sure, so don't miss out. You'll also be kept up to date on all the latest from Amundsen. Good luck!