The winner of our Gear Giveaway this week will get a new MTB kit from Flylow!
Flylow just launched their spring / summer collection, which includes a bunch of new jerseys, shorts, & jackets.
On the men's side, you'd get their long-sleeve Shaw Shirt, Enduro-oriented Deckard Short, & air-permeable windbreaker, the Davis Jacket.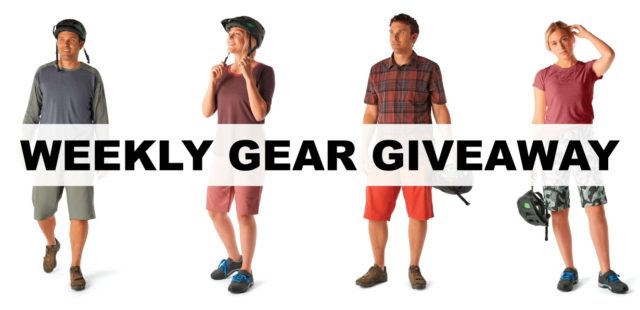 On the women's side, you'd get their raglan Hawkins Shirt, versatile Eleanor Short, & lightweight, wool-blend Lana T.
We used several of Flylow's summer pieces last year and were consistently impressed by their versatility — both on and off the bike. Enter before Friday, May 8th for your chance to win!
(Winners will be chosen at random and announced next Friday in our Blister Newsletter. Must be 18 or older.)
By entering, you'll receive our bi-weekly Blister newsletter, where we'll (a) announce each week the winner of our previous Gear Giveaway, (b) provide a roundup of the news and our highest-profile reviews of the past few days, and (c) offer sneak peeks of the products we're currently reviewing. It's good times for sure, so don't miss out. You'll also be kept up to date on what's new at Flylow.