The winner (male or female) of this week's Gear Giveaway will get a pair of Saola's Semnoz shoes!
We talked about Saola on our GEAR:30 podcast after Outdoor Retailer because we were really intrigued by the brand's combination of modern style and, more importantly, their commitment to using more environmentally friendly materials.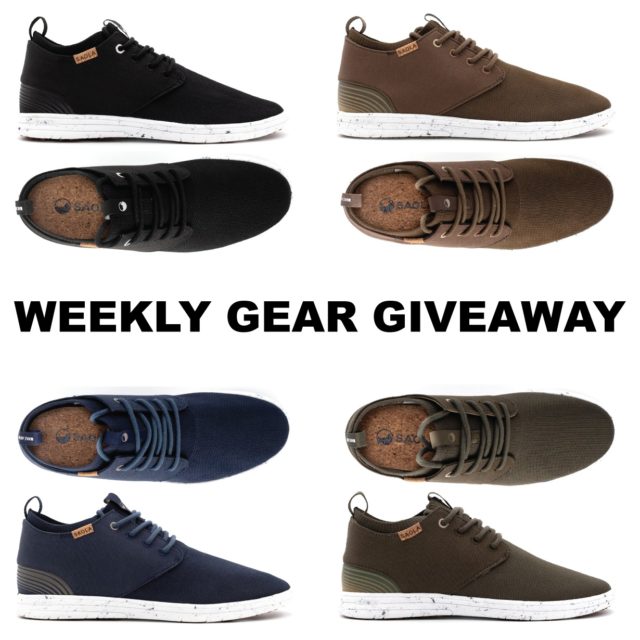 The Semnoz shoes (available for men and women) use a 40% recycled synthetic leather upper, recycled knit, an insole with cork and algae foam, and organic cotton laces. All of this is packaged into a very lightweight and comfortable shoe that works great with or without socks. Our reviewer Sam Shaheen has been using a pair this summer and has become a big fan.
Enter before Friday, August 23rd for your chance to win.
Eligibility & How To Enter
To be eligible, like us on Facebook and / or follow us on Instagram, then sign up here to win:
(Winner will be chosen at random. Must be 18 or older. This particular contest is limited to North America.)
By entering, you'll also receive our bi-weekly Blister newsletter, where we'll (a) announce each week the winner of our previous Gear Giveaway, (b) provide a roundup of the news and our highest-profile reviews of the past few days, and (c) offer sneak peeks of the products we're currently reviewing. It's good times for sure, so don't miss out. You'll also be kept up to date on all the latest from Saola. Good luck!