The winner of our Gear Giveaway this week will get two free passes to our 2023 Blister Summit (February 12-16)!
We've talked a whole lot about the Summit, but in case you're not familiar, you can learn more about it here. In short, the Blister Summit is the only consumer-focused gear test and demo event in the world. Attendees can test skis, ski boots, avalanche safety gear, and more in the backcountry and on-resort at Mt. Crested Butte; talk to company founders; ski with Blister reviewers and professional skiers; learn from designers and innovators in nightly panel sessions; make some new ski buddies; and have a great time.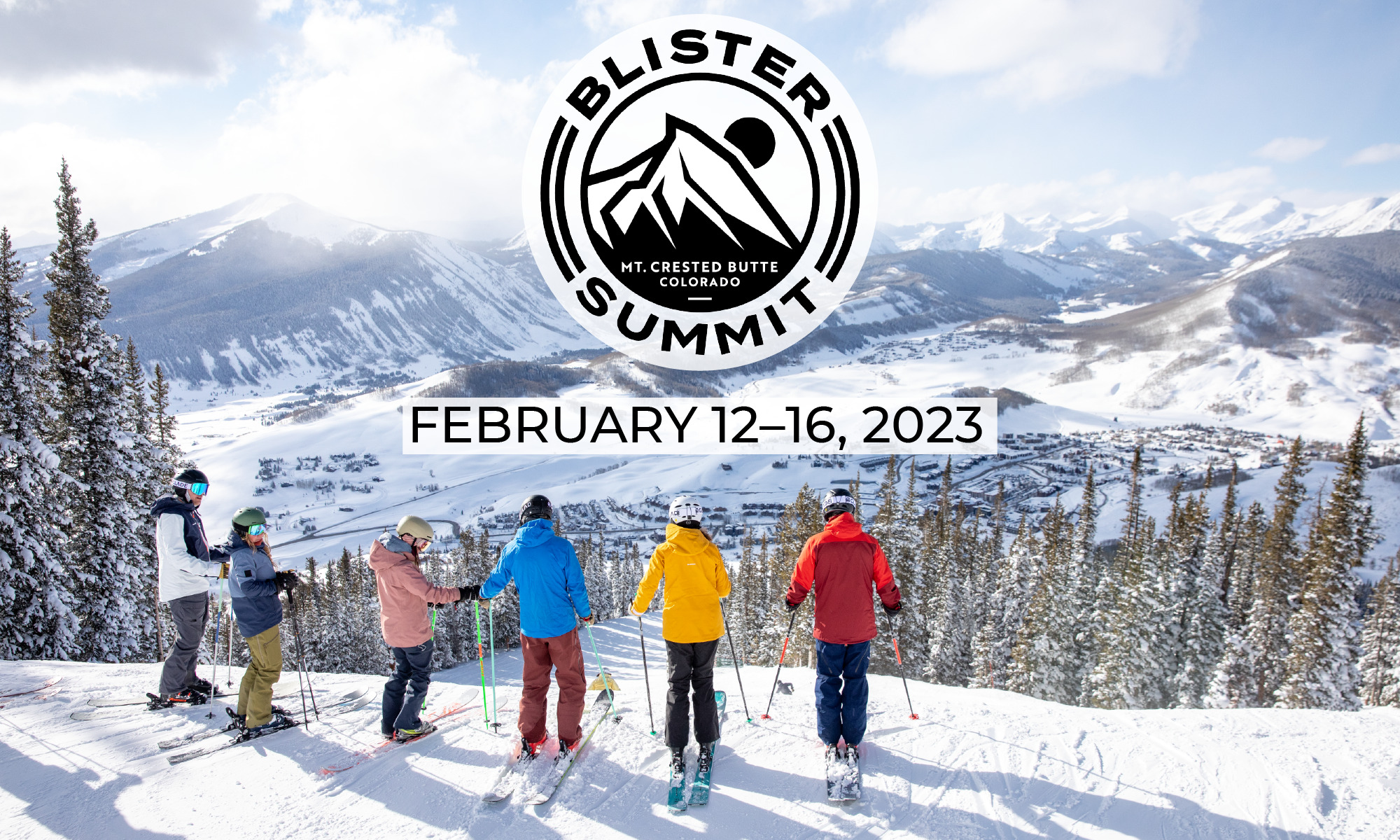 (Winner will be chosen at random and announced next Friday in our Blister Newsletter. Must be 18 or older.)
By entering, you'll receive our bi-weekly Blister newsletter, where we'll (a) announce each week the winner of our previous Gear Giveaway, (b) provide a roundup of the news and our highest-profile reviews of the past few days, and (c) offer sneak peeks of the products we're currently reviewing. It's good times for sure, so don't miss out.