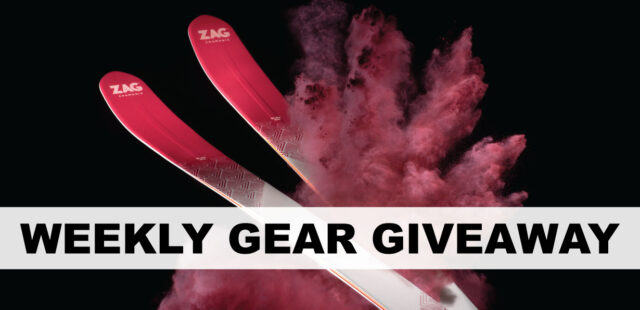 We recently started spending time on several Zag skis, including the Slap 104, and the initial impressions have been very positive so far. It's a playful, maneuverable, and agile ski that can still be skied pretty hard all over the mountain, and it's light enough that we wouldn't hesitate to bring it into the backcountry.
Enter before Friday, April 1st for your chance to win!
(Winners will be chosen at random and announced next Friday in our Blister Newsletter. Must be 18 or older. Winner will receive a pair of the 182 cm Zag Slap 104. This particular giveaway is limited to residents of the U.S. & Canada.)
By entering, you'll receive our bi-weekly Blister newsletter, where we'll (a) announce each week the winner of our previous Gear Giveaway, (b) provide a roundup of the news and our highest-profile reviews of the past few days, and (c) offer sneak peeks of the products we're currently reviewing. It's good times for sure, so don't miss out. You'll also be kept up to date on what's new at Zag.