Butte & Co.
Address:
Main Shop: 15 Emmons Rd, Mt. Crested Butte, Colorado 81224
ELEVATE: (in Elevation Hotel & Spa): 500 Gothic Rd, Mt. Crested Butte, Colorado 81225
Hours:
Main Shop: 8am–6pm daily
ELEVATE: 7am-9pm daily
Website: www.crestedbutteskirentals.com
Email: Here
Phone:
Main Shop: 970.349.7581
ELEVATE: 970.251.3050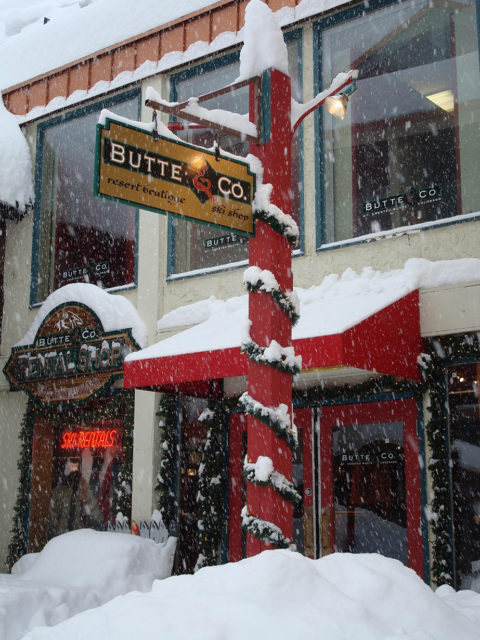 When you are travelling, finding a shop that you can actually trust can be tough. You don't want to end up on the wrong pair of skis or the wrong board, have the wrong tune, or otherwise screw up your vacation.
Fortunately, our new home base of Crested Butte has one of the best rental shops out there: Butte & Co. From their friendly and helpful staff to their excellent demo fleet, Butte & Co. will ensure that you make the most out of your time in Crested Butte.
And they've been doing it for over 40 years.
While it sounds cliche, the folks at Butte & Co. really do treat every customer like family. They're end goal isn't to move as many customers through the door as possible, it's to guarantee that every single customer is going to have a good day on the mountain.
With an extensive demo fleet including ski brands like Black Crows, Elan, Icelantic, Head, and Salomon, and snowboard brands like Capita, Spring Break, and Never Summer, they go well beyond the uninspiring rental fleets you'll find in far too many shops. Want to try the new Black Crows Atris, Anima, Daemon, or Corvus? Butte & Co. has them for you. Interested in any of Spring Break's unique shapes? Again, Butte & Co. is the place to go.
On top of their demo fleet, Butte & Co. also offers full-service tuning. So if you're bringing your own gear but want a fresh wax, tune, mount, or repair, swing by Butte & Co.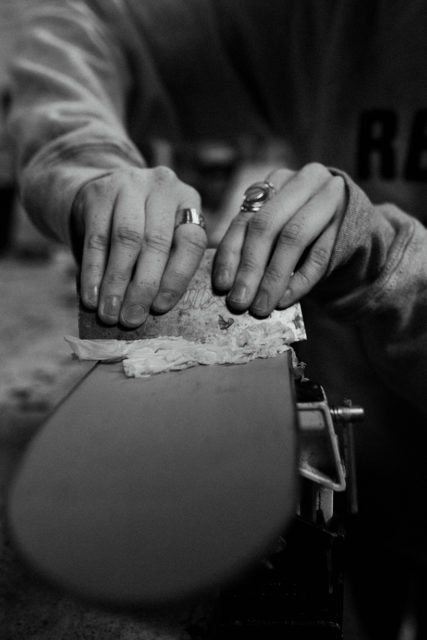 Butte & Co. is also one of the only locally owned shops at Mt. Crested Butte, and their time-tested knowledge of the mountain, the conditions, and what gear is the best choice becomes indispensable for visitors.
And if you're staying at Elevation (home of Blister's HQ), you can pop down to Butte & Co.'s sister shop, Elevate, and get fully set up right in the lobby of the hotel.
So check out Butte & Co., and tell them we sent you. Then let us know how it goes — your feedback is an important part of our review process to keep our shops list legit.
Click to Email Us Your Feedback
BLISTER BONUS
There's more good news: just enter the code "BLISTER" at checkout on Butte & Co.'s website to get 25% off your rental purchase.