Vitals: 5'8″, 155 lbs
(Click here for more info on my background and skiing preferences)
Running Background, Style, and General Preferences
I grew up with running being a way to stay in shape for sports like soccer and rugby, and now that I'm several years separated from those sports, I've transitioned to running mostly for "fun." However, those sports did leave me with an appreciation for shoes with more neutral heel / toe drops, and I prefer shoes in the 0-6 mm range to accommodate a midfoot to forefoot strike.
I mostly run on the diverse (sandy, rooty, rocky, and / or packed) trails surrounding my home in Crested Butte, Colorado, and love the challenge of more technical trails. Most of my runs tend to be between 5-7 miles, but I enjoy increasing that distance when I have the time.
Finally, I tend to prefer shoes with thicker, more-cushioned midsoles, since I've had issues with foot numbness with more minimal shoes in the past.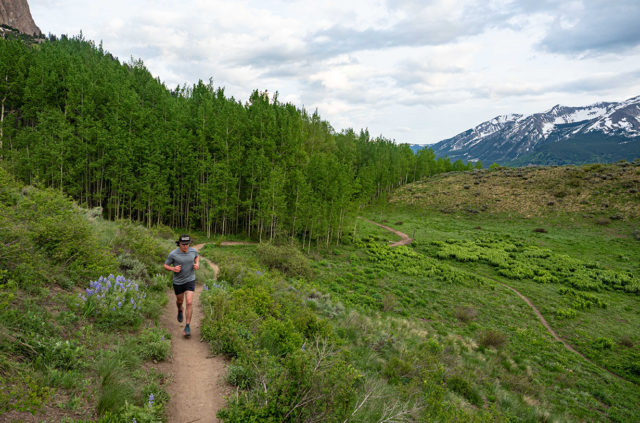 Some shoes I've clicked with:
Altra Olympus 3.0, Hoka Speedgoat 2, and Hoka Clifton