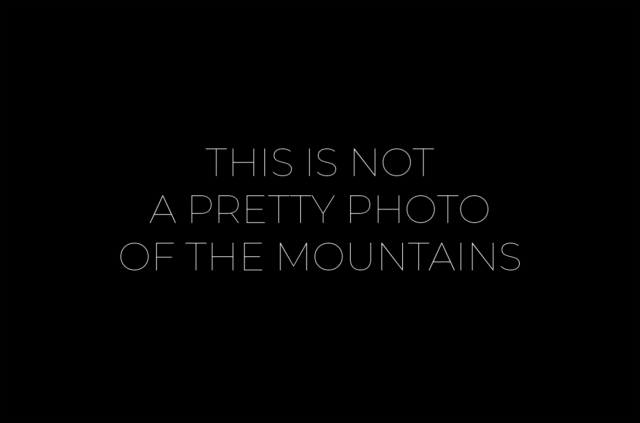 May 31, 2020
From Managing Editor, Luke Koppa:
I want to preface this with the fact that the resources below are far more important and useful than what I've personally written below.
This week, like many people, I've been feeling a lot of things: disheartened, useless, hopeless, confused, just deeply sad.
But above all I've felt uncomfortable, and that's a good thing. As a white man from a great home in suburban Wisconsin who's spent his last several years in the mountains of Colorado, I've lived an extraordinarily privileged life. The only times I've been even remotely fearful for my own safety have been self-induced: a sketchy downclimb, an exposed ski line, an afternoon thunderstorm in the mountains.
After the murder of George Floyd by a police officer this week and the countless others before him, the irony of my situation was once again brought to the forefront of my mind. Once again, I needed to confront the fact that black people in our country do not share the same privileges I take for granted every single day.
Anyone who knows me well knows that I'm a very non-confrontational person. I don't like getting into arguments, I'm scared of saying something offensive or incorrect, and that selfish, simple fear of people not liking me for speaking out is why I often avoid just that.
But it's become increasingly clear that my own silence, even if I'm not going to reach many people, is not only not making things better, it's making them worse.
So to take the most basic step to reverse that, we wanted to put this big, dark spot on the website as a reminder of the big, dark, uncomfortable issue that is still very much a part of this country, but that we can so easily ignore. So that we can hopefully not forget about it until the next catastrophe, so that we can continue to remain uncomfortable, so that we can continue to remember not just how fortunate we are, but how so many of our friends, relatives, and fellow human beings with different colored skin do not share that privilege.
For now, I'm doing my best to listen, do research, become better informed, and to find ways to take constructive action. Thank you to everyone who's shared resources, please continue to do so, and we'll do our best to do the same going forward.
RESOURCES
We understand that saying something is only the bare minimum, so we've listed several organizations that are currently working and have been working toward anti-racism. Each are accepting donations, and many also have petitions you can sign and resources for further education. We have donated to a number of these organizations because it is one way we can do something right now, and we are working on further steps to take in the future. Below we've also included the link to register to vote for anyone in the U.S.
Update: June 2, 2020
From Blister Founder, Jonathan Ellsworth:
Cities are burning.
The violence is increasing.
Question:
Why weren't all four officers promptly arrested for the murder of George Floyd?
And why has this still not happened?
If it had, the aftermath of the murder of George Floyd would not have looked like this.
But it hasn't.
So how can anyone be surprised that people have hit a breaking point?
Without justice, there cannot — and should not — be peace.
Update: June 3, 2020
All four officers have now been charged.
Update: June 15, 2020
Many of these policy changes are long overdue, and some represent the most basic advances. But several significant reform measures have recently been passed: