Open Mic is the series on BLISTER where we invite various people in the outdoor industry to say what they have to say, and share whatever it is they feel like sharing at this particular point in time.
Today, we hear from Angel Collinson:
About Angel Collinson

As Angel puts it, she is currently sailing through a metamorphosis, an explorer of self and the planet, a former professional skier, singer of songs and lover of this planet.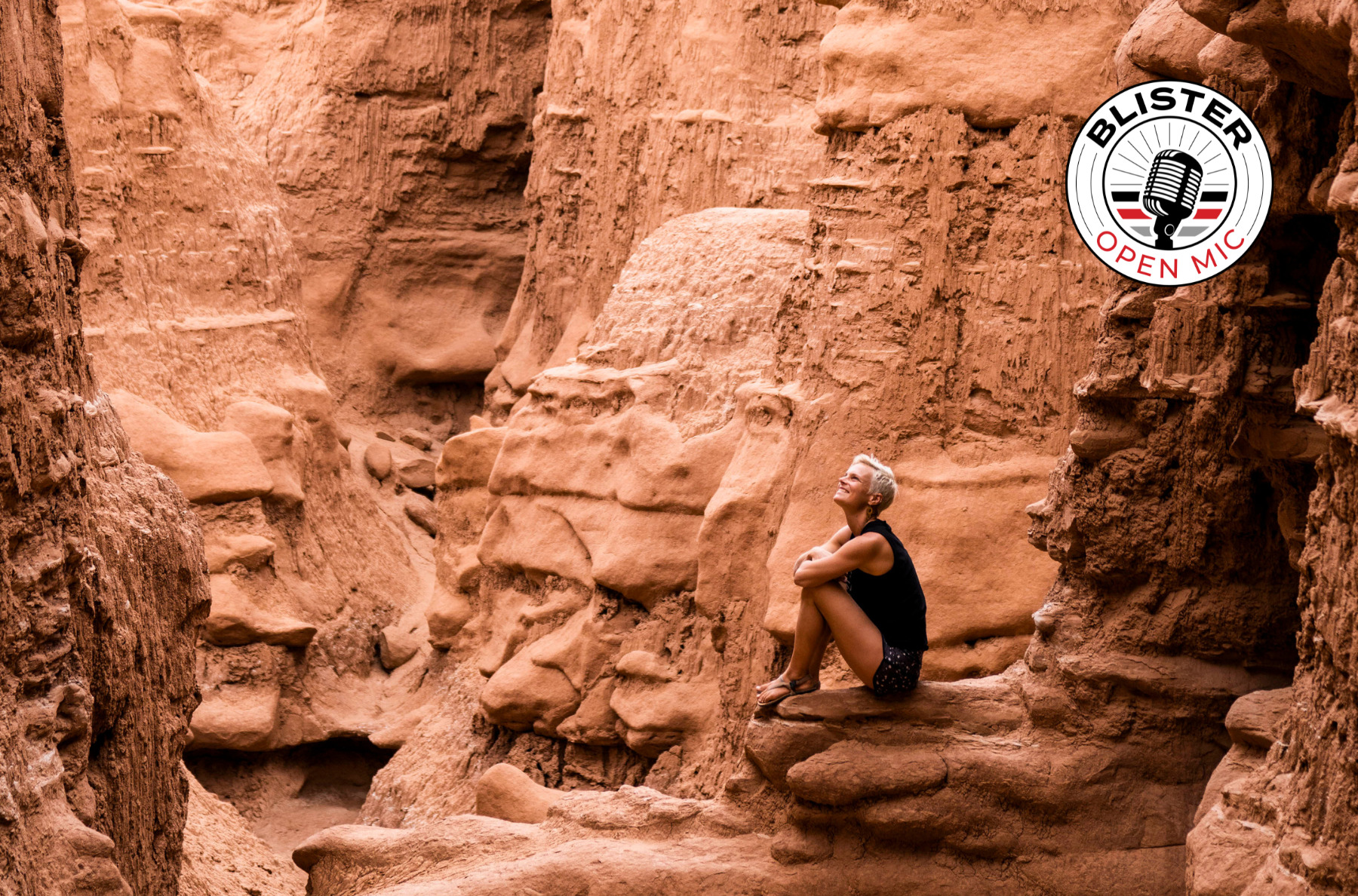 The leaves start to turn. Snow will fall soon.
I look down at my bare feet.
Red dirt, chipped toenail polish, miles embedded into the cracking skin.
Miles in canyons, miles in open expanse: the desert mirrors my mind and as I wander, I get closer.
Closer to touching the untouchable, closer to answering the unanswerable.
Closer, for moments, of knowing why I'm here.
Answer me this if you can: Why are YOU here? Has the answer touched you yet?
The essences of sage and fresh desert rain run wild through my nostrils, straight to the dome.
I have traveled far and wide — yet the desert will always be my home.
It's where the answers touch me most often, it's where I just Know.
A reverent pilgrim, I journey to the heat, to the dryness, to the lizards and the barren wildness.
I find shade and sit in silence.
Amongst canyon walls
I find myself, imperfections and all.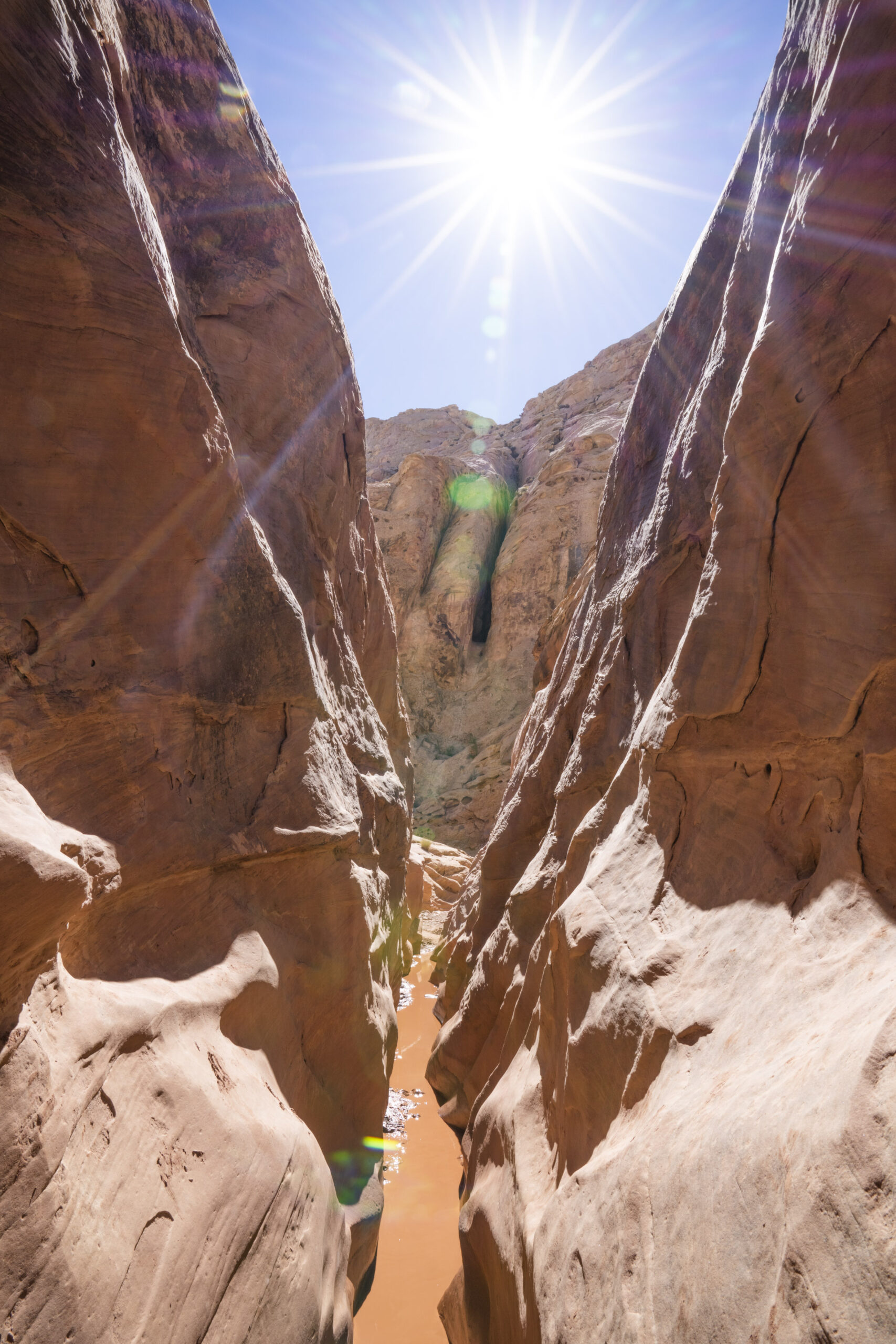 Perhaps you journey to the mountains, or to the forest, or to the water in its many forms — wherever you journey, I know you have a place you find yourself. Like, find with a capital F. Have you been there recently?
We can run, we can sail, we can bike, we can ski, yet no matter how much we move, there is something irreplaceably important about stillness. About being. About slowing down to hear the whispers deep within. About taking a moment to hear the whispers all around.
Life, I believe, is in constant communication with us. It's a collaborative dance. When I slow down, I can hear Life listen.
I can speak into the space with silent words, a prayer, a vision.
It's a sacred dialogue, actually, because Life speaks back.
Synchronicities and coincidences, animal visitors, hummingbirds and shooting stars … You know the signs I'm talking about.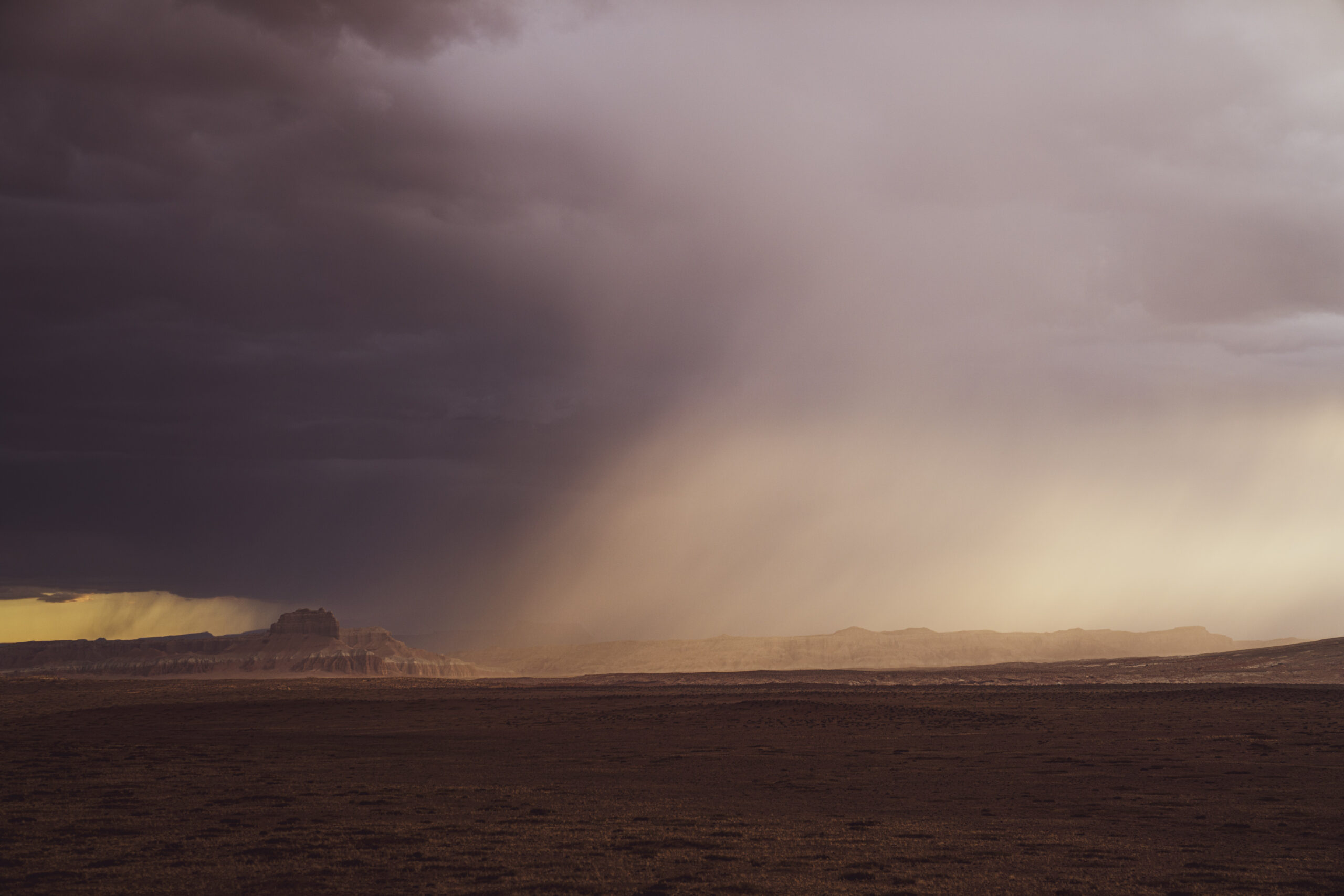 Albert Einstein said: "You can live life in 2 ways: 1). As if nothing is a miracle. 2). As if everything is a miracle."
I choose the latter. I believe in energy and matter. I believe in science and magic. That beauty can come from the tragic. That things can be 2 things at the same time, things can make sense and not make sense simultaneously. I believe in paradoxes. I believe the shadows and the light are equally important. That our strengths and weaknesses are equally important. That life and death are equally important.
I believe that we are always on the correct path and that we can always be seeking the correct path at the same time.
In this time of autumn, of fall equinox and harvest, we reap the seeds we have sown.
In a previous lifetime I would have been on tour with TGR, watching ski movies on the big screen and signing thousands of posters … reaping the seeds of the previous year's efforts in the mountains. This year, the harvest has a different flavor. It's a completely different crop, really.
And, to be honest, it's much more nourishing for the true me.
The seeds are rich in the proteins of connection, of personal growth and development, of shared adventures and intimacies and dreamings and new friends and communities and stories and full, unabashed expression, uninhibited by sponsor's expectations.
I can run, I can dance, I can sit, I can swear, I can sing in the canyon walls — and in this new life — it's all for me. It's the sweetest harvest yet, the humble crop of my new life. It's small, but it's the most nourishing so far.
What are you harvesting? Is it truly nourishing the deepest parts of you? Where do you Find yourself, and when will you visit That Place?
So much love to you, and happy harvest :) .