When considering a new running shoe, there are so many similar-looking shoes on the market being made by so many different companies, it is virtually impossible to (1) know where to begin; (2) quickly figure out which one or two products from a given brand might work well for you; and (3) determine what products from other brands might be the most similar and also worth considering.
So in our new "Blister Brand Guide" series, we provide an overview of the entire product lineup of a brand; highlight how each product stands out from the rest of that brand's lineup; and help you figure out quickly and easily which shoe might work best for you. 
In our individual product reviews, we go very deep into the details of particular products. With these Brand Guides, the goal is not Depth, but Breadth. Our Brand Guides and full reviews are designed to complement each other — provide a broad overview of entire company lineups, and then also very detailed reviews of individual products. 
Columbia Montrail: Brand Background
Montrail has been a mainstay in the trail running world since the early 2000's, when the brand sponsored many of the top ultra/trail runners in the sport. Now, as a sub-brand of Columbia, Montrail shoes continue to offer many of the features that made them so popular in years past. All Montrail shoes are now sold under the Columbia name.
Columbia / Montrail shoes generally follow a more "traditional" model, with heel-to-toe drops of 5-8 mm and moderate stack heights. While Columbia / Montrail shoes don't run particularly narrow, the forefoot of most of their shoes is a bit narrower and more pointed than shoes from brands like Altra or Topo, which have much wider toe boxes. One other perk of Columbia / Montrail shoes is that many models often go on sale for $60-$80, making them a good option for runners looking for a more affordable shoe.
Columbia / Montrail has scaled back their trail running shoe line to just four models in 2020, and each model has a fairly different intended purpose. In this breakdown, we'll go through the features and intended purpose of each shoe in Columbia / Montrail's lineup. Shoes are organized from highest to lowest stack height.
(Most Cushioned to Least Cushioned)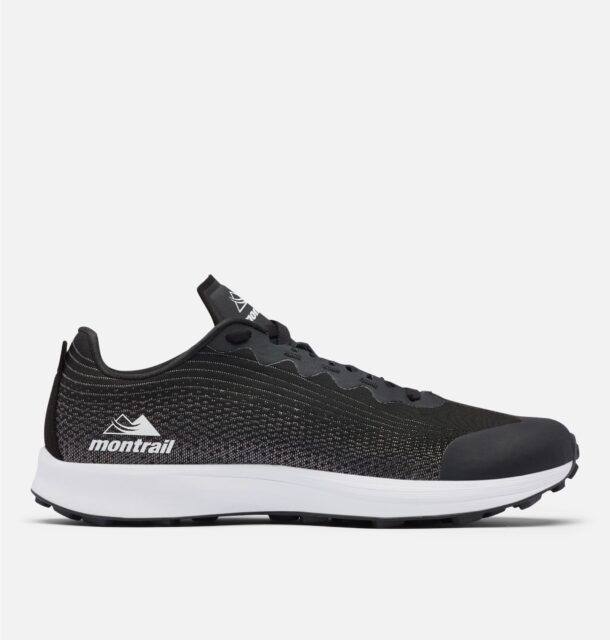 The F.K.T. Lite is Columbia Montrail's lightweight, racing-oriented trail shoe. It has a lightweight, firm midsole that should feel fairly fast underfoot, but won't offer as much cushion / protection as the F.K.T. or Trans Alps F.K.T III. The F.K.T Lite has a fairly moderate outsole that will likely perform best on hard-packed trails. If you're looking for a light, fast shoe for up-tempo runs and races, the F.K.T. will likely provide a more energetic ride than Columbia / Montrail's other offerings.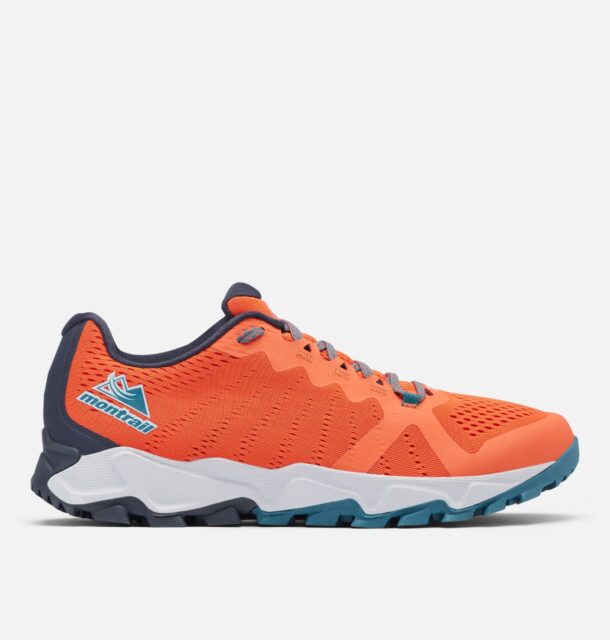 As you might have guessed from the name, this shoe is designed to tackle mountainous terrain. Its fairly low stack height should offer improved stability on technical terrain, while the full-length rubber outsole and forefoot rock plate provide ample protection from sharp trail obstacles. Its aggressive outsole and larger lugs are designed to provide traction on variable terrain. The Trans Alps F.K.T. III also has a water-resistant overlay on the forefoot. While this won't keep your feet as dry as a full waterproof / breathable upper, it should help shed and repel water from wet vegetation or creek crossings. If technical mountain trails are your thing, the Trans Alps F.K.T. III might be a good fit.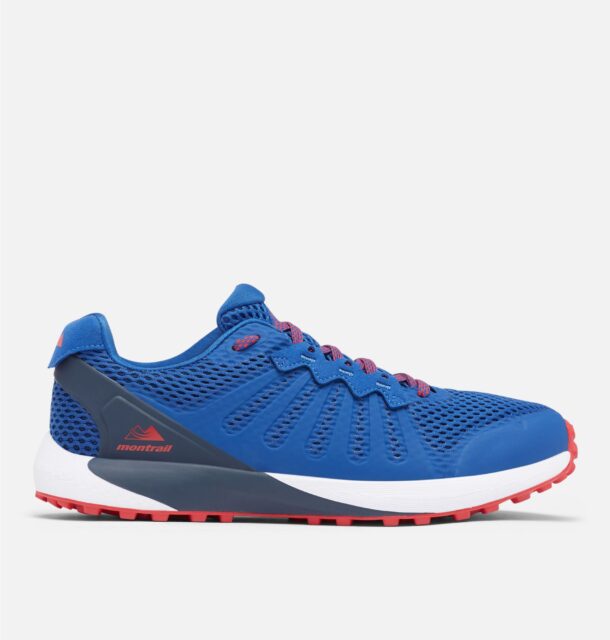 The F.K.T. has the same stack height as the Trans Alps F.K.T. III, but with a less aggressive outsole and slightly softer midsole foam. It's built on the same last as the original Caldorado of years past, so if you were a fan of that shoe, the F.K.T. should fit similarly. The F.K.T. also has a rockplate, so it should be more protective / supportive on rocky trails than the F.K.T. Lite or F.K.T. Attempt. The Trans Alps F.K.T. III still offers more protection and grip, so it will likely be a better option for extremely technical trails. But for more moderate terrain, the F.K.T. could be a solid option.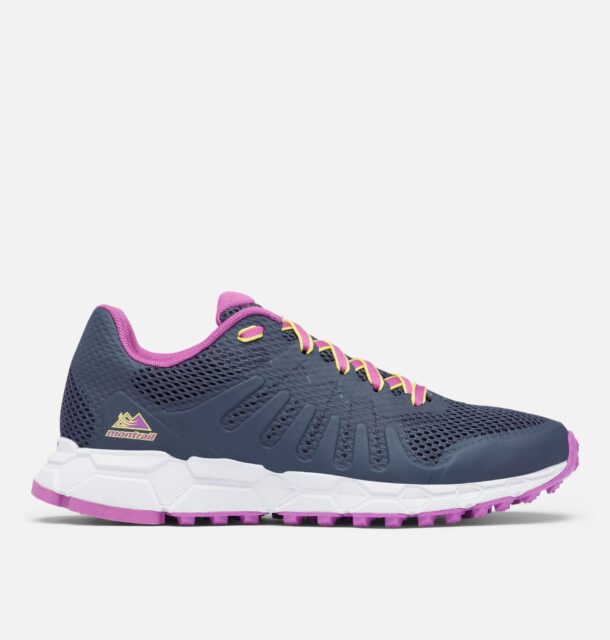 The F.K.T. Attempt is built on the same platform as the F.K.T. and Trans Alp F.K.T. III, but is intended to be a more entry-level shoe that comes at a significantly lower price point. Unlike the F.K.T. and Trans Alp, the F.K.T. Attempt doesn't have a rock plate. It also has a fairly low profile outsole, so it probably won't feel as grippy and protective on technical terrain as the F.K.T. or Trans Alp. The F.K.T. Attempt also probably won't feel as fast / energetic as the F.K.T. Lite because of its softer outsole. Still, the F.K.T could be a good option for runners on a budget who mostly stick to smooth, non-technical trails.