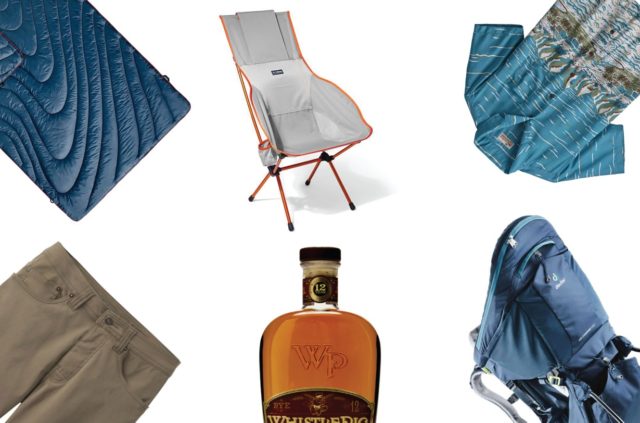 Intro
Father's Day is this Sunday, June 16th.
If that's news to you, well we'd first recommend that you put a reminder on the 3rd Sunday of June for next year so you don't have to go through last-minute panic again (we speak from experience).
And if this isn't news to you but you're still trying to come up with a great gift idea, don't worry. We've polled several of our reviewers to get their best ideas for Father's Day gifts, and they've come up with great options for new and old fathers alike. So check them out below to find the perfect way to thank all the dads in your life for all they do.
Luke Koppa
NeatIce Cooler Bags
MSRP: $34.99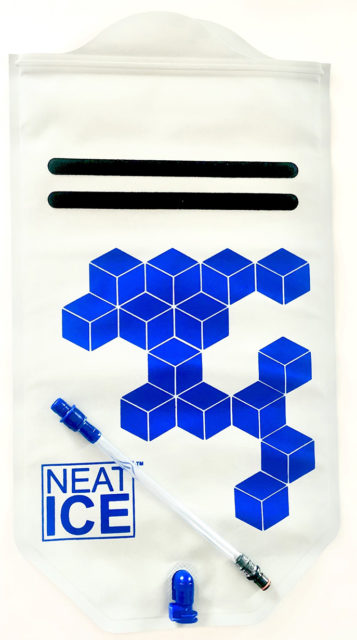 Cold beer and food is great, but soggy beer and food is not. So for all his summer grilling and camping, get your dad one of NeatIce's cooler bags.
Designed to store ice without it melting and soaking everything, the NeatIce bags are made of a waterproof BPA-free material and feature a 10" drain hose that you can use for drinking water (provided you trust the cleanliness of your local gas station's ice enough to drink it).
Each NeatIce bag can fit up to 8 pounds of cubed ice and, while simple, they've proven to make a big difference when it comes to keeping food cool and dry.
Prana Brion Shorts
MSRP: $69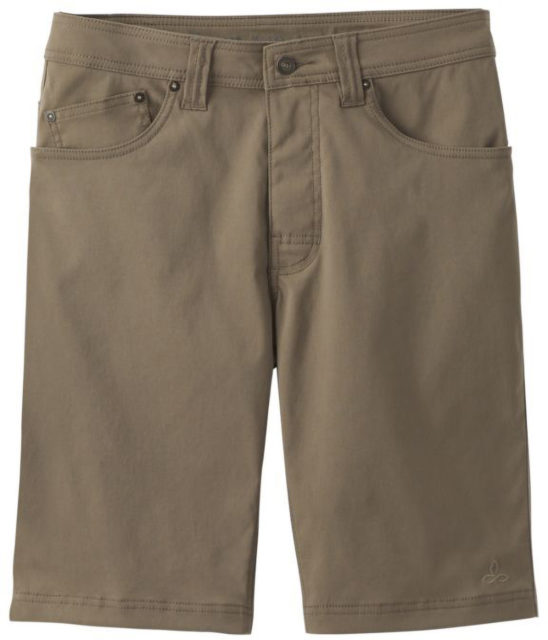 I got these for my dad years ago and he's still using the same pair almost constantly all summer long. Because the Brion Short has, in my opinion, the ideal fit, fabric, and feature set for dads.
Like your dad's favorite shorts, the Brion comes with a moderate 9" inseam that hits just above the knee and a classic 5-pocket layout. But unlike your dad's go-to cotton shorts, the Brion uses a super stretchy, breathable, and water-resistant softshell fabric that makes it way better for hot days on the trail, golf course, or front yard. That means it's much more comfortable and versatile than cotton shorts, but still looks good enough for a night out.
Rumpl Original Puffy Blanket
MSRP: starting at $99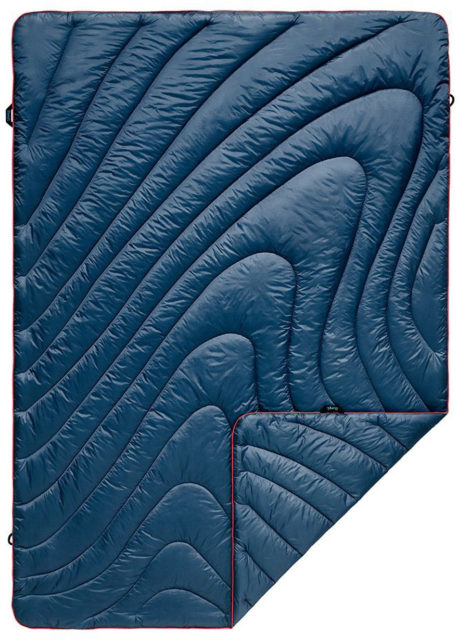 Rumpl took the boring-old blanket and made it way more versatile — ditching itchy wool or heavy fleece and instead stuffing it with lightweight synthetic insulation like that in your technical midlayers.
Combined with the water-resistant face fabric, this makes Rumpl's Original Puffy Blanket great for summer concerts, car-camping trips, or really anytime you need a bit of extra warmth without worrying about dirtying up the blankets from your house. I'm a big fan of Rumpl's blankets, and so is Jonathan Ellsworth, who says that he still makes use of one (and sometimes two) every single day.
And if you want something even warmer or comfier, check out Rumpl's Down and Sherpa blankets.
Helinox Chairs
MSRP: $100-$200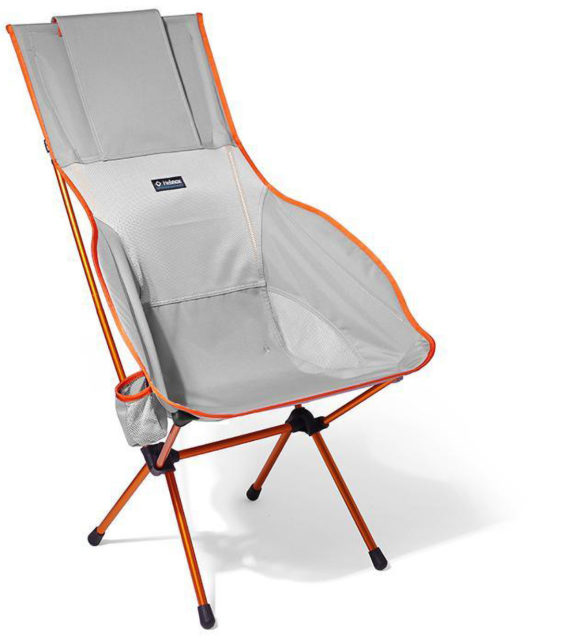 Like the Rumpl blankets, Helinox takes a fairly simple and old piece — the camping chair — and makes it way better.
All of Helinox's chairs pack down incredibly small, but unlike your standard camping chair, the Helinox chairs are super comfortable and supportive. Equally useful at a concert as they are on a backpacking trip, Helinox's chairs make a huge difference when you've had a long day and just want to kick back comfortably outside.
The original Helinox "Chair One" is a great all-round option, though I'd recommend the Playa or Savanna for your dad because he definitely deserves their extra-comfortable high backs and the obviously-mandatory cup holder.
Kristin Sinnott
Deuter Kid Comfort Pro
MSRP: $330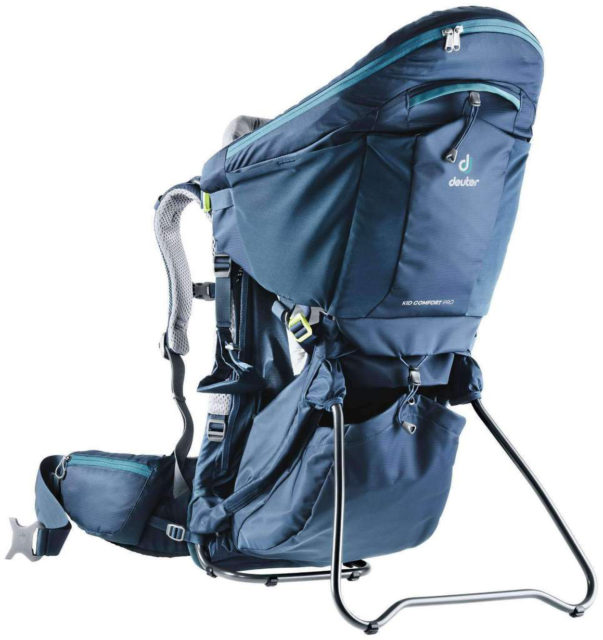 So this one is for the new dads out there that are excited to bring their sidekick along on their next adventure. Using the same technology as their trekking packs, the KC Pro is exceptionally comfortable and well ventilated thanks to an air mesh back system. Easy-to-adjust child straps, padded chin bar, side and top child entry, and a collapsible sunshade keep the child happy and the parent from excessive worrying.
Deuter also thought to include a small mirror that's stowed in the hip belt so you can easily check on the child and a removable pack that can be stowed in the bottom compartment. The Deuter Kid Comfort Pro is the gold standard of kid backpacks.
Matching Hawaiin Shirt(s)
MSRP: $32-$129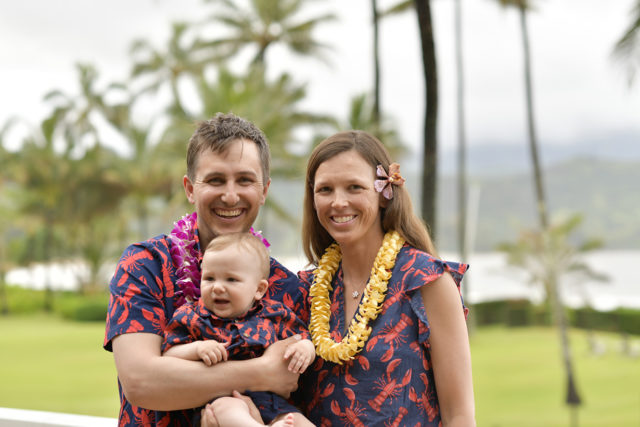 Maybe it's just my family, but since becoming a parent my wardrobe has changed. This fact alone is not surprising but how it changed is a little shocking. I currently have 4 tops/outfits that match my son and husband. And I only purchased one of them. Back in the day, we used to giggle at families with matching ensembles. But nowadays, it's more fun to look in the mirror and laugh at ourselves.
If you have a dad in your life who might get a kick out of this, there are a number of options. Patagonia's Pataloha series currently has one pattern (Malama 'Aina: Mako Blue) that's available for the entire family. For a less expensive option, Old Navy has various patterns, styles, and sizes, and Etsy has a number of offerings from smaller companies.
Sam Shaheen
Father's day at my house is tough, and probably for very similar reasons to why it's hard at your house, too — because my dad buys for himself everything that he actually wants. So my list is a combination of toys he's already bought himself and gifts you can give that don't involve a late-night Amazon Prime spree this Friday night.
Honda CB100 (1971)
MSRP: $1,500 – $2,000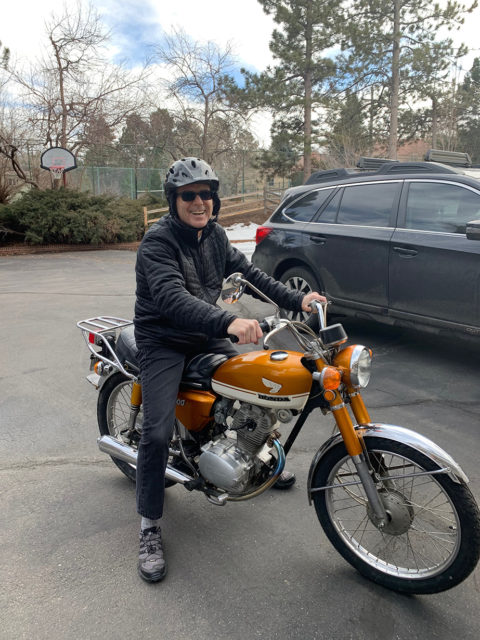 This is the perfect motorcycle for your dad. It's old, so he'll have plenty of things to fix (or, in the case of my dad, plenty of things to break, then have to subsequently fix). It's also really slow, so it'll be harder to get himself into too much trouble. It's extremely small, too, so no self-respecting motorcycle gang will let him in. Plus, these old motorcycles are all the rage right now, so spare parts and advice / knowledge are easy to come by.
The only downside to this gift? He'll never stop talking about it. Seriously, he'll never stop. It's awful.
Move Your Stuff out of His House
MSRP: Your dignity
If your dad is anything like mine, then every few months he calls you up and tells you to "Get all of your useless crap out of my house." This Father's Day, you should finally do it.
Sure, it is a small loss in the continuing father-child power struggle, but it's his holiday. Let him have this one.
Go Golfing
MSRP: Greens fees + hot dogs + beer + matching visors = ~$200 (depending on the visor quality)
Let's be honest here, no one actually likes golf, do they? It's way too difficult of a sport for anyone in their right mind to actually enjoy. That said, dads around the world for some reason all pretend to love playing golf. So go spend the day with your pops, down some beers, eat some hot dogs, rock matching outfits, shoot the breeze — just get some good old quality time.
Pro Tip: Don't keep score. Trust me. You will just get depressed by how bad you are at golf. (And when I say "you," I really mean "me." Because I am really bad at golf, and I am very much projecting.)
Jonathan Ellsworth
WhistlePig Old World 12 Year Old Cask Finish Straight Rye Whiskey
Price: ~$125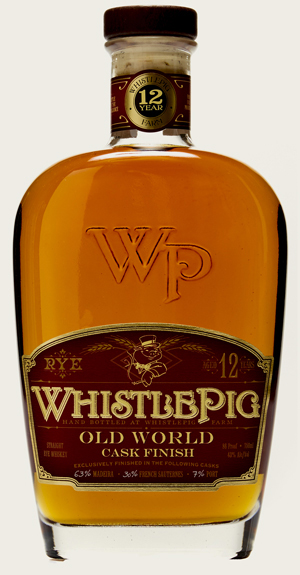 You won't find this bottle everywhere, but WhistlePig's 12-year-old Cask Finish Rye is one of my absolute favorites. It is an 86-proof, 12-year-old Rye Whiskey that is finished in Port (7%), French Sauternes (30%), and Madeira casks (63%).
WhistlePig says about their 12-year, "We've taken the elements that are most quintessential in an American rye – boldness and character – and fused them with the elegance and grace of an 18 year old Scotch." But what I would say is that this whiskey is incredibly smooth.
In lesser whiskeys, "smooth" is sometimes a euphemism for "bland" or lacking in complexity. And while there are certainly a lot of whiskeys out there that pack a bigger punch (including WhistlePig's own 10-year, for example), for me at least, this 12-year strikes a remarkable balance of richness and complexity while still being exceedingly drinkable — I typically prefer my whiskey with just a single cube, but I usually take this 12-year Old Cask Finish neat. So if your dad has a thing for exceptionally well-executed spirits that are easy to enjoy and designed to be savored, this is a terrific gift.
Maui Jim Compass Sunglasses
MSRP: $319

Another great gift that is a study in great design and great taste is the Compass from Maui Jim. I have these in the "gunmetal" colorway, and while these aren't my go-to glasses for mountain biking, ski touring, or running, the Compass is my favorite for everyday use, and every time I put them on, the optics still floor me. The "Maui Rose" lens that the gunmetal frames come with are designed for "everyday variable conditions, from full sun to overcast." And they can cover that gamut (though I would say that they really do excel when things are variable, as opposed to straight-up, blindingly bright).
Great optics, great styling. Unless your dad is more of the 'wears tube socks with Birkenstocks' type, he'll be psyched on these.