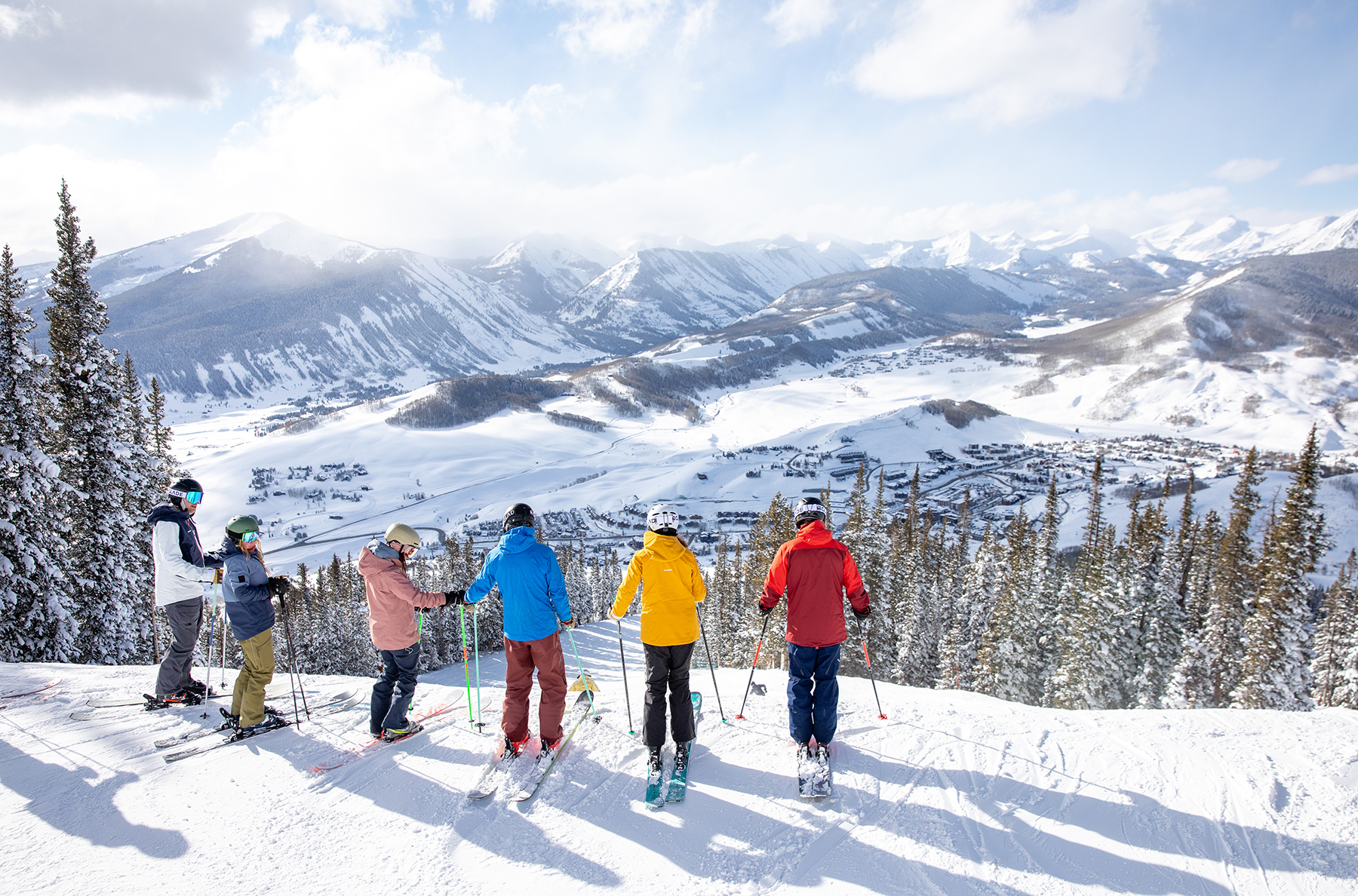 Time sure flies when you're having fun. We are somehow already done with our '22 Blister Summit, but there's plenty more to come on our site and YouTube channel. In the meantime, here's a recap of both Summit A & Summit B.
Day 1: Gear Testing, Gear Talking, Gear Giveaway-ing
Following our welcome session on Sunday evening in Elevation Hotel where our Blister headquarters are located, gear testing got started right away Monday morning, with several groups going out on guided tours in the Crested Butte backcountry with Irwin Guides. The rest of the attendees had hundreds of skis to choose from right at the base of Mt. Crested Butte, with over 20 vendors getting everyone set up on new-for-next-year gear.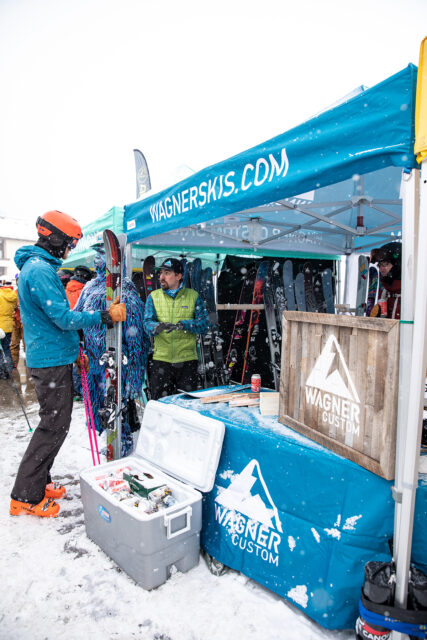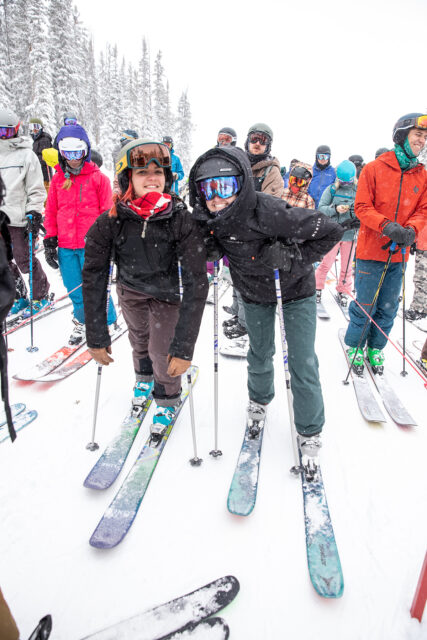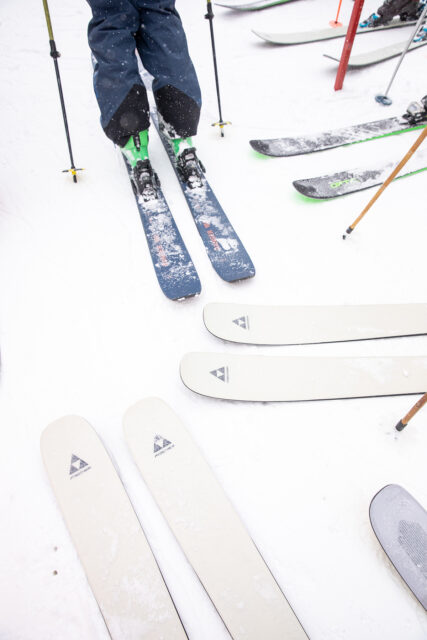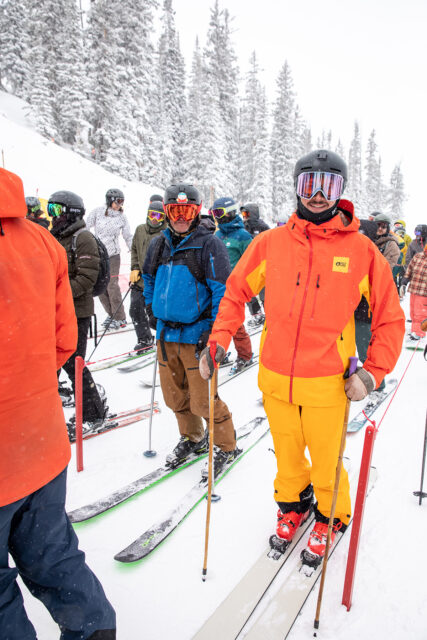 Monday also brought with it the start of the storm that's still currently dumping snow on Mt. Crested Butte, and the snow started to stack up throughout the day.
Once everyone had wrapped up skiing for the day, we hosted our first of many panel sessions to come throughout the week. Monday's panels included a discussion called, "How We Review Gear," with Paul Forward, Kara Williard, Jonathan Ellsworth, and Dylan Wood all offering their insights and perspective, with excellent questions from the audience making the conversation even better.
We followed that up with a wide-ranging discussion, "Ski Binding Design and Real-World Considerations," with Francois Lefebvre, Amer Sports' global product line manager for bindings; pro skier, Chris Davenport; Blister reviewer, heli guide, and physician, Paul Forward; and Chris McKearin, who is the category manager for Salomon Alpine. It was a super interesting conversation that you'll definitely want to watch later this spring on our YouTube Channel.
Closing out Monday night were our nightly giveaways at the end of the panel sessions, with several lucky winners taking home $300 gift cards to Renoun skis, goggles from Glade and Salomon, MountainFLOW's Blue Square wax kit, accessories from Flylow and Minus33, and more.
Day 2: The Snow Arrives
Tuesday started out with lots of shoveling in the vendor booth area, with 8 inches of new snow falling overnight. Attendees and reviewers took the opportunity to get out on some fat skis in their ideal environment, as terrain at Mt. Crested Butte opened throughout the day, meaning you could still find fresh snow late into the afternoon. Once again, several groups headed out with guides to explore the backcountry, and reported really nice snow conditions.
The afternoon let attendees see how vendor skis handled everything from pockets of untracked pow to chop and crud, and when the sun made an appearance for an hour or two, many folks were seeing just how hard each ski could be pushed.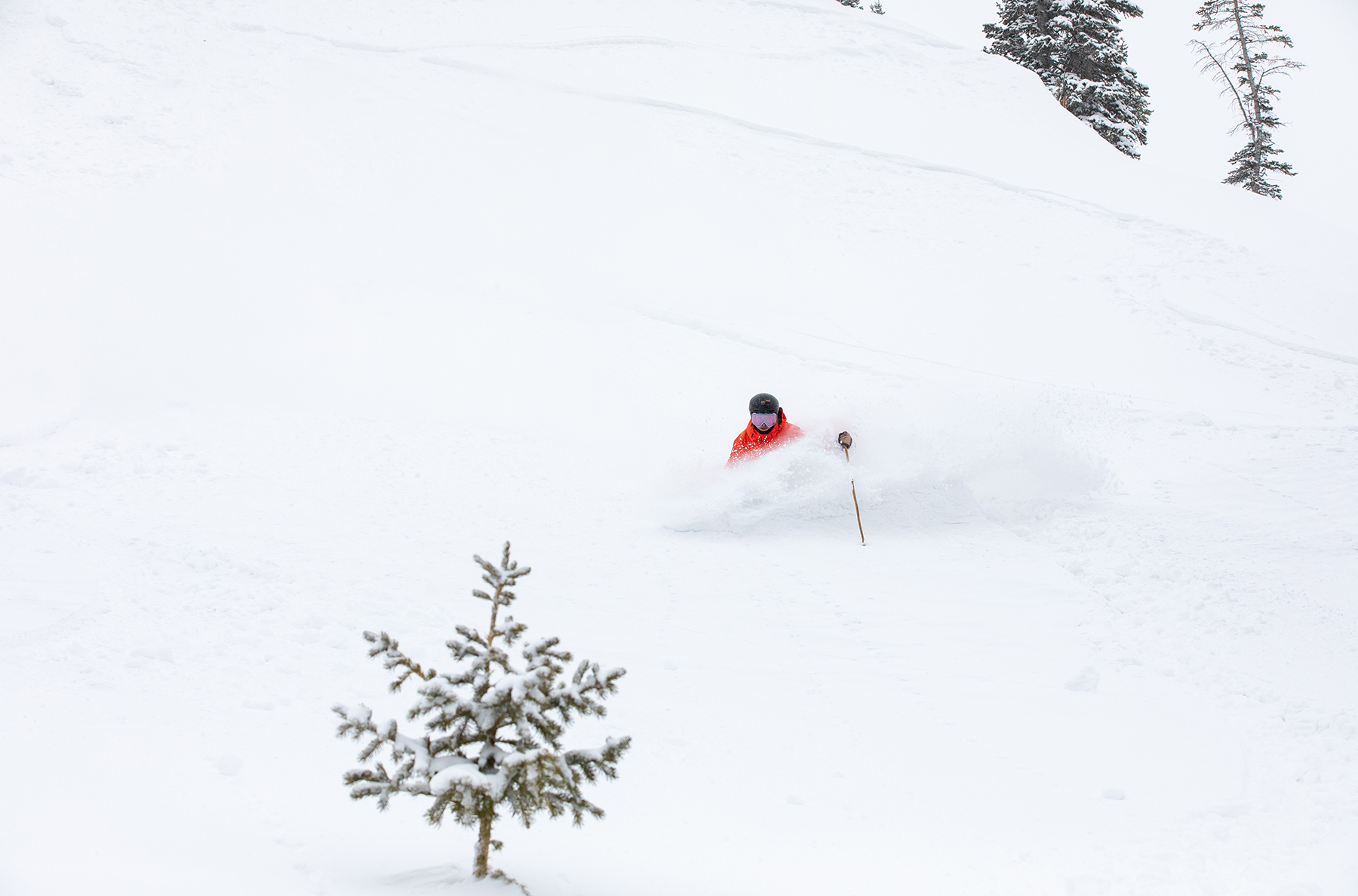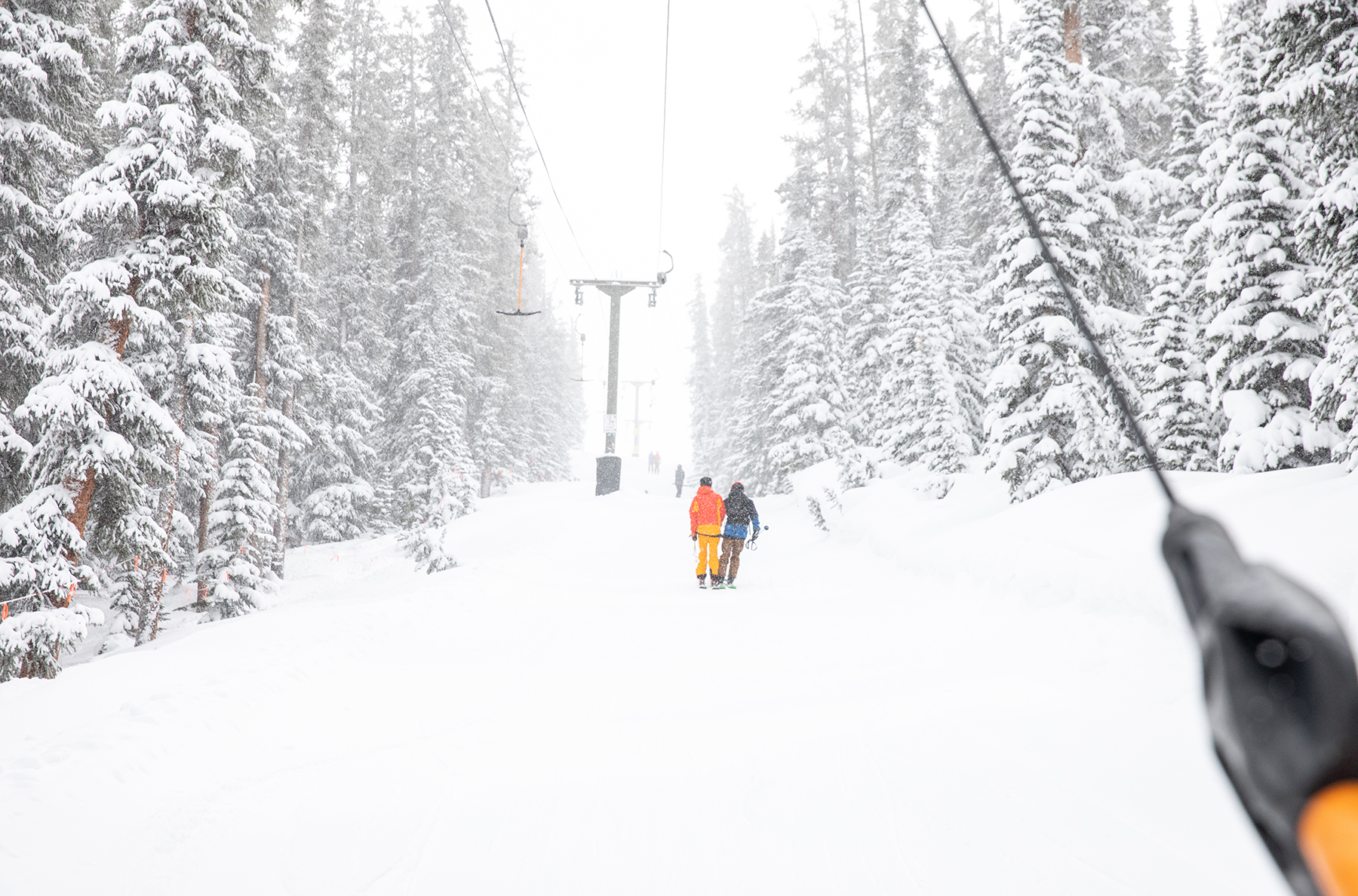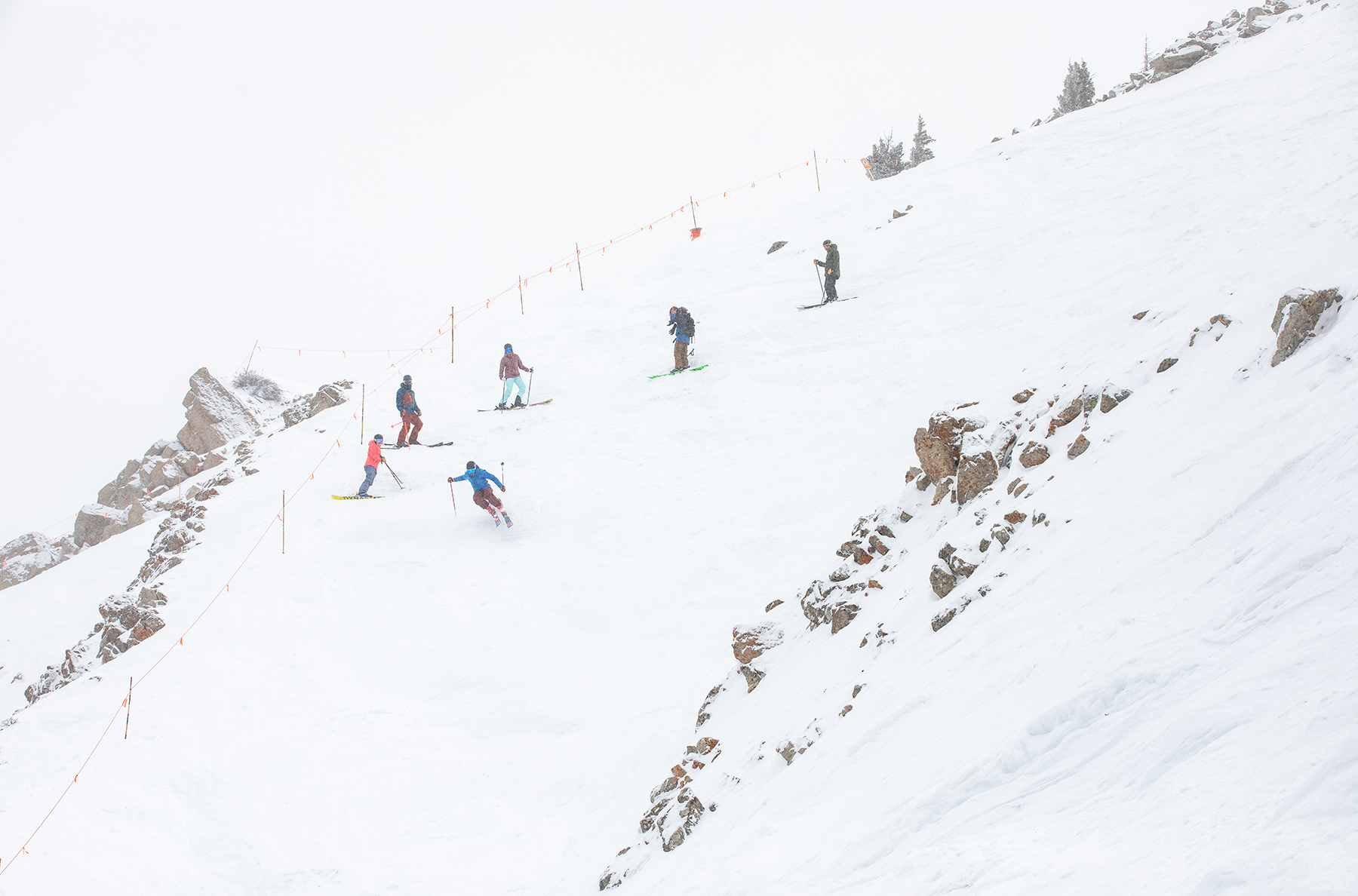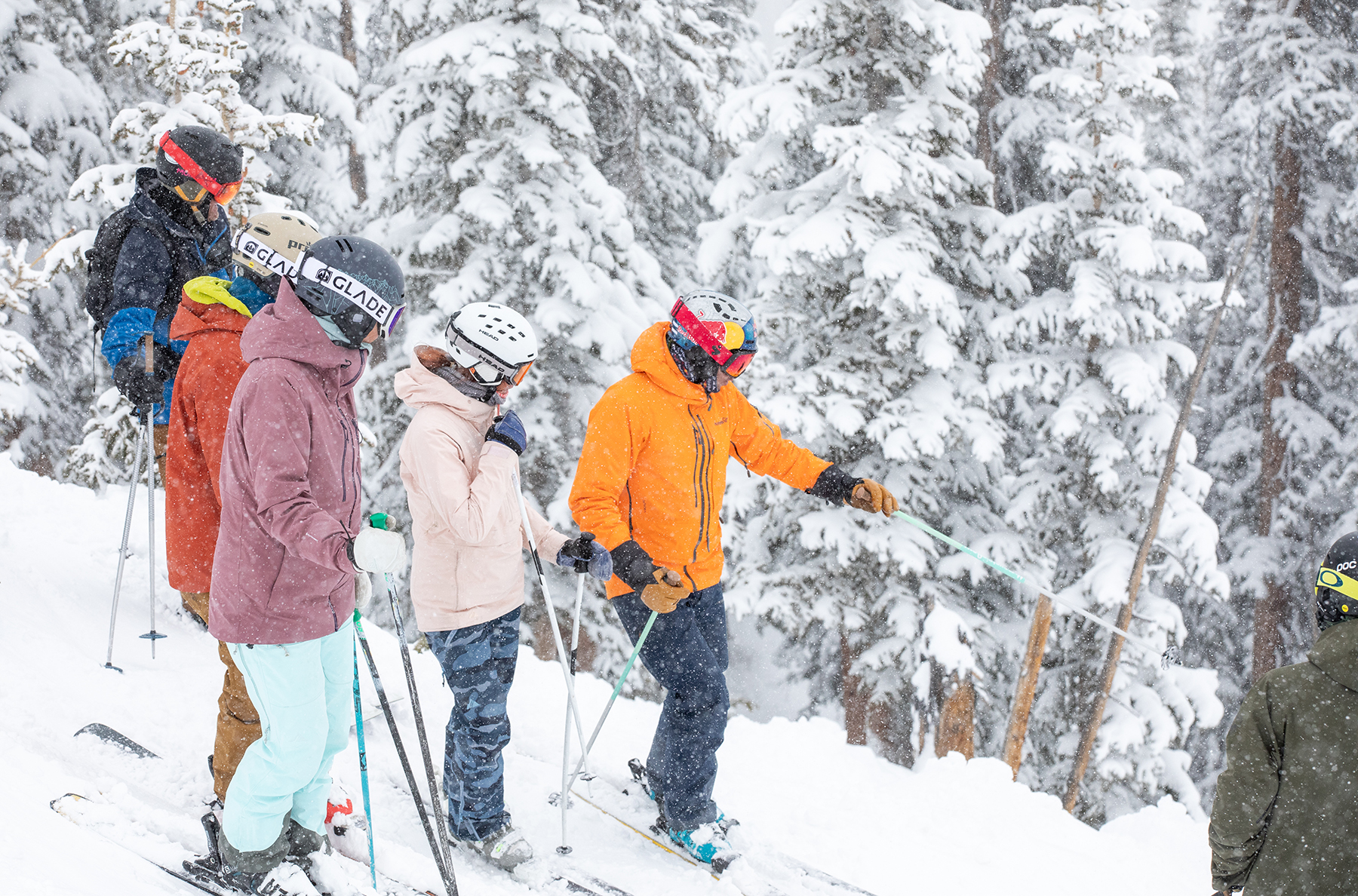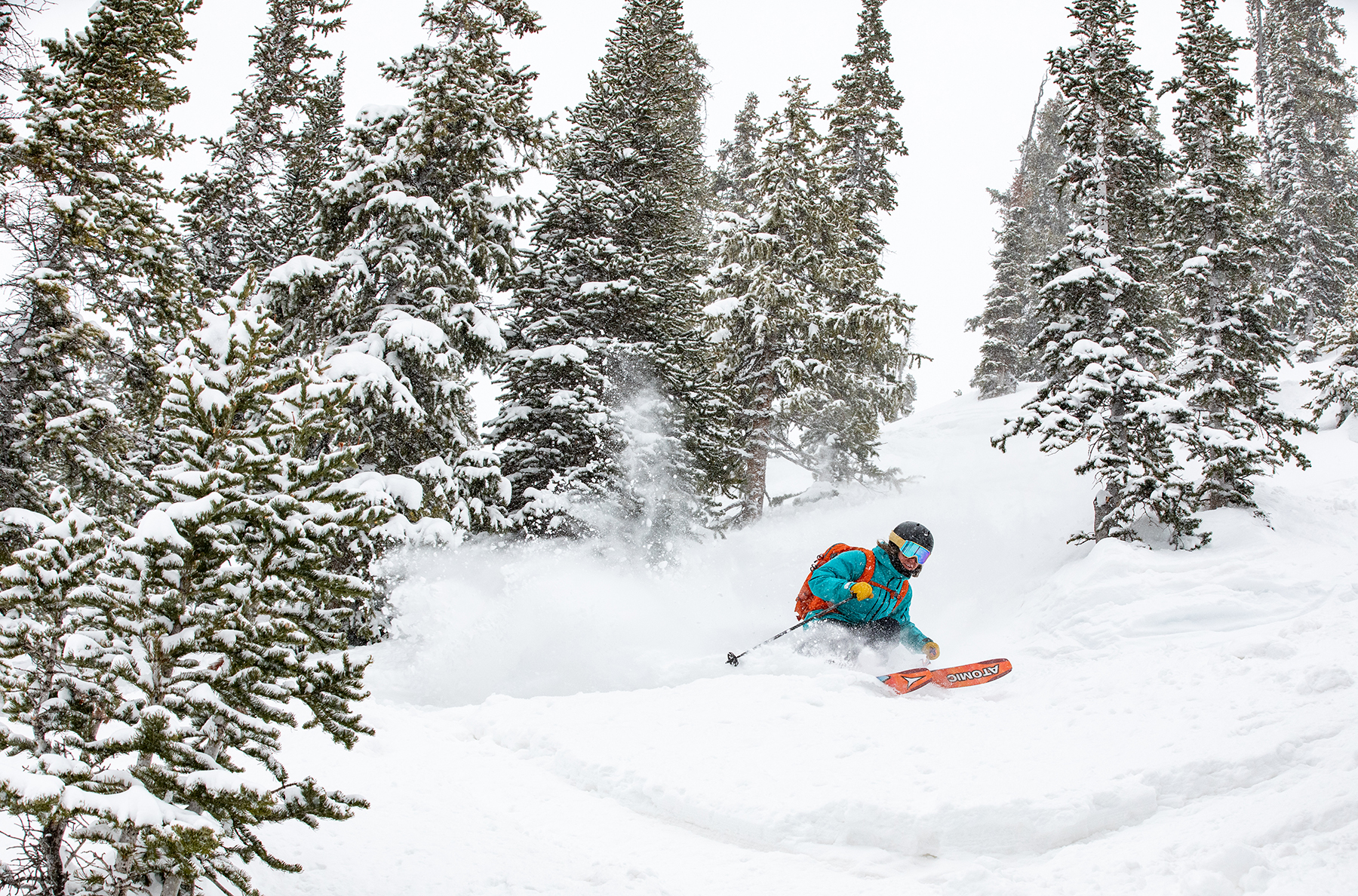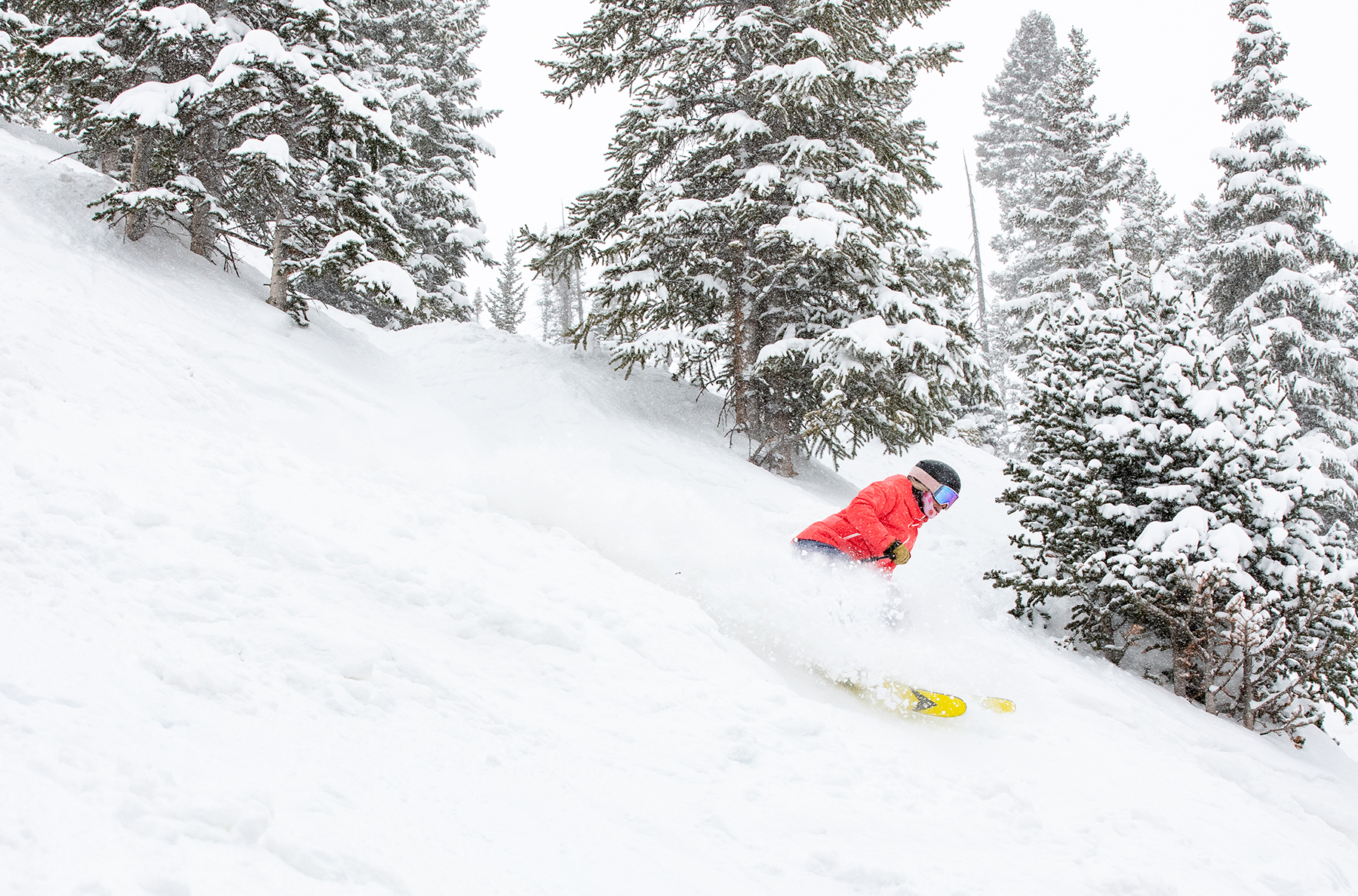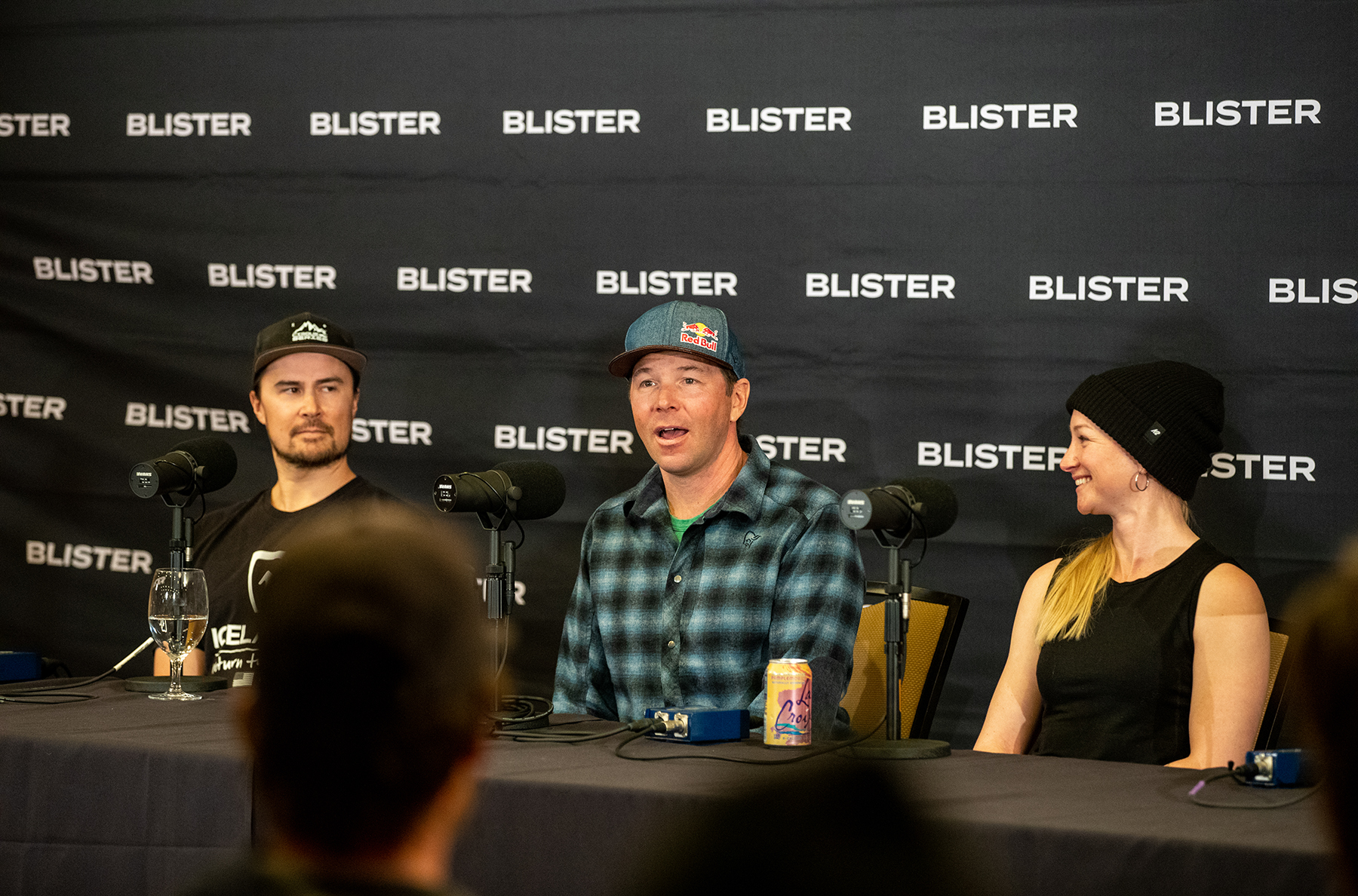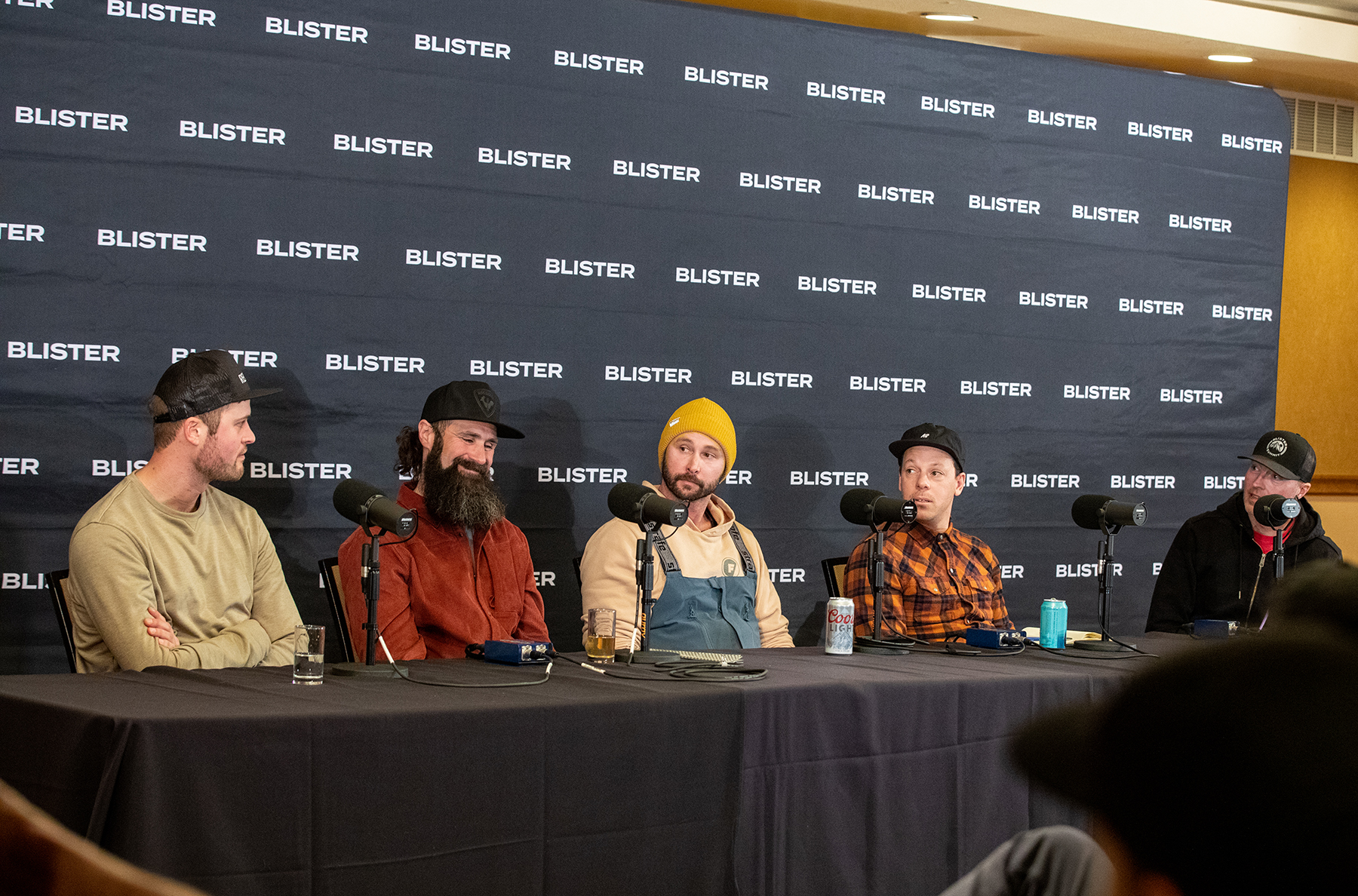 Following the day of powder skiing, we regrouped for another night of panel sessions. This kicked off with our first Athlete Panel, with McKenna Peterson, Chris Davenport, and Julian Carr all offering their thoughts on not only their professional skiing careers, but also how they've evolved as entrepreneurs in and outside of the outdoor industry.
After the Athlete Panel, we got what's now become an annual state of the union on Ski Design, this time, with K2's Jed Yeiser, Renoun's Cyrus Schenck, Rossignol's Jake Stevens, and Folsom's Mike McCabe. Like last year, it was really interesting to hear the perspectives of brands both big and small, and to hear their thoughts on current trends, potential future directions, and more.
Once again, we ended the night with a whole bunch of giveaways at the panel sessions. This time, many lucky winners went home with Folsom custom skis, Line Sick Day skis, goggles from Glade and Salomon, apparel from Icelantic, accessories from Flylow and Minus33, and more.
Day 3: More Snow, More Skis
As I'm writing this, Mt. Crested Butte's pow cam is showing 7 new inches of snow as of 4 pm yesterday, and everyone is out enjoying more powder. Several folks started their morning with another guided backcountry tour, while the rest are back out exploring the varied terrain of Mt. Crested Butte.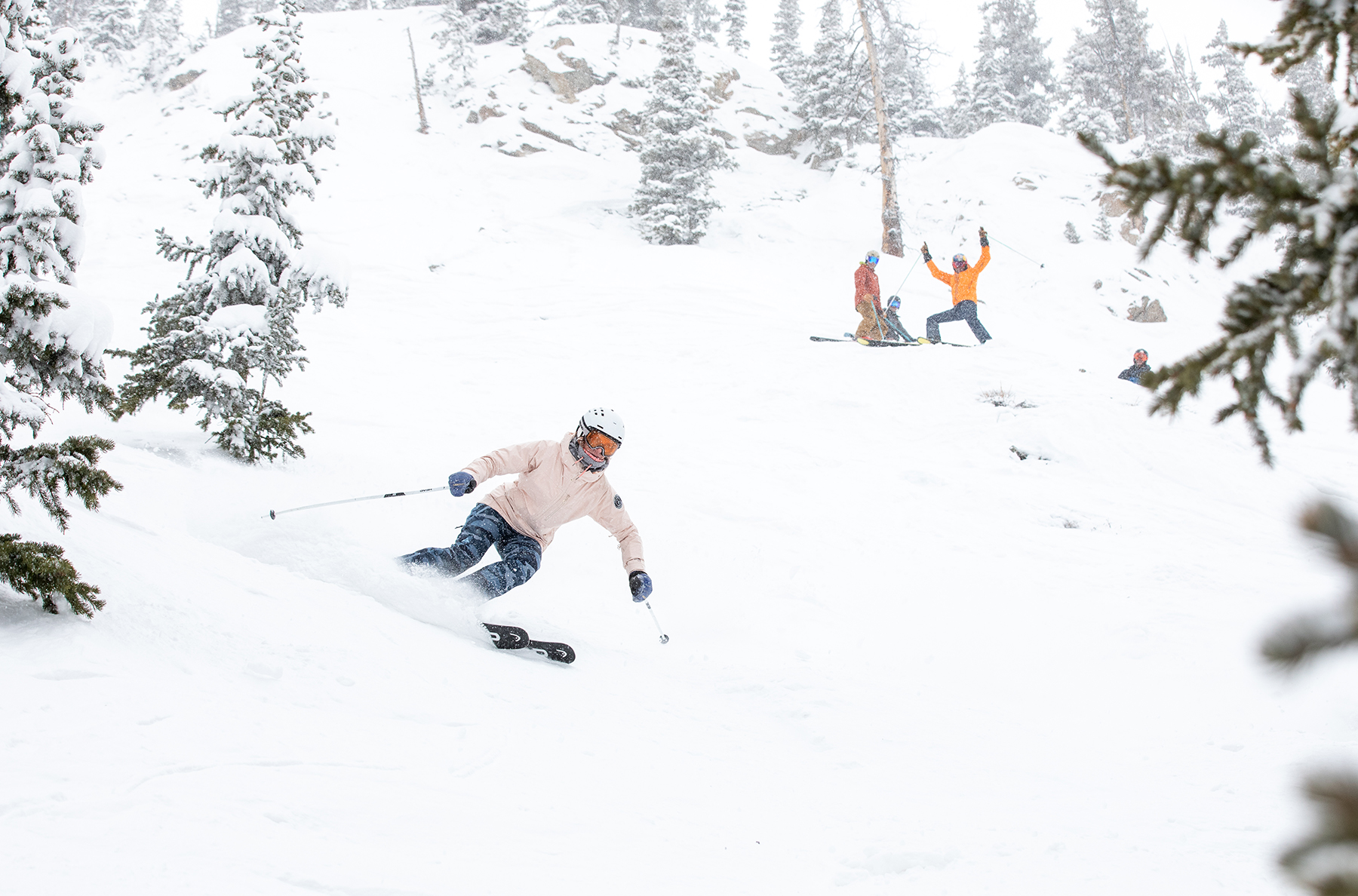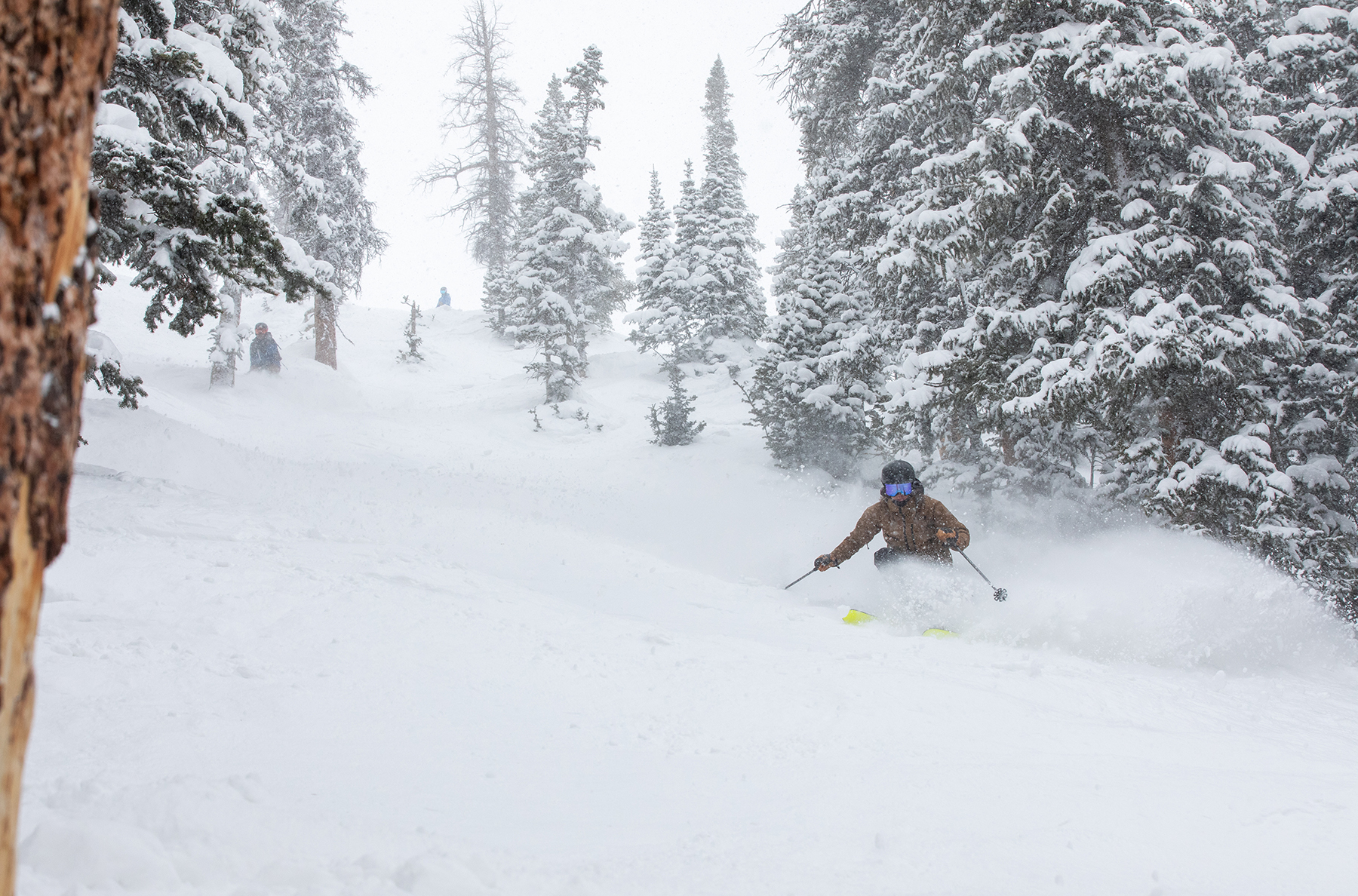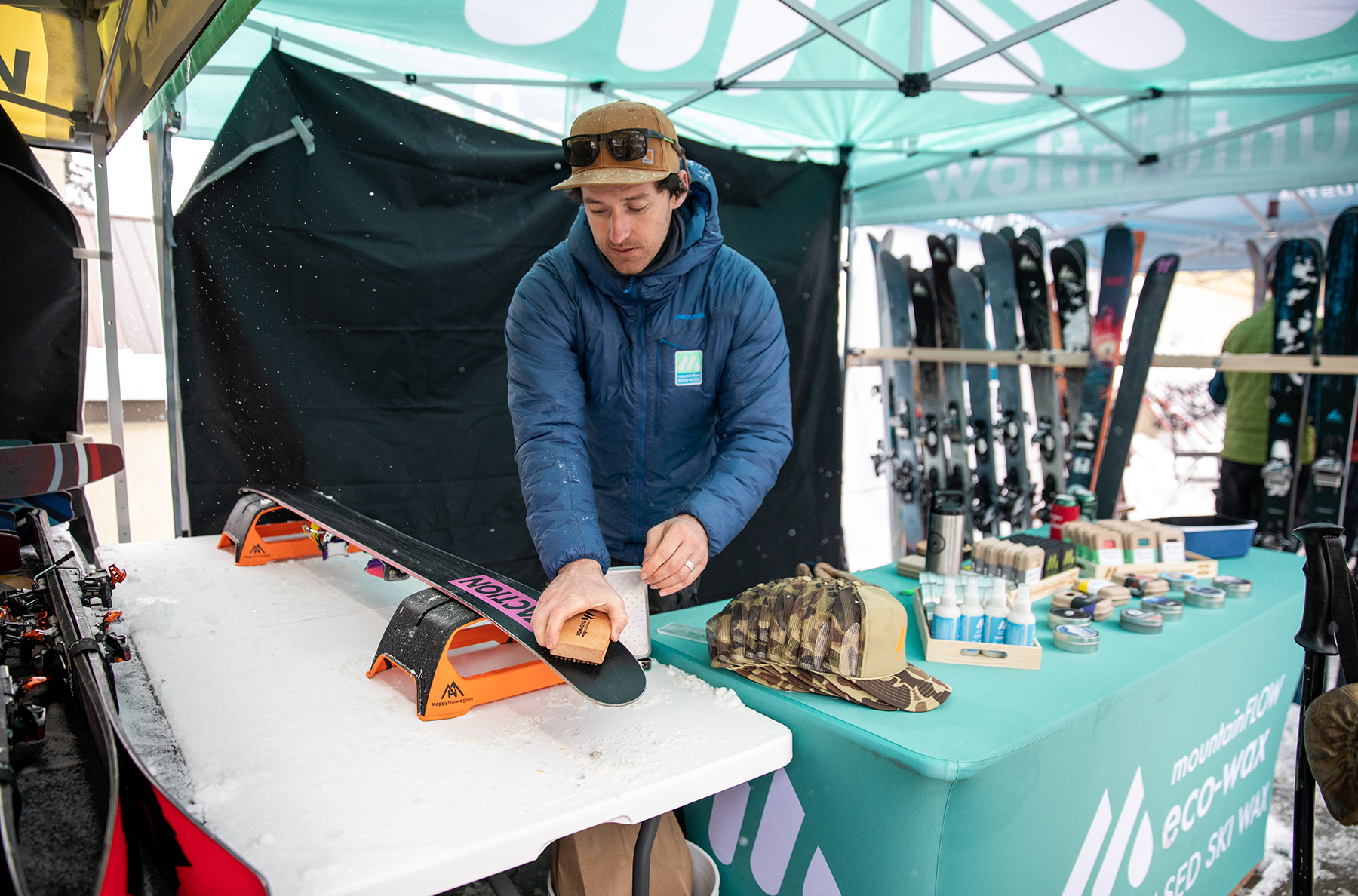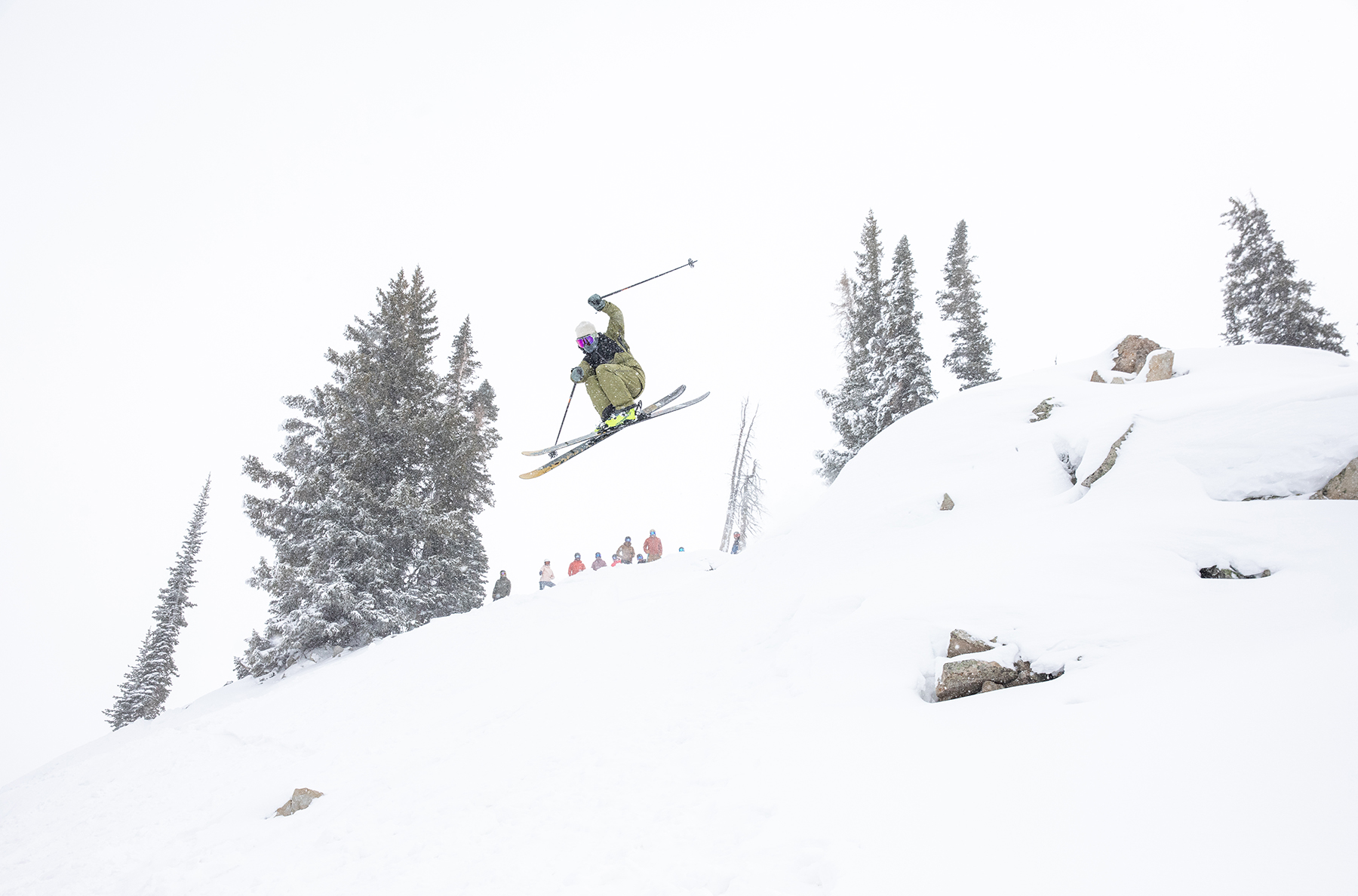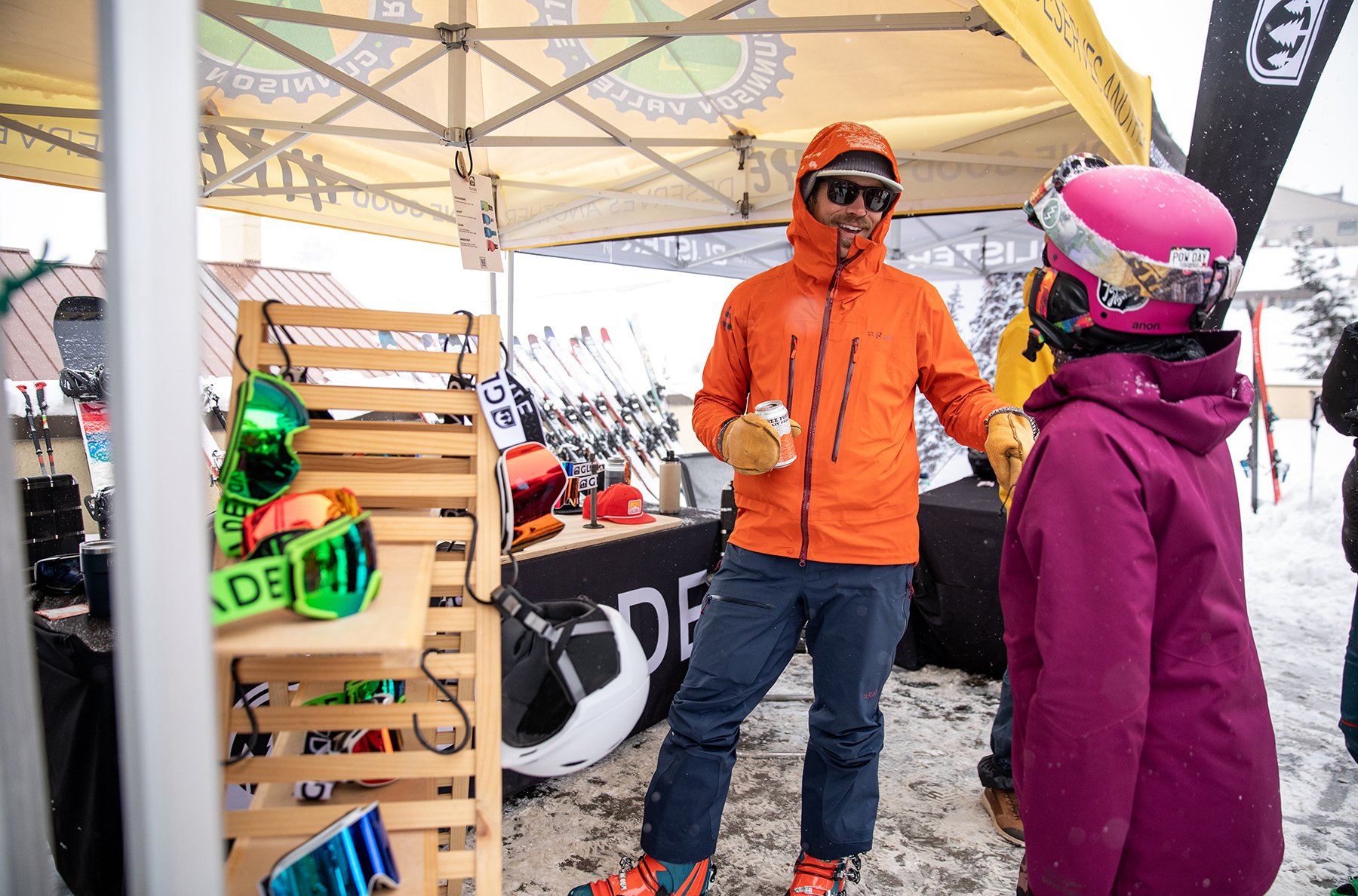 Tonight we'll wrap up Summit A with a panel session on our new Blister Labs initiative, in collaboration with Western Colorado University and the University of Colorado at Boulder. We'll have Jeni Blacklock (manufacturing processes & mechanical engineering), Sean Humbert (robotics & systems design, mechanical engineering), Greg Vanderbeek (mechanical engineering & fabrication), Lauren Cooper (mechanical engineering & engineering education), and our own Jonathan Ellsworth here to discuss the background of this collaboration, what projects they're already working on, and the future of Blister Labs.
Following that, we'll be holding an "Ask Us Anything" panel with Jonathan and several other reviewers, and then closing out Summit A with more giveaways: 4FRNT skis, Rossignol Skis, Dynastar skis, La Sportiva accessories, Glade goggles, Minus33 socks, and headwear and shirts from Flylow, Renoun, and 4FRNT.
Following the storm early in the week, Summit B was an absolute blast, with bluebird skies, soft snow, fantastic panel discussions, and more.
Here's a recap with some excellent photos taken by Taylor Ahearn and Rob Suminsby — and keep your eyes peeled for videos of all the Blister Summit Panel Sessions on our YouTube channel, more than 20 Blister Summit Brand Lineup videos (where we dive deep into the details about a bunch of new products from a bunch of brands), and lots of reviews of the new gear we tested — including a number of skis that really surprised us.
Day 4: Sunny Pow & Ski Boot Design
We kicked things off with a welcome session Thursday evening, where we got to meet all the new folks attending Summit B. Athletic Brewing, Whistlepig Whiskey, Revelshine Wine, and Acli-Mate kept everyone happy and hydrated, and we got the logistics rundown from our fearless Summit leader, Kristin Sinnott.
The next morning, the sun popped out following the storms during Summit A that dropped close to two feet of fresh snow on Mt. Crested Butte. Ski patrol continued to do avalanche work throughout the week, meaning you could find untracked snow every single day of the Summit.
We could not have asked for better weather conditions.
Attendees, Blister reviewers, professional athletes, and guides headed out for inbounds and backcountry skiing on the hundreds of skis available to test, with everyone raving about the conditions.
We wrapped up day 1 with a panel on ski boot design, with Tom Pietrowski (K2 boots product manager), Christoph Lentz (Fischer boots product manager), and Greg Klein (product development & owner of Willi's Ski Shops). There were lots of interesting takes on this one, especially about the future of ski boots, so keep an eye out for the video.
We then closed out the night with a panel session on how we at Blister approach reviewing gear, in an effort to not only pull back the curtain on how we do things for our reviews, but also help offer some advice on how to make the most out of all the gear testing that was going down this week. And of course, there were also skis, goggles, apparel, and more given away to a bunch of folks in attendance.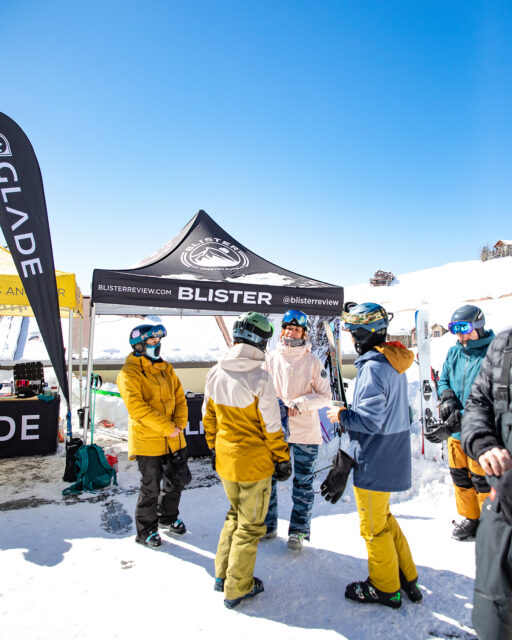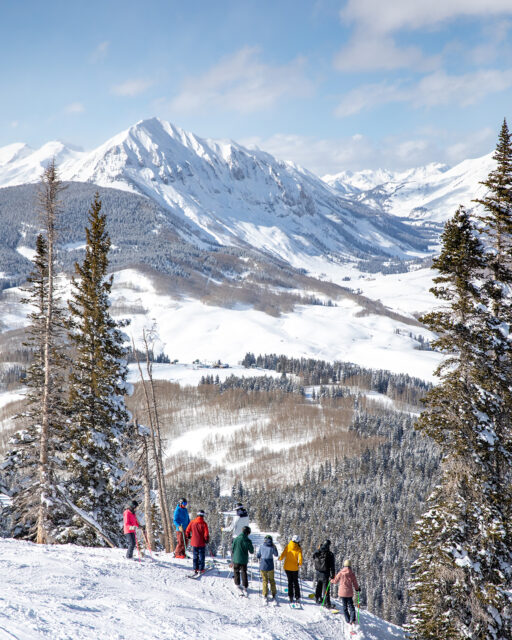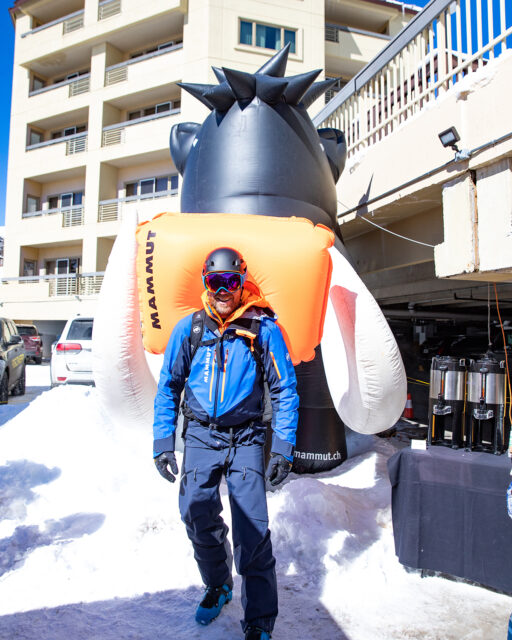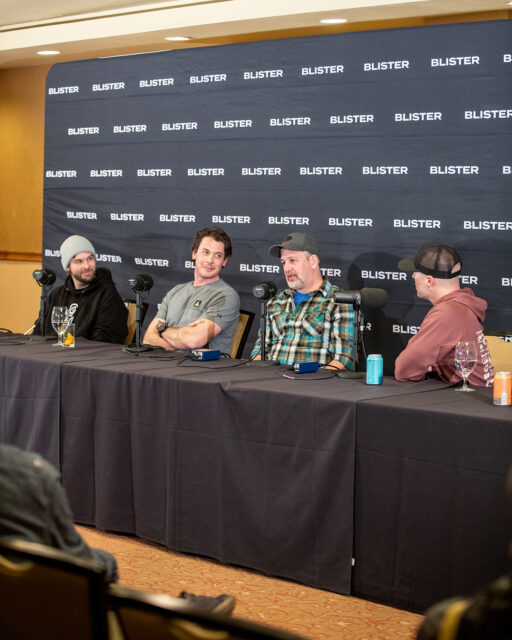 Day 5: Freeriding & The Mental Game
Day 2 of Summit B was another absolutely gorgeous day, and we were treated to some amazingly soft corduroy first thing in the morning. We took multiple groups out throughout each day, with plenty of different options for skiers of all levels.
This coincided with the IFSA 3* Freeride World Qualifier event, and it was really cool to see the runs that were put down back in Mt. Crested Butte's Spellbound Bowl and High Life, and meet up with many of the competitors.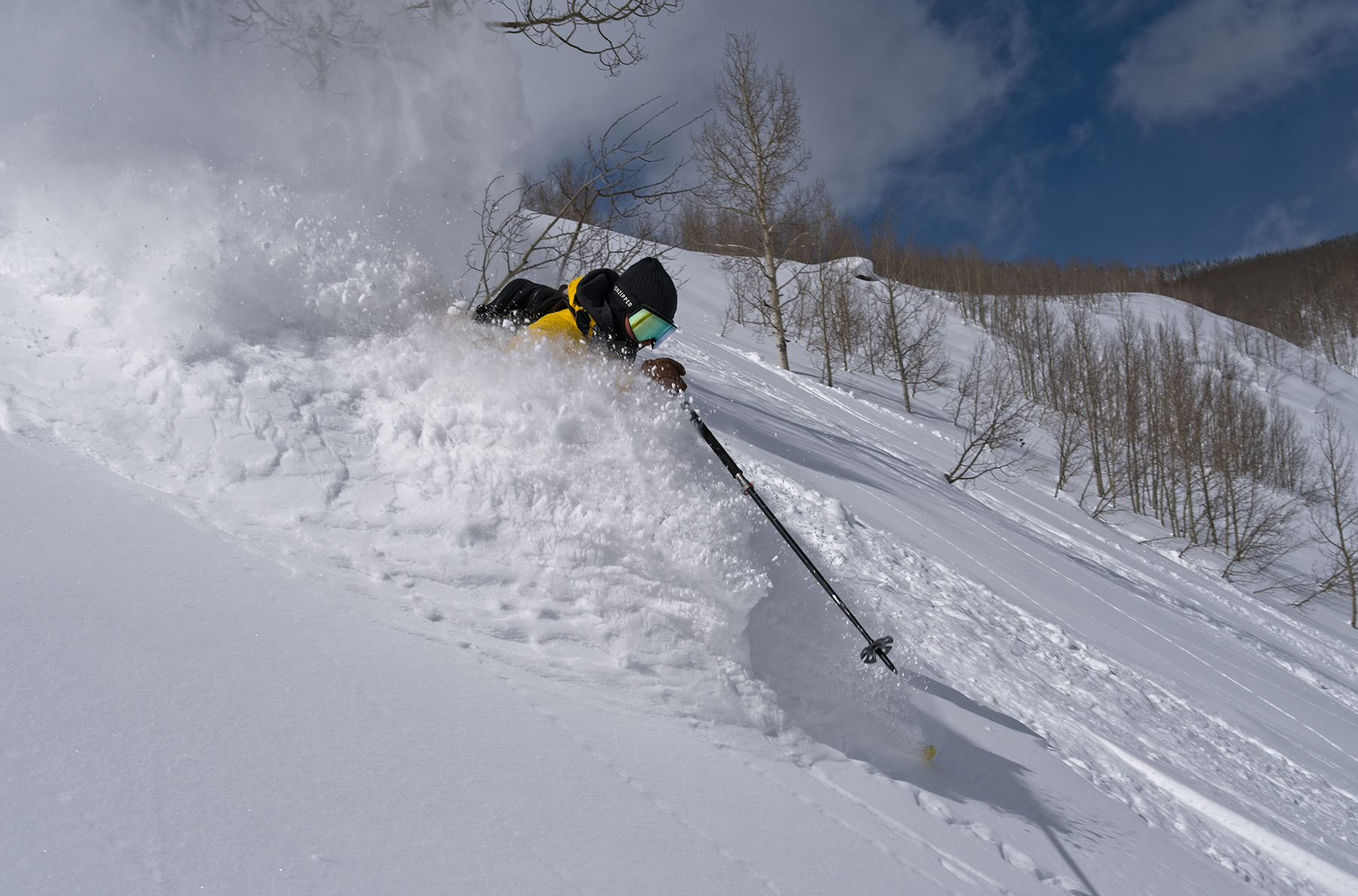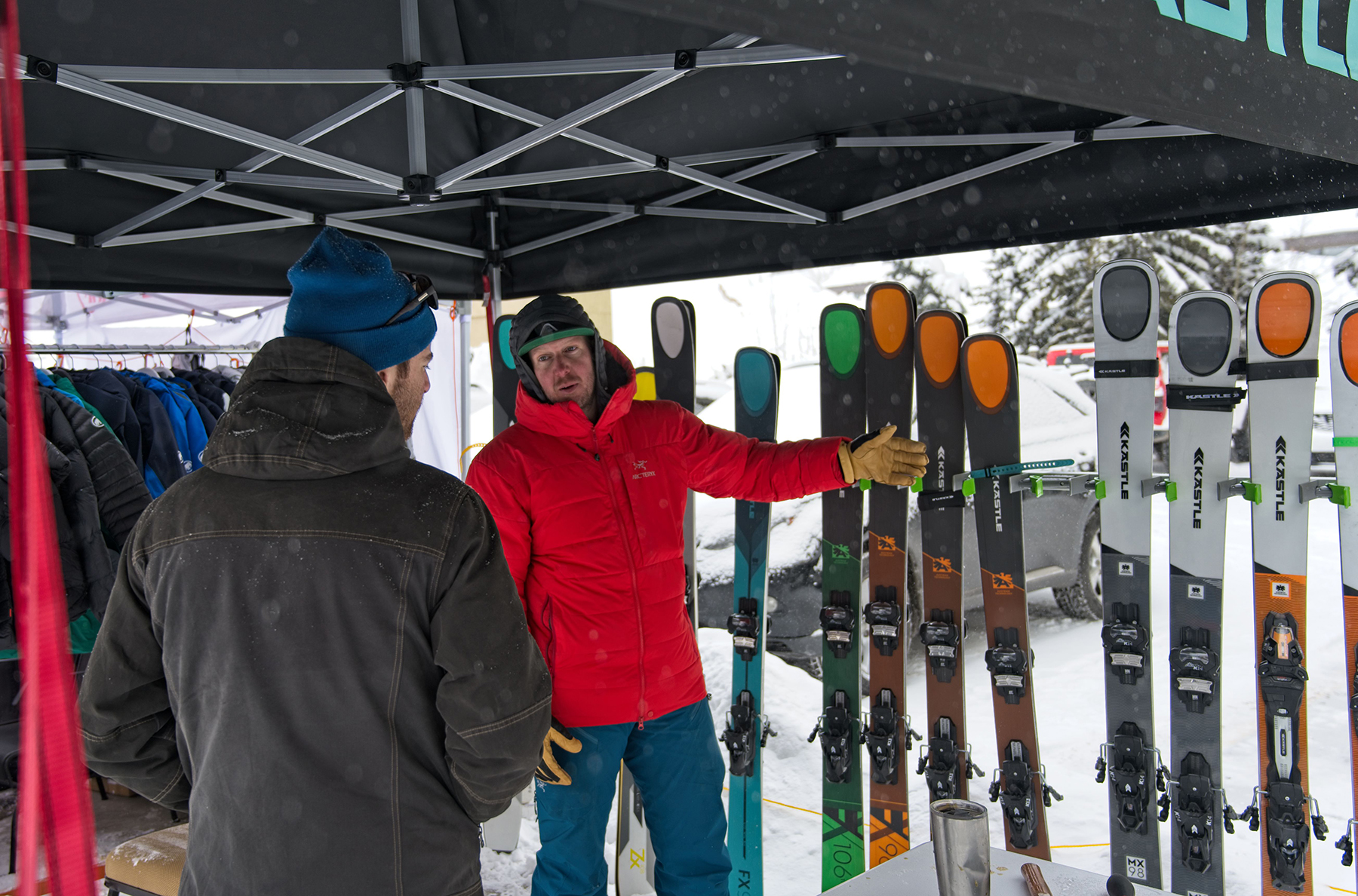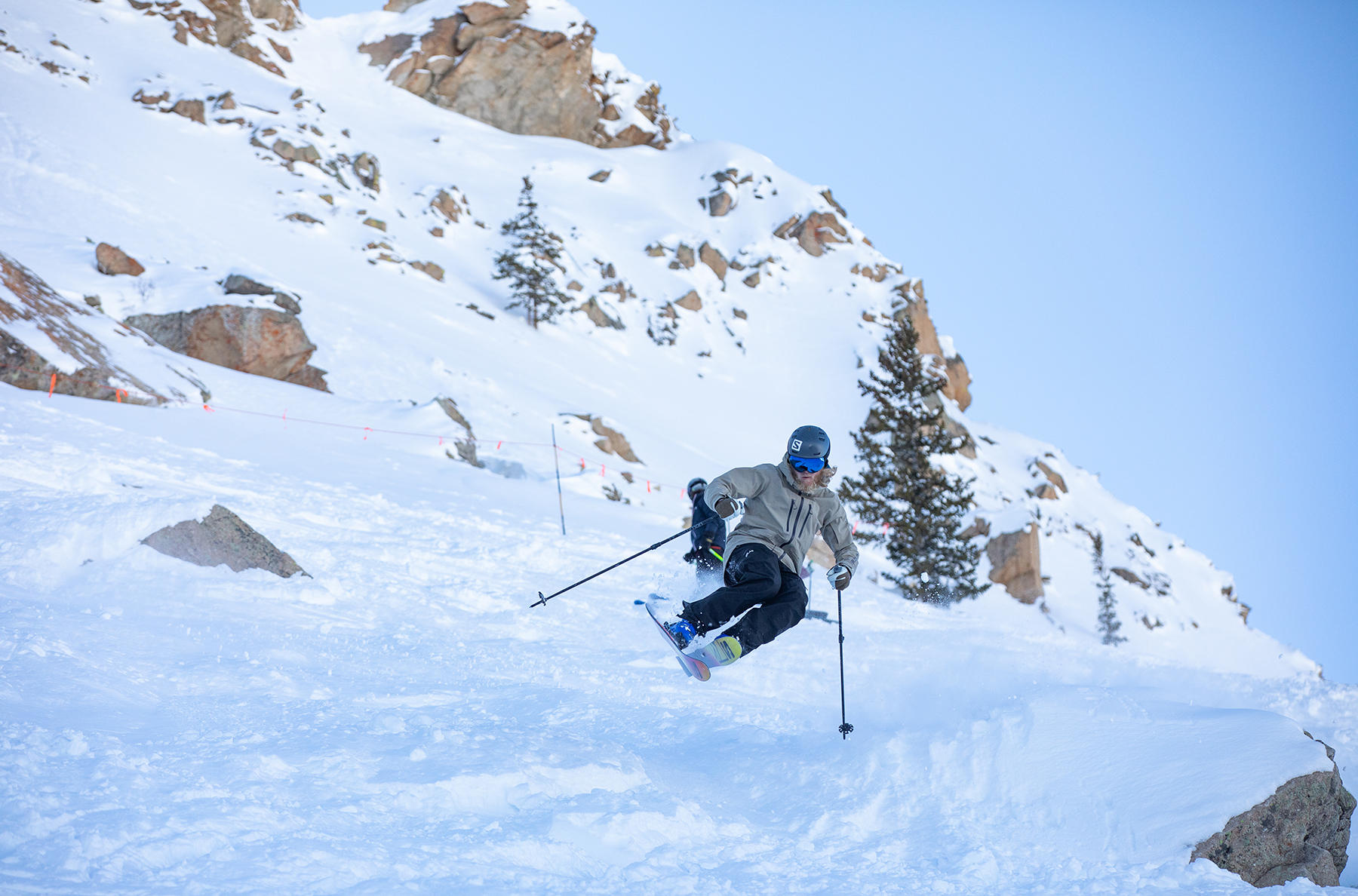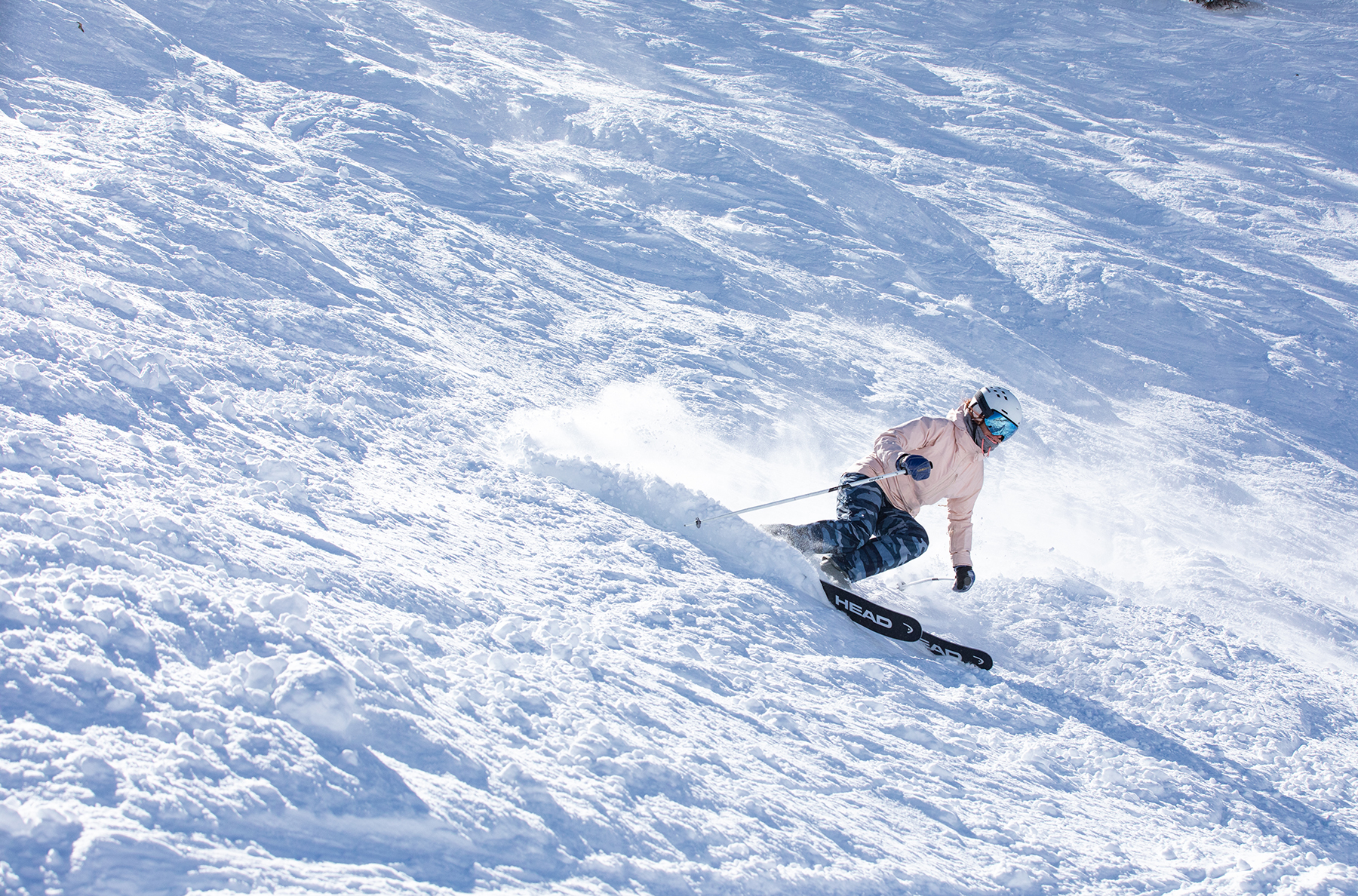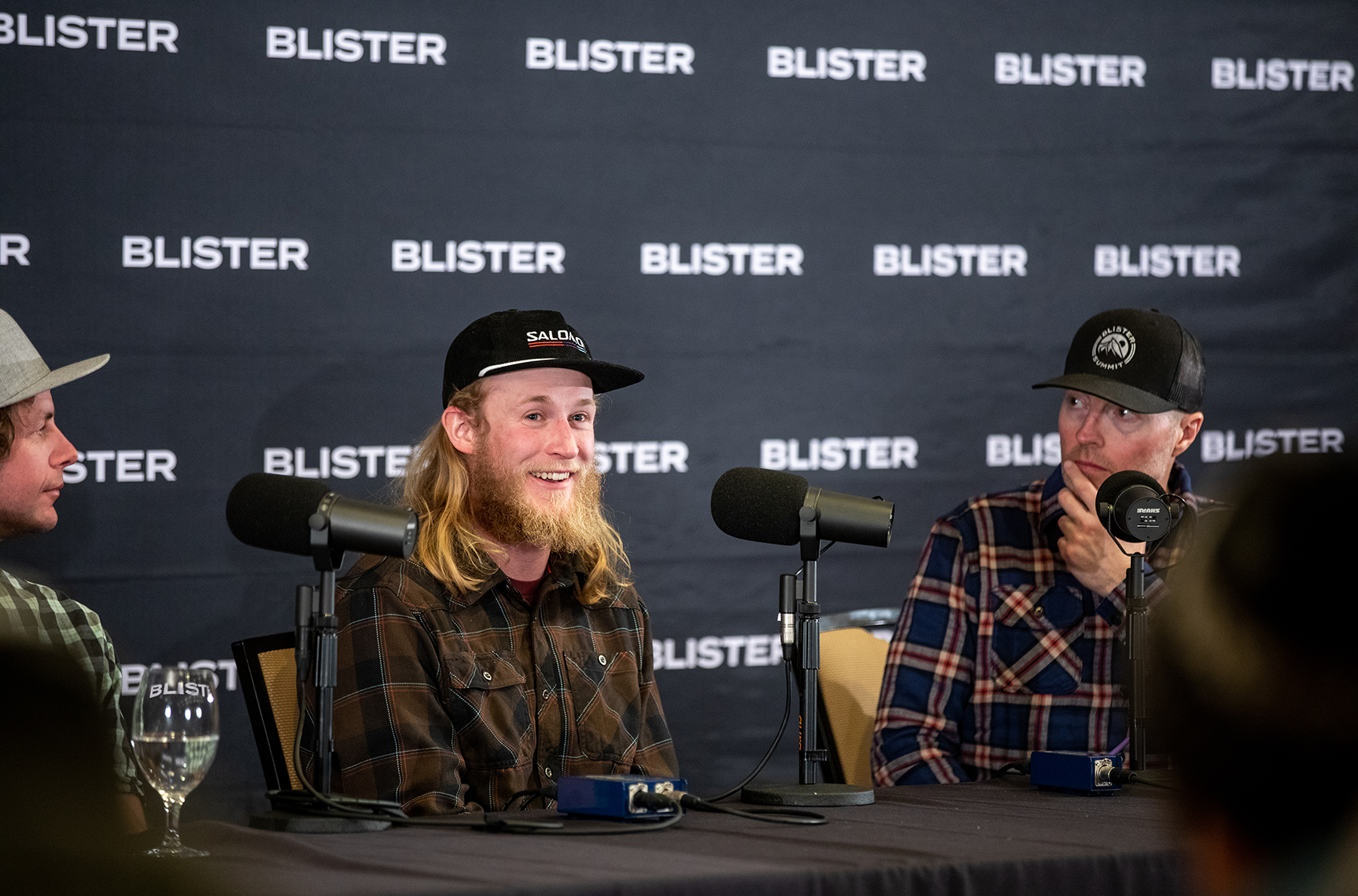 Once again, we had multiple groups head out for guided backcountry tours with Irwin Guides, and as you can see in the photos, it was clear that the backcountry was skiing very, very well.
Following another day of bell-to-bell skiing, we had two really, really good panels:
First up was our panel on Backcountry Safety & Safety Equipment, featuring Drew Petersen (pro skier & filmmaker), Bruce Edgerly (BCA co-founder), Megan Paden ( lead guide, snow safety director, & former ski patroller), and Zach Guy (lead avalanche forecaster of the Crested Butte Avalanche Center). It was really cool to hear the perspectives of folks working in various aspects of the ski industry and their thoughts on the current state and future of backcountry safety.
The next panel was one of the highlights of the week for me. We were very fortunate to have four professional athletes share not only their experience building and maintaining a skiing career, but also peeled back the curtain on the mental aspects of being a professional skier. It's not always face shots and heli drops, and Johnny Collinson, Drew Petersen, Sander Hadley, and Wendy Fisher were incredibly open and honest about that. You really don't want to miss this one when we post it on our YouTube channel.
Day 6: Women in the Ski Industry & Summit Wrapup
The final day of the Summit brought warmer temps and a more relaxed vibe, with many of the attendees, reviewers, and vendors having spent basically a whole week skiing bell-to-bell. And yet, people still got out for another very full, sunny day of skiing.
We had a blast ripping around with Drew Petersen, Sander Hadley, Wendy Fisher, and Dynastar's Dillon Flinders, who were great to ski with and show around our home mountain.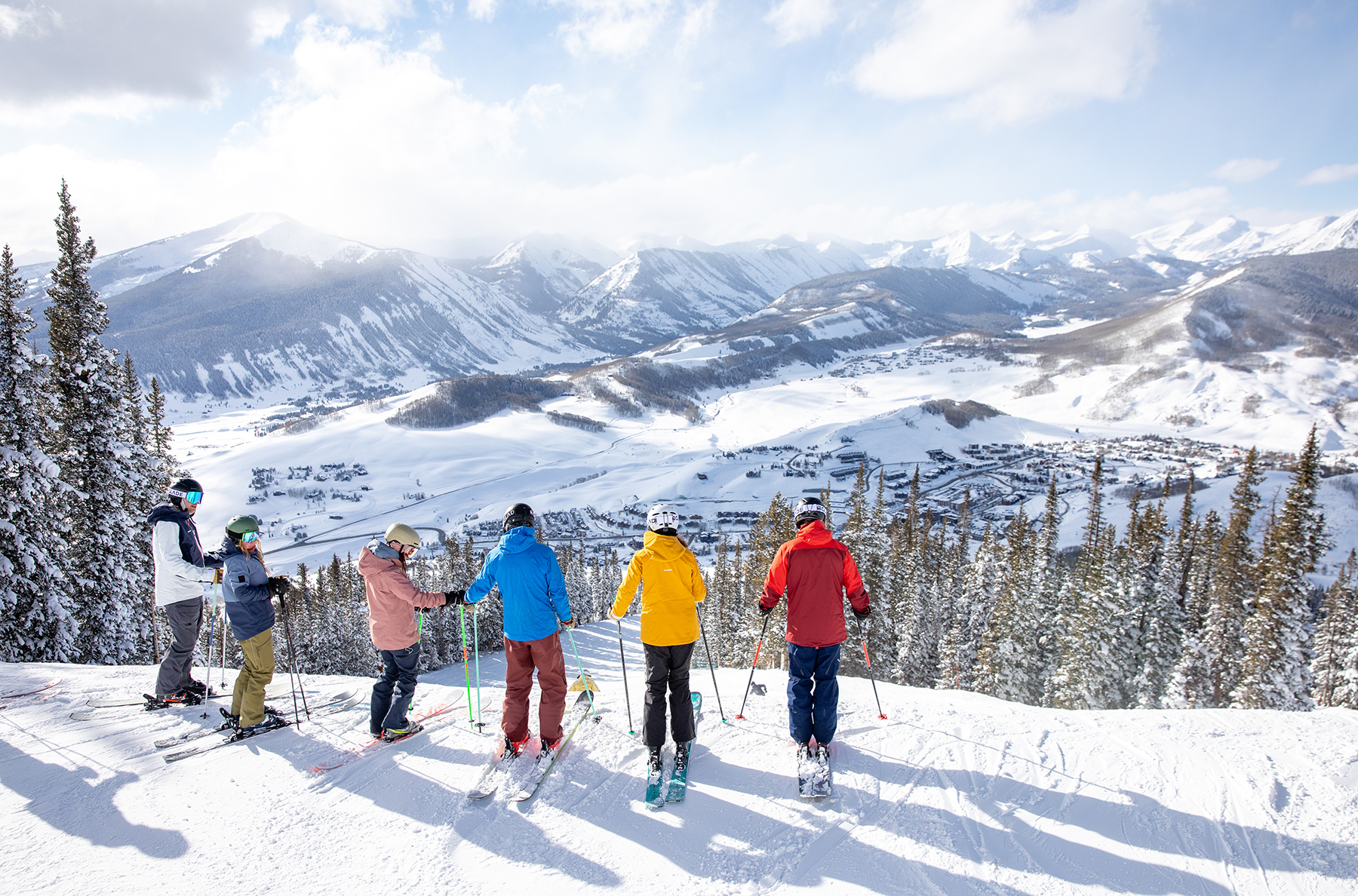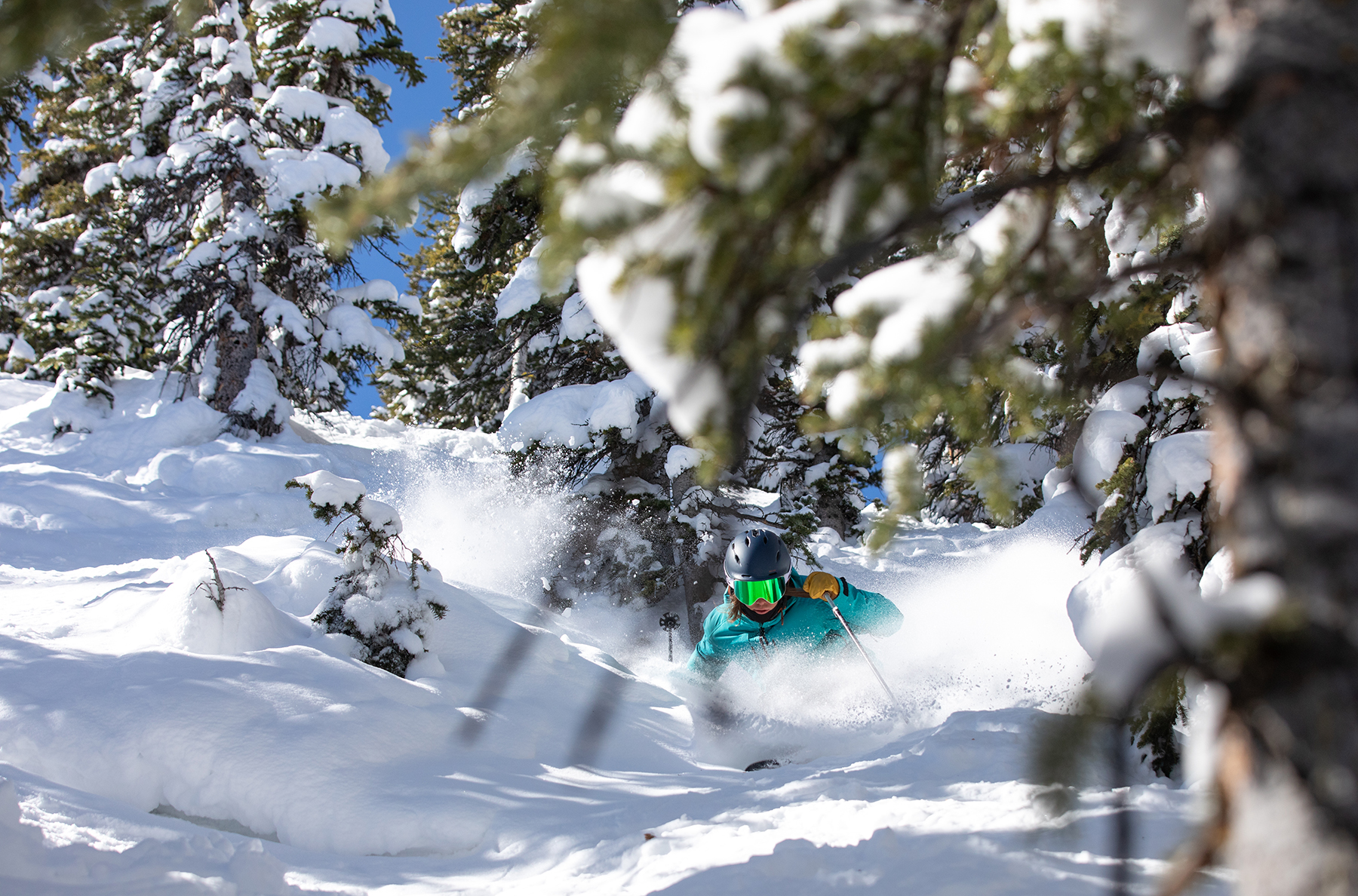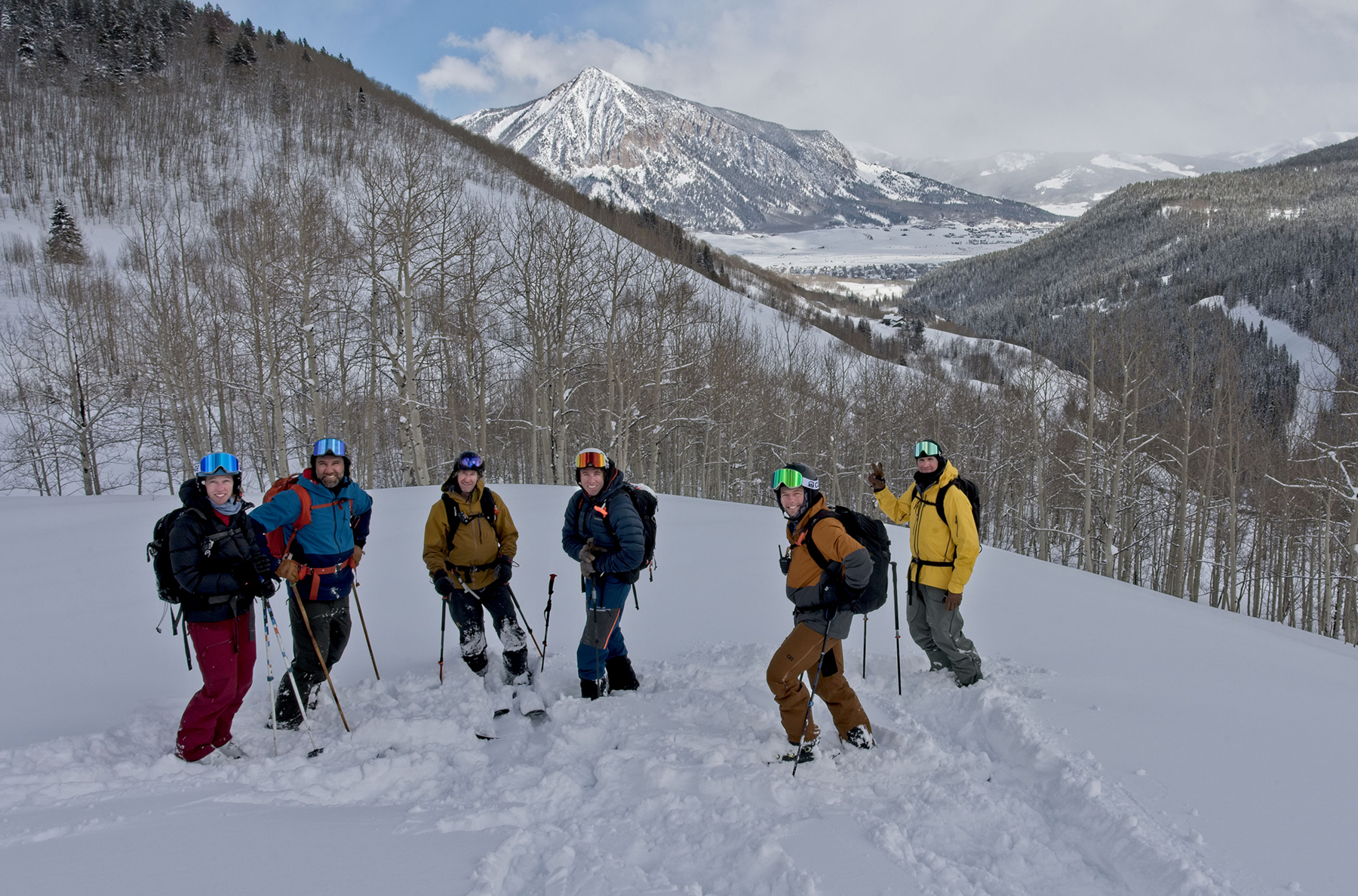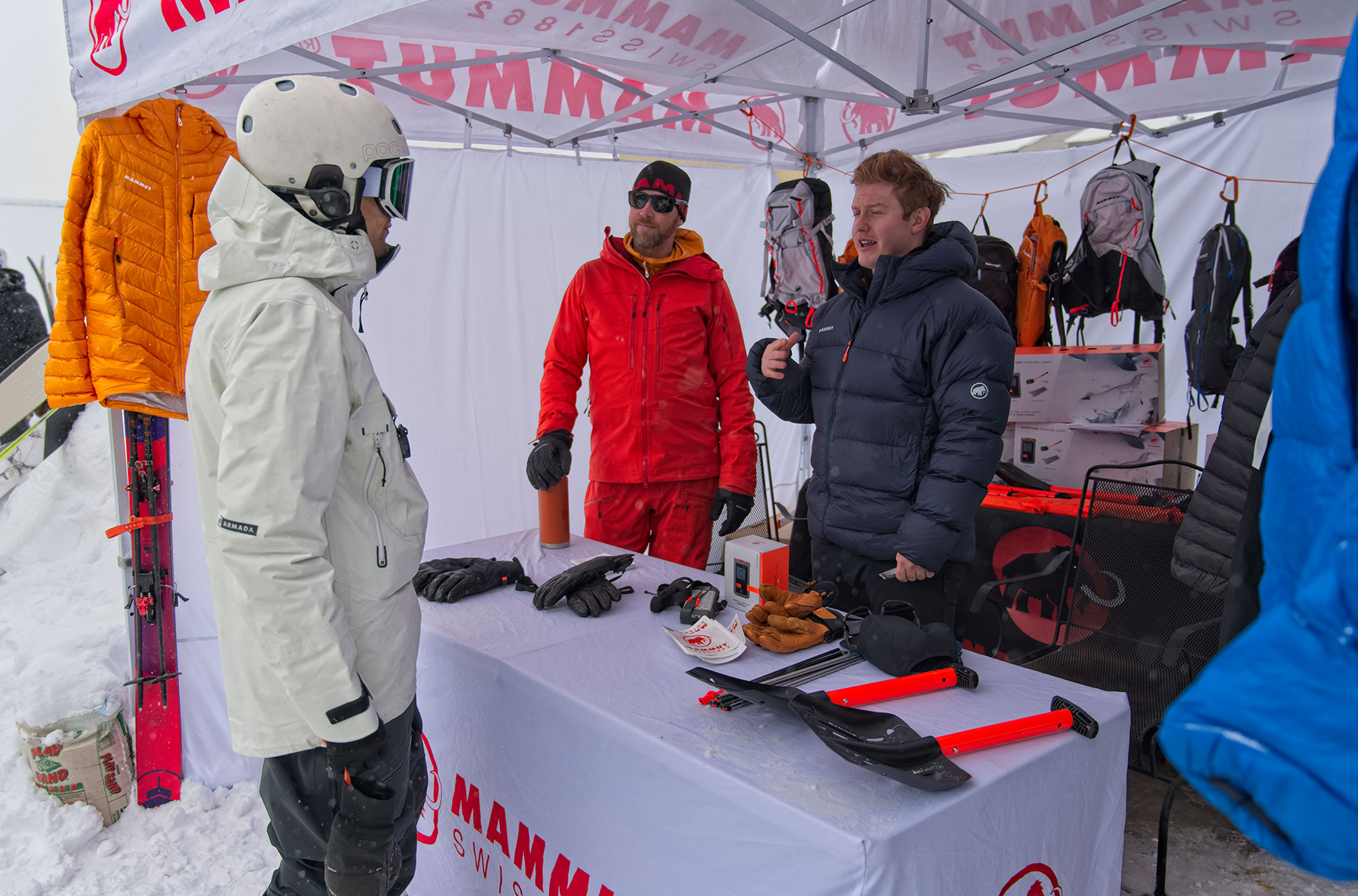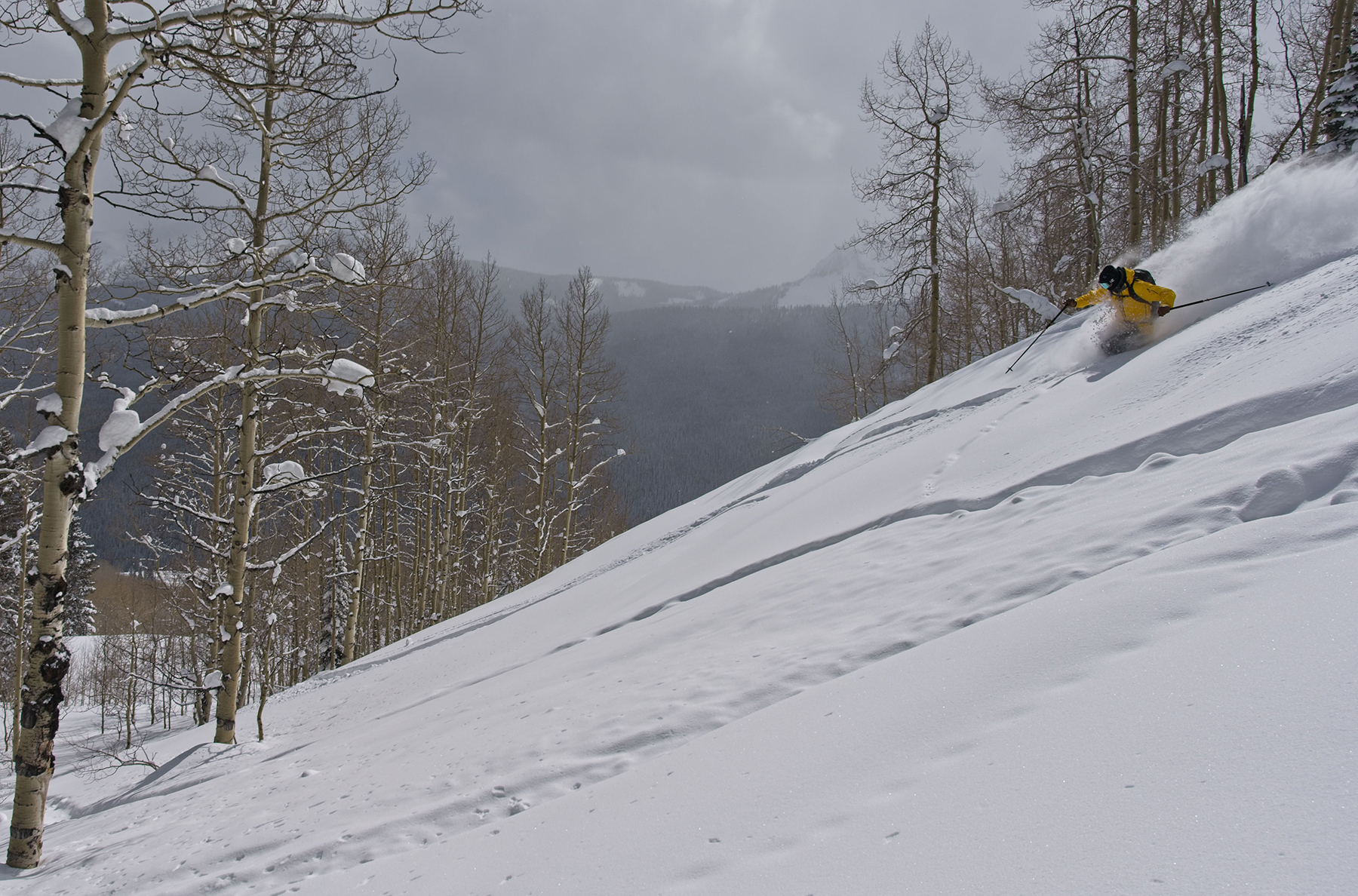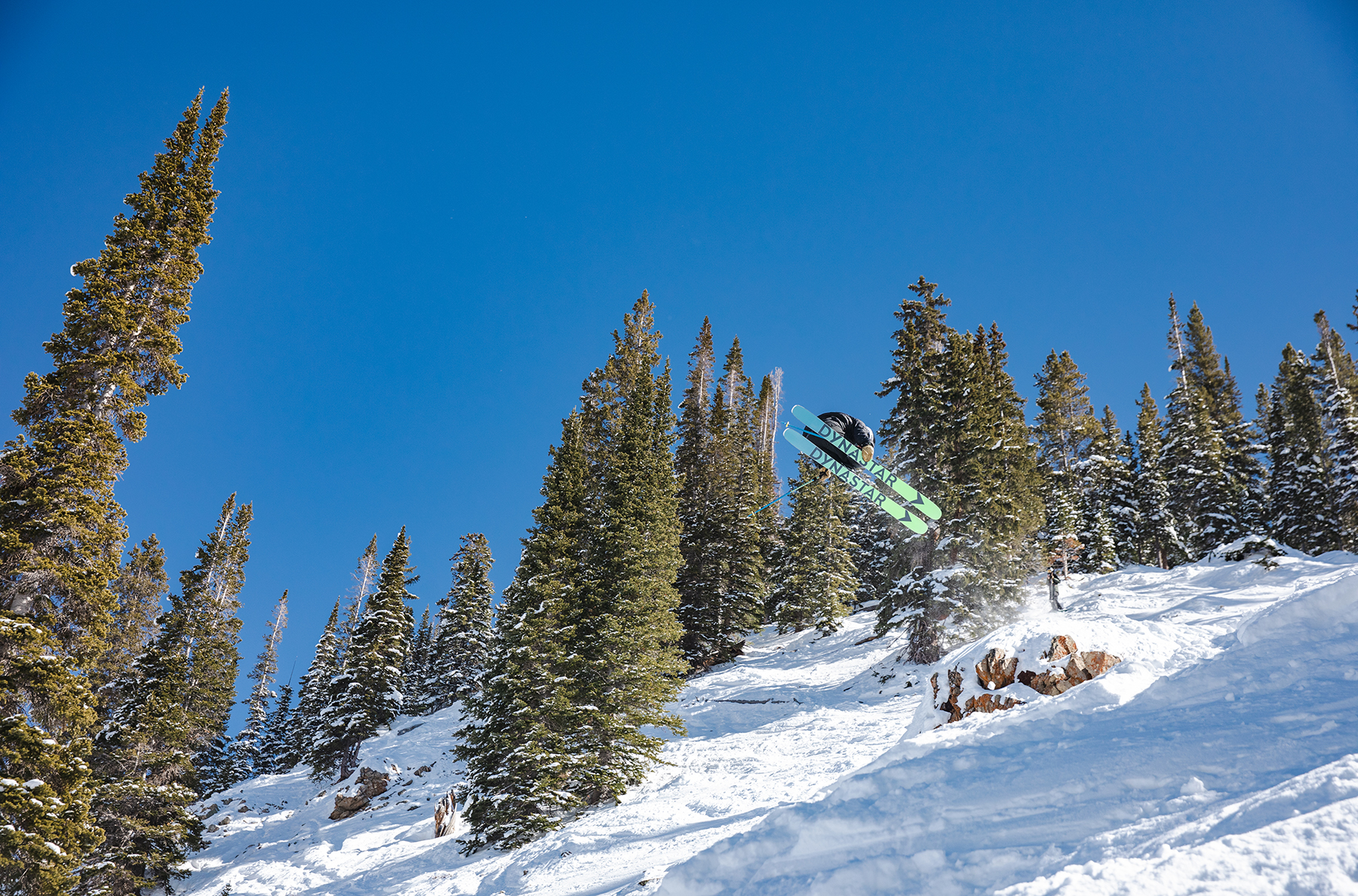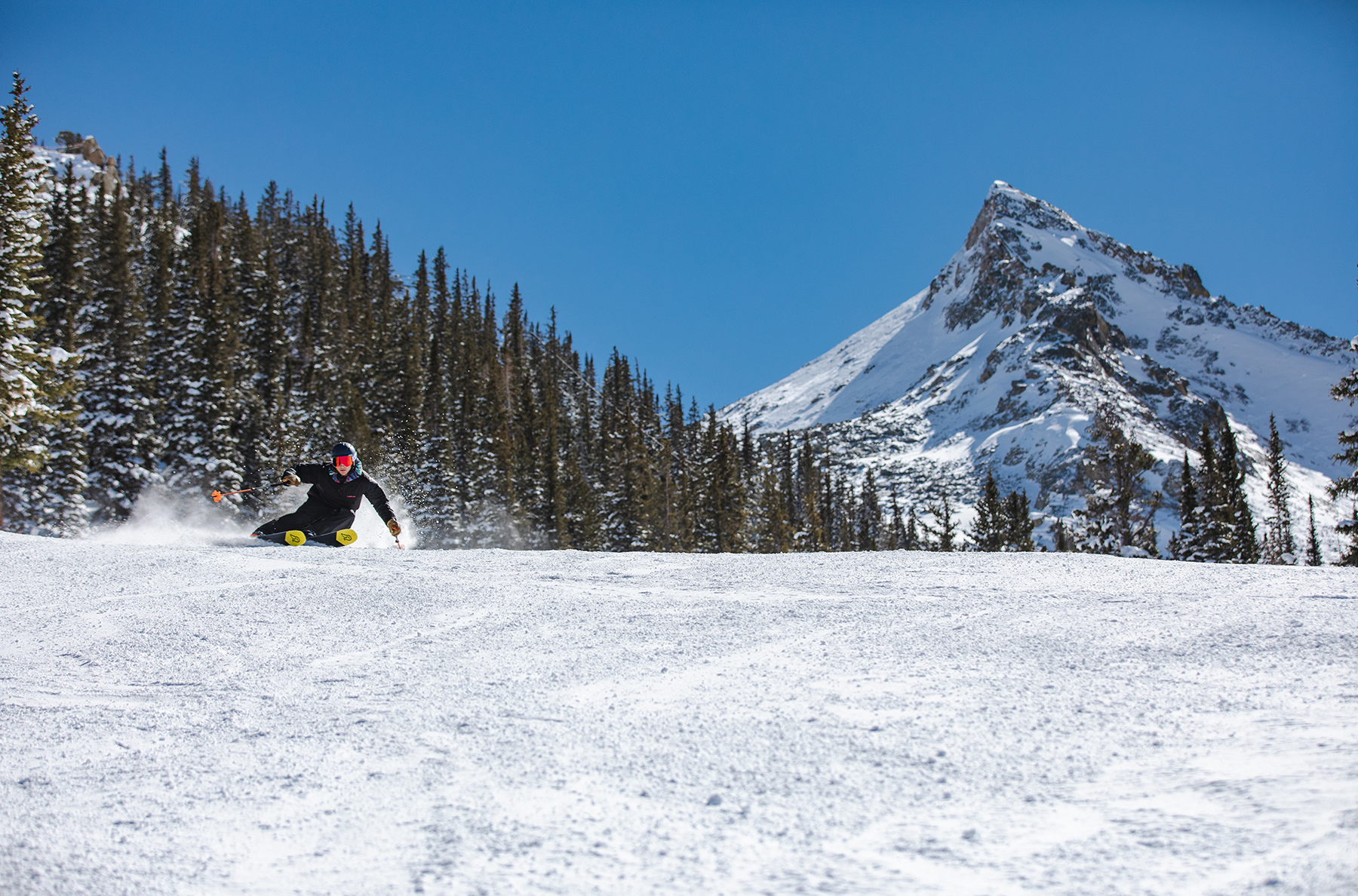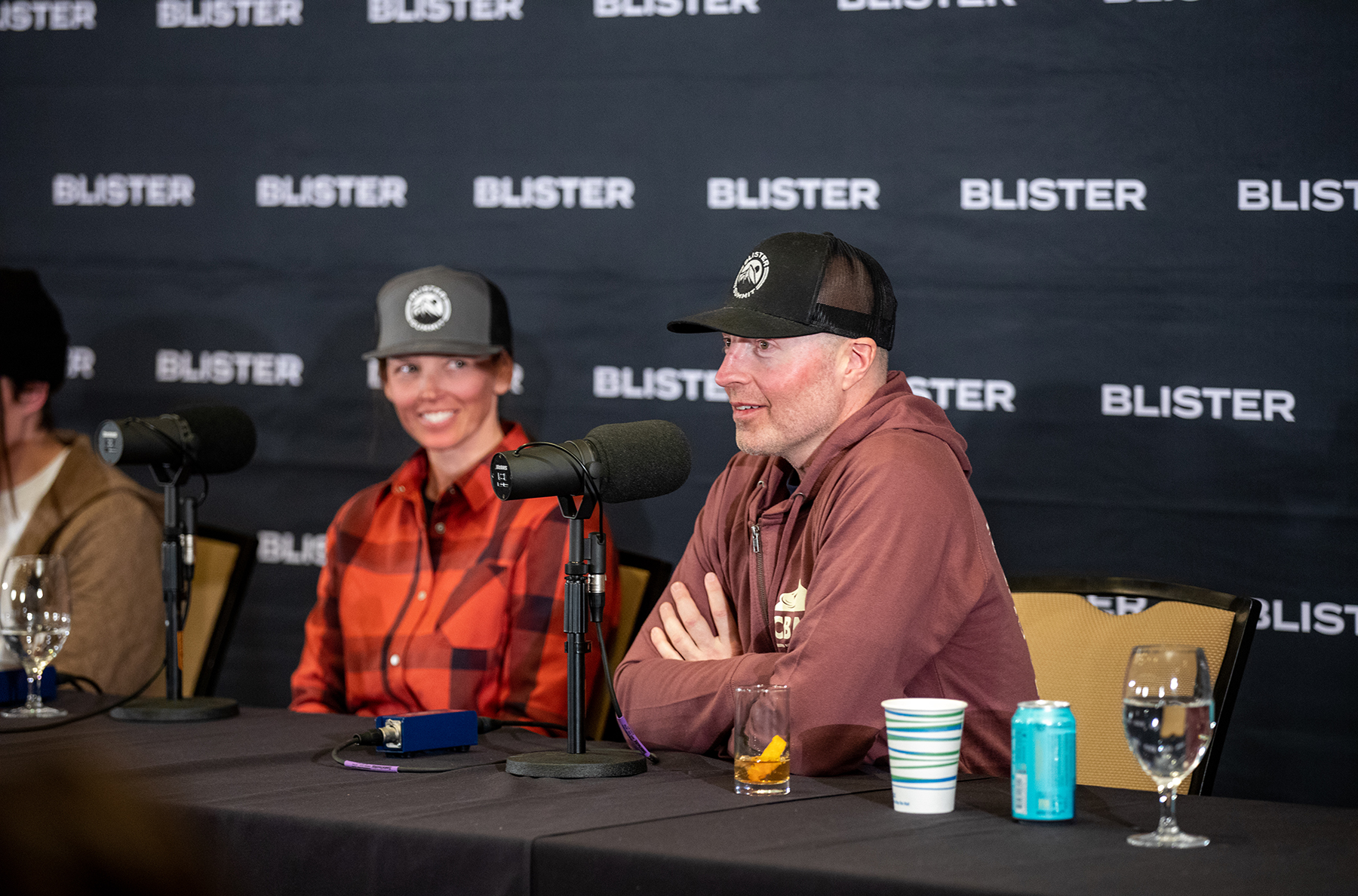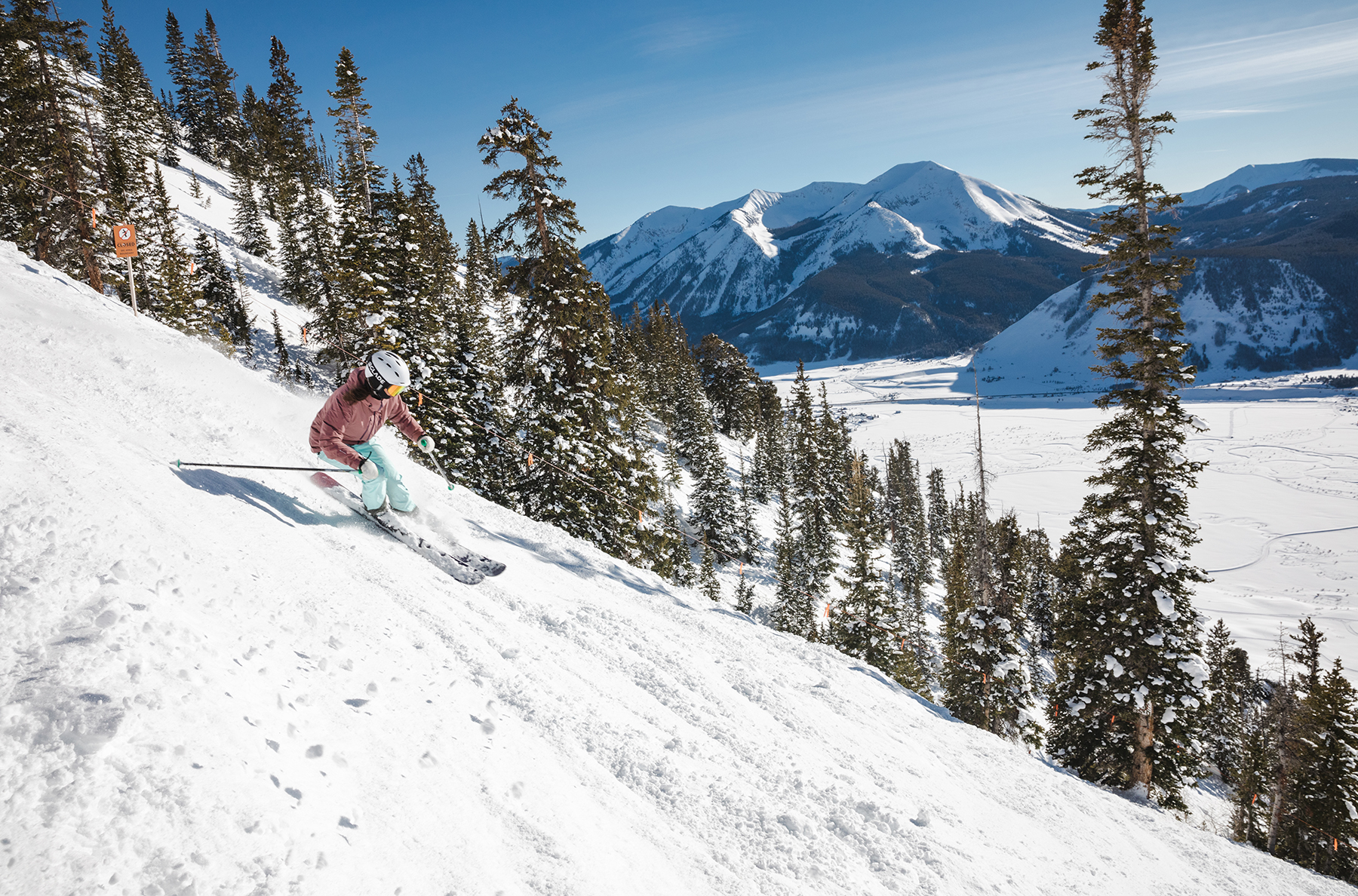 As vendors began to pack up their gear, we brought everyone back together one last time for our panel on Women in the Ski Industry, with Kjerstin Klein (Winter Divas founder & co-owner of Willi's Ski Shops), Kara Williard (boot fitter & Blister reviewer), Louise Lintilhac (skier, brand manager, PR), and Andrea Charest (Mammut athlete, certified guide, co-owner Petra Cliffs). I know I've said this a million times, but this was seriously another great conversation that you won't want to miss.
Finally, we closed out the Summit with a general Q&A with Jonathan Ellsworth, Kristin Sinnott, and me, where we fielded more questions about how we do things at Blister, and received lots of suggestions for what we ought to do next around here. And then once more, we gave away a whole bunch of gear to those in attendance.
Next Year: Blister Summit '23
We could not be happier about how this Summit went. A number of people told us they'd had the best ski day of their life here — and some told us they'd just had the best day of their entire life at the Summit. For all the work and preparation that goes into an event like this, comments like those have us eager already for next year's Summit, and, frankly, you'd be crazy to miss it.
We'll be rolling out the dates for Blister Summit '23 later this month, so stay tuned for that, and get it on your calendar ASAP.
Stay Tuned for More
So while the Blister Summit has come to a close, we've got a lot more Summit content coming your way, so be sure to keep your eyes peeled on our site for reviews of tons of new skis, and subscribe to our YouTube channel to make sure you don't miss any of the panel session or brand lineup videos.
In the meantime, we'd like to thank all of the attendees, vendors, athletes, and reviewers who joined us this year. We were blown away by the support, conversations, and general enthusiasm we saw this week, and we look forward to seeing you again next year.