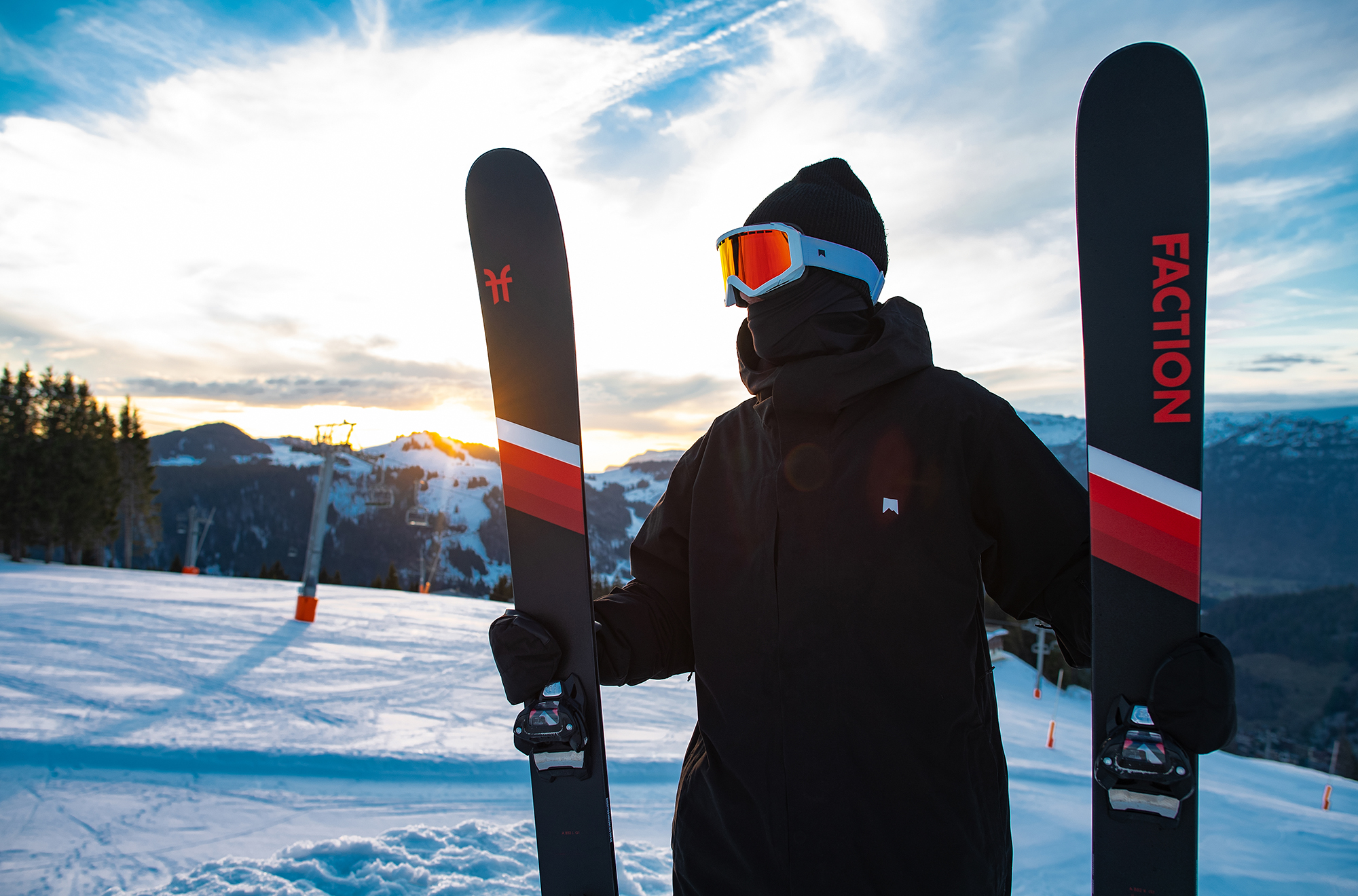 Today Faction Skis & Candide Thovex announced that their 10-year partnership will come to a close this spring, 2022.
It's no secret that Candide is one of the most exhilarating skiers on the planet, and he's definitely made the case for being one of the most talented skiers of all time. Over the last decade, he's put out countless videos with Faction, and it's rare that someone can do that and have pretty much all of that content be consistently fantastic. And of course, he's been doing all of it on his signature Faction Candide series of skis.
We're very curious to see what the future has in store for both Faction and Candide, and if / when we get any more info, we'll be sure to keep you all in the loop.
In the meantime, Faction put together an excellent history of their partnership with Candide, and it's well worth a scroll.
For reference, here's the full press release:
January 17, 2022 – Verbier, Switzerland.
Winter 2021-22 marks the final season of collaboration between Faction Skis and Candide Thovex, with both parties moving on amicably to new adventures in the spring.
"On behalf of everyone at The Faction Collective, I would like to thank Candide for the incredible impact he has brought to the Faction Skis brand" says Faction CEO and Co-Founder, Alex Hoye. "Candide's genius undoubtedly helped put Faction on the map and for that we will forever be grateful. After 10 years working together to develop award-winning skis, both parties feel we have achieved what we set out to do. Now, with exciting new adventures to explore, we head on our different paths with great memories and respect. We wish Candide nothing but the best on his journey ahead. One thing we're sure of, the future is bright for both Candide and Faction, and that's a pretty good sign that our relationship has been a success. Candide, thank you!"
The 2021-22 CT Signature Series is therefore confirmed as the final collection of Candide Thovex Pro Model skis by Faction, available at Faction retail partner stores across the globe and online at
factionskis.com. "Candide's vision for a freeski collection helped guide our philosophy for this series, with the final collection being undoubtedly our most exciting and high-quality range to date" notes Hoye. "As a mark of respect for the role Candide has played in the development of the brand, we will retire the CT 5.0 ski model on which he made so much history, assigning this special ski to its rightful place in freeski lore."
After a decade of collaboration punctuated with countless ski awards, limited-edition product releases and industry innovation, Faction Skis has released a timeline of the partnership on its website. Ski fans are encouraged to scroll through and recall Faction and Candide's most memorable moments of the past 10 years. The timeline is available at www.factionskis.com.