Half party, half bike race, the Canadian Open Downhill rounded out the events at Crankworx Sunday night.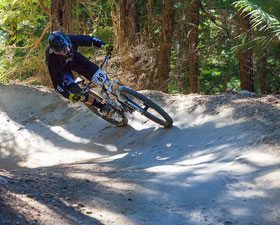 The Air Downhill is at the heart of Crankworx. Four hundred racers individually take to A-Line, one of Whistler Bike Park's most iconic runs, for 1,200 vertical feet of speed, berms, and jumps. Each rider gets one timed run, winner take all.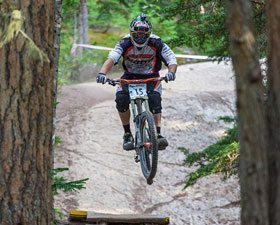 Rounding out the events this weekend at Crankworx was Sunday's Garbanzo DH, a 7-kilometer, 3400-foot descent through some of the gnarliest terrain of the Whistler Bike Park. Masochists, right this way.