Liv Rail MIPS Helmet
Test Location: Crested Butte, Colorado
Duration of Test: 2 months
Size Tested: Medium
Blister's Measured Weight: 360 g / 12.7 oz
MSRP: $189.99
Created with an all-new, rounder head form for increased fit range
Fully integrated, super-slim MIPS Air Node liner combines maximum rotational impact protection with ultra-lightweight comfort
In-molded upper, sub and lower PC shells for optimal protective structure
Optimized low and high EPS density
Five-star safety rating from the Virginia Tech Helmet Safety Lab
Easy to adjust, dual-arm, four-position, snap-in rear height adjustment fit system for more precise fit options
Twenty strategically placed vents for optimal head-cooling air flow
Supple and lightweight straps with Magnetic Fidlock® buckle system
Broad top surface area for camera or light attachments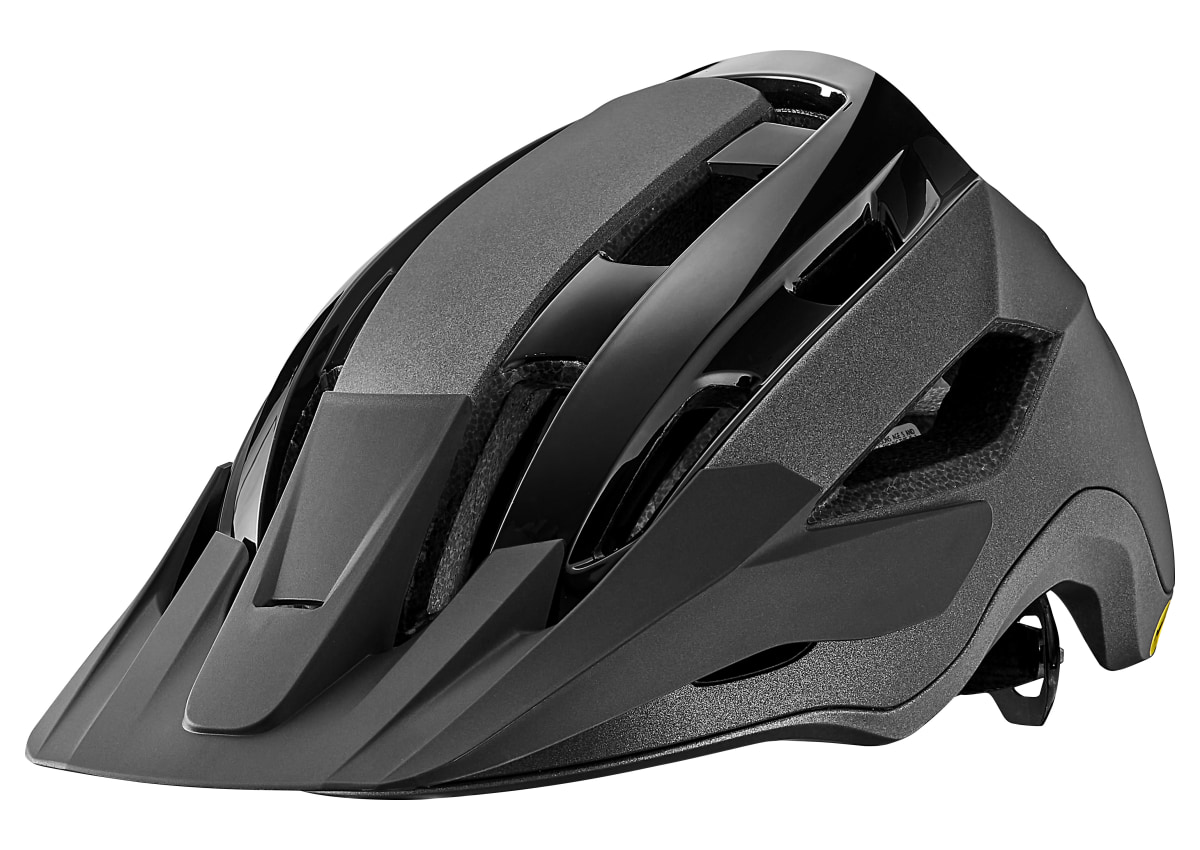 Intro
Just as summer peaked, I started spending time in Liv's all-new Rail MIPS helmet, which was unveiled in July and is now available to purchase.
Within Liv's MTB helmet lineup, the Rail MIPS is their highest-end, most feature-laden, and most protective option, and its fit, features, and overall style were all updated this season.
I've spent the past couple of months wearing the Rail MIPS on the majority of my rides, and now it's time to chime in on how it compares to the competition.
Design & Features
The Rail MIPS helmet is meant to be a well-rounded Trail helmet, and though it's marketed primarily for off-road use, its sleek look and low weight have also made it one of my favorite options for gravel biking. Picking up the helmet, I was immediately impressed by how little it weighed (360 g / 12.7 oz for my size Medium); that low weight has continued to be one of the standout aspects of the Rail MIPS. It's not quite as burly-feeling and doesn't provide as much coverage as something like the Endura MT500 MIPS, but the Rail does feel a whole lot more breathable and is notably lighter (55 g to be exact, in my sizes for the two). The Rail MIPS is quite similar to the Scott Argo Plus in terms of weight and coverage, but I have found the Rail MIPS to be more adjustable and more comfortable on my head (which is not to say it will necessarily be more comfortable on yours, of course). For folks who've tried other models of Liv helmets in the past, it's worth reiterating that Liv designed the Rail around a new, rounded head form, so as always, we'd recommend trying one on before you buy if possible. But at least for me, the Rail fits great and has ample adjustment options to dial things in (more on that below).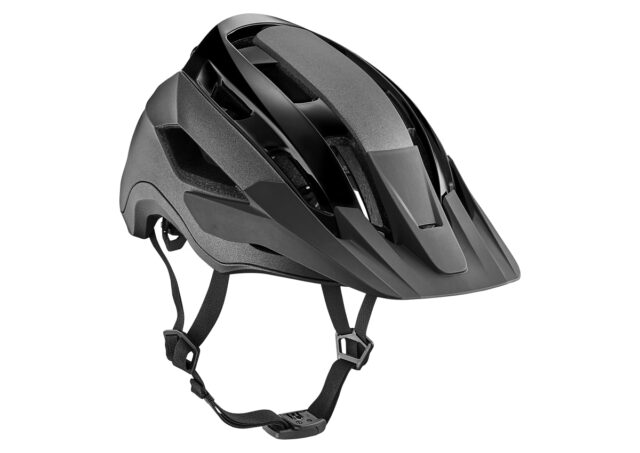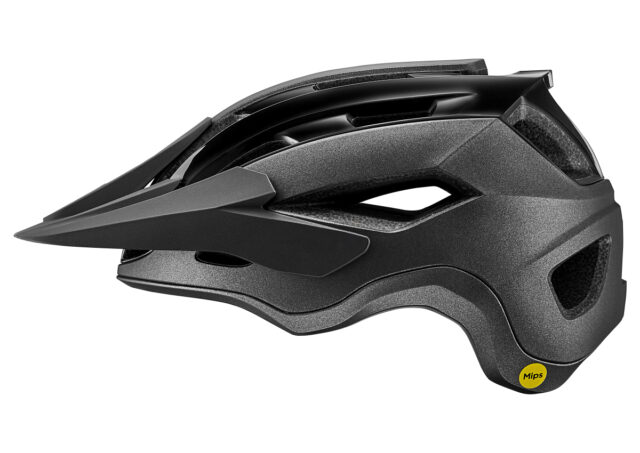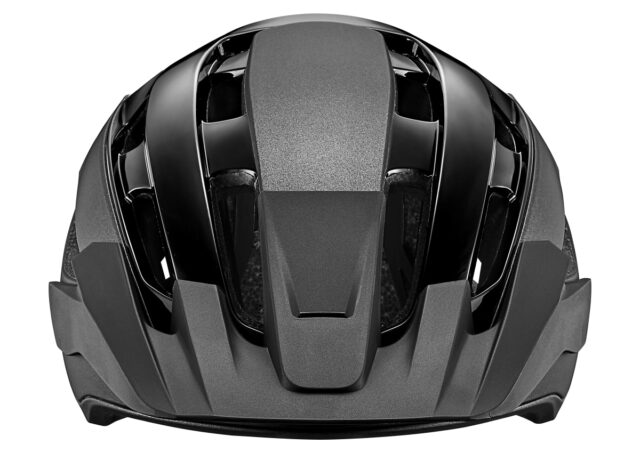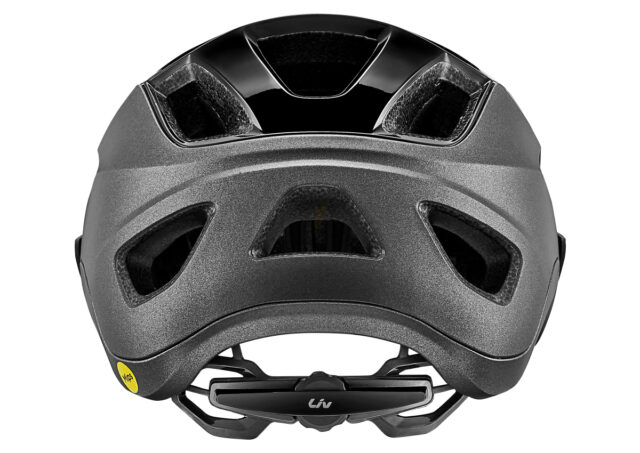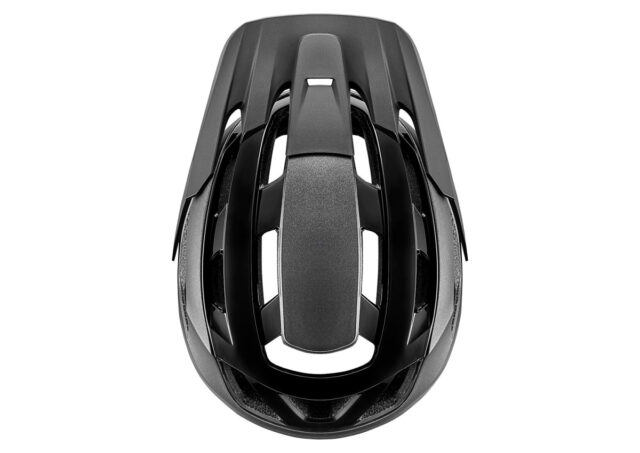 The Rail MIPS features tons of vents for airflow, and overall, I really enjoyed using it in the heat of the summer. The Rail MIPS is built with the "Air Node" MIPS system, which is one of the lightest and most minimal MIPS designs. MIPS Air Node is integrated into the interior padding and features "nodes" of hook-and-loop fabric that attach the liner to the helmet shell. Here's what MIPS says about the system: "at angled impacts, the nodes are designed to release locally, allowing the padding to slide and reduce rotational motion to the head."
If you're not familiar with what the "MIPS" in this helmet's name alludes to, it stands for Multi-directional Impact Protection System, and the (now numerous) MIPS systems have become commonplace in most higher-end bike and snow helmets. The general idea is to allow the shell of the helmet to rotate slightly on the rider's head when impacted in order to reduce the rotational loads that get transmitted to the head. Many of our reviewers consider some form of rotational-impact system to be a necessity on their helmets, given the data surrounding those forces. You can check out our "Current State of Helmet Tech" series on our GEAR:30 podcast for a whole lot more info.
The Rail MIPS helmet's other notable features include a magnetic Fidlock buckle system for the chin strap, plenty of space up top for attaching lights or a camera, and an adjustment dial for snugging it up.
Fit
Overall, the fit of the Liv Rail MIPS helmet has worked great for me. The Liv version is only offered in two sizes, Small and Medium, which reportedly fit head circumferences of 51-55 cm / 20-21.6 in (SM), and 55-59 cm / 21.6-23.2 in (MD). I have a head circumference of 57.5 cm / 22.6 in and opted for the Medium, which has fit great.
(Liv is the sister company of Giant, and the Giant version of the Rail MIPS helmet is available in the same Small and Medium sizes, but adds a Large option for head circumferences from 59-63 cm / 23.2-24.8 in.)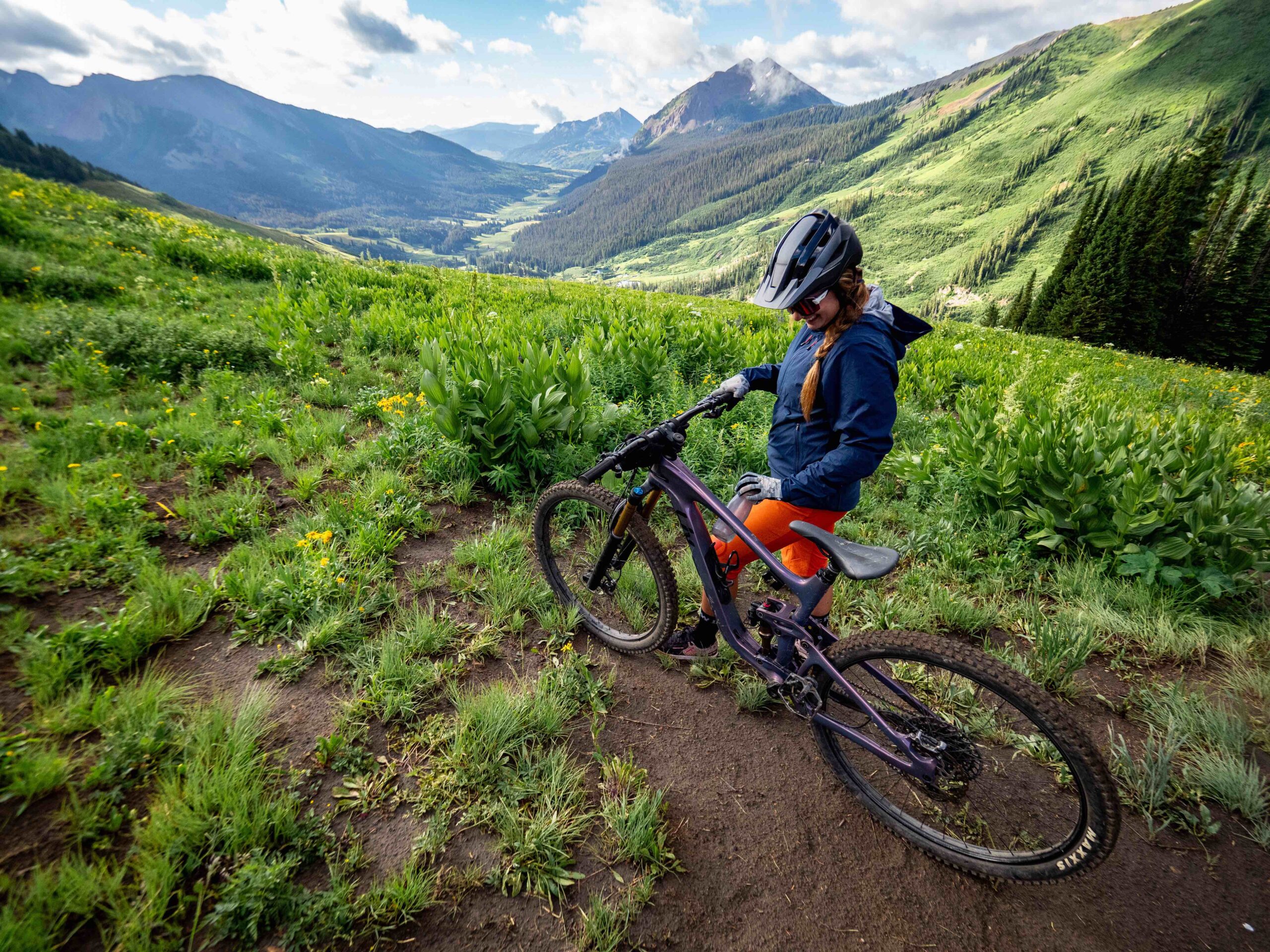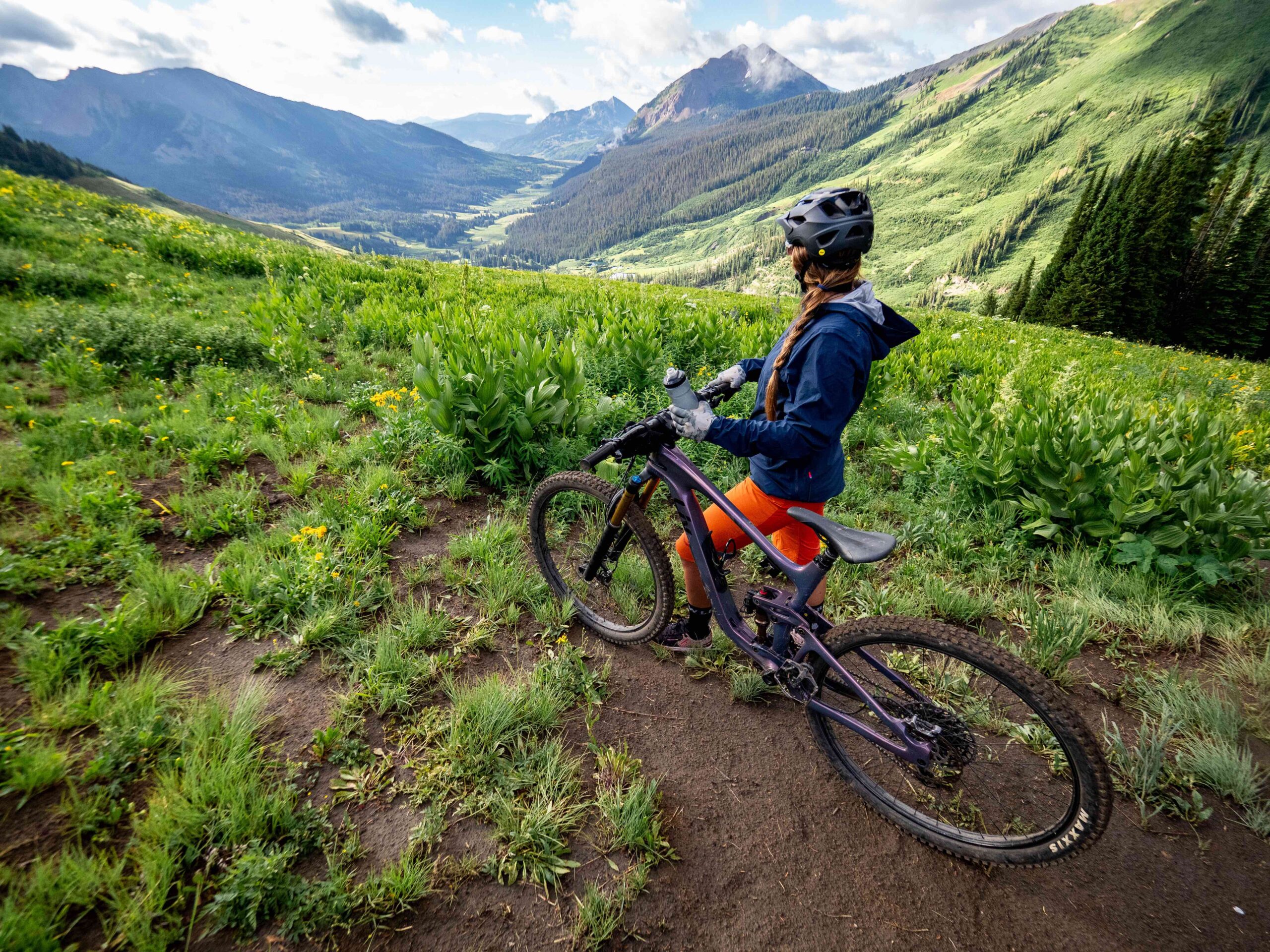 The shape of the Rail is on the rounder side, meaning that for my slightly more oval-shaped head, it digs into my forehead just a touch — not in a really uncomfortable way, but enough to leave a bit of indention on my forehead after sustained use.
What I appreciate most about the Liv Rail MIPS is that it offers useful customization options, including a dual-arm, four-position, snap-in rear height adjustment for the retention system. This allowed me to lower the cradle on the retention strap to sit a bit lower and be more comfortable on my head. This also helped provide a better fit with more coverage and eliminated any gapping on the top of my head. I have been able to happily wear this helmet for long days back to back (e.g., while on the most recent bikepacking overnighter); I didn't really notice it atop my head, which is pretty ideal, especially for long, sweaty days on the trail in the summer.
In the grand scheme, the fit of the Rail MIPS doesn't seem particularly odd, and combined with its adjustable retention system, I have a feeling that it could work for a wide range of head shapes and sizes.
On The Trail
The Rail MIPS doesn't feel like the burliest or most protective helmet out there, but Virginia Tech's helmet testing lab did give it a five-star safety rating. The Rail MIPS is light and sleek, but some of the more descending-oriented models out there (e.g., Endura MT500 MIPS) wrap farther down the back of my head. When it comes to 90% of the riding I do, though, the Rail is pretty ideal — especially in the summer.
I used this helmet almost exclusively during the hot and dry months of July and August, and it did an excellent job of letting air pass through and keeping my head cool — its ventilation and breathability are excellent.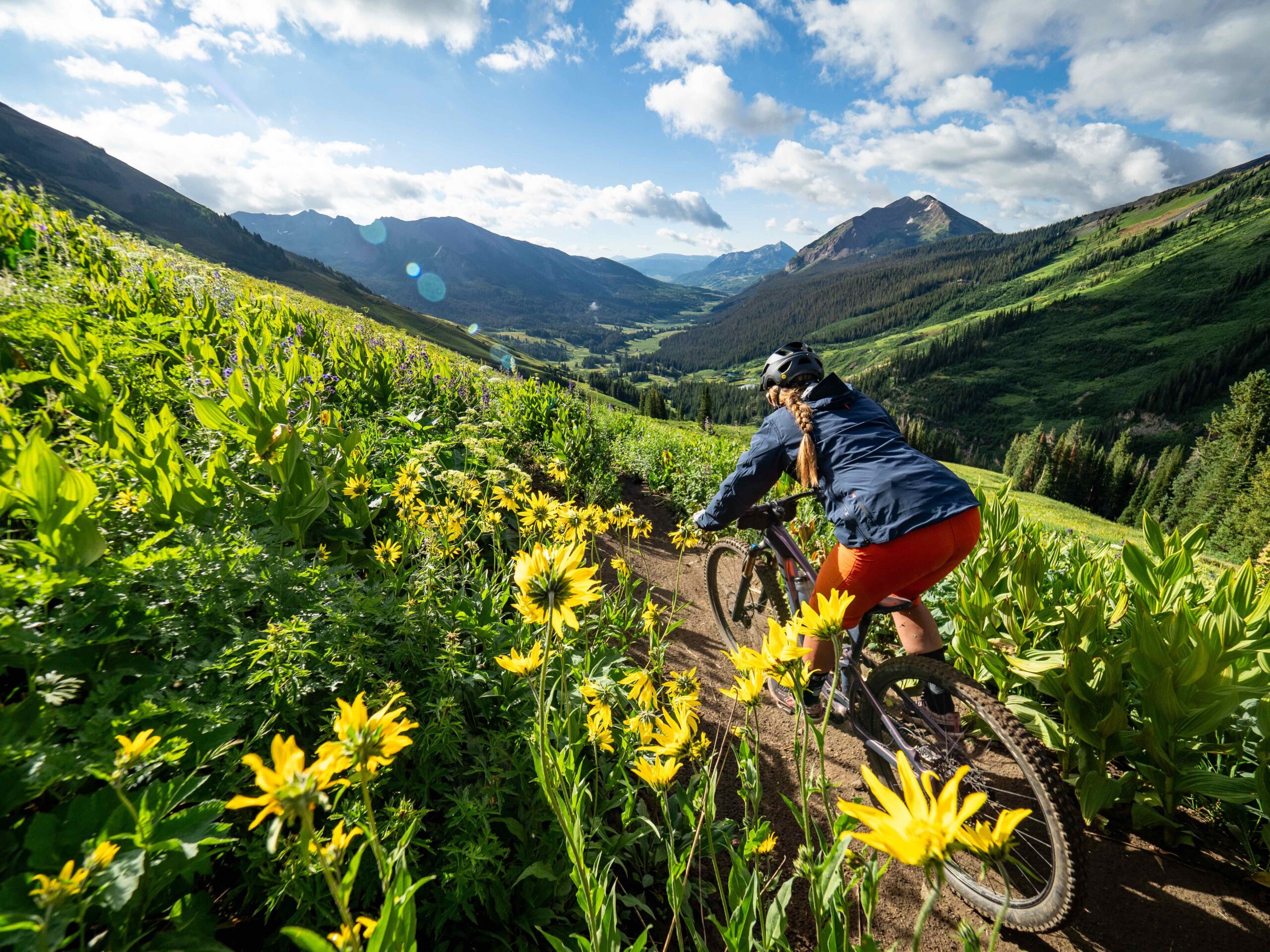 The ample ventilation does mean that, when it's colder or rainy, there's plenty of space for moisture and cold air to get through. We also had an extremely bad bug summer here around Crested Butte and all those openings meant that a lot of bugs flew into my helmet, often getting stuck in my hair, which is a bit of a pet peeve of mine. I have found helmets that utilize Koyroyd or other screened material layered beneath the vents can help mitigate these problems, but this was something that was unavoidable on the Liv Rail MIPS. It wasn't the end of the world, but something worth mentioning if bugs are common riding partners near you.
The visor and overall shape of the Rail MIPS provide plenty of peripheral views and I rarely found myself wishing for a broader field of view, even when I lowered onto my drop bars on my gravel bike. The 3-position visor isn't highly adjustable, but its location also seems like a good one, allowing for both sun protection and line of sight.
Overall, the Rail MIPS checks most of the boxes I look for in an all-rounder trail helmet: it offers respectable protection, lets tons of air pass through, and is mostly not noticeable while I'm on the bike. If I were aiming to go fast in challenging and/or consequential terrain, I would probably opt for the Endura MT500 or something like it that offers just a tad more coverage, but for just about anything else, the Rail MIPS has been ideal. The Rail MIPS also comes in at a pretty great price point ($190), considering that its feature set is comparable to some other brand's flagship models that push well past the $200 mark.
Bottom Line
I've found the Liv Rail MIPS to be a versatile, light, well-ventilated, and extremely comfortable trail helmet that offers impressive protection at a price that's not as eye-watering as some of its competition. If ventilation, low weight, and sleek design are priorities for you but you still want high-end protection features, the Liv Rail MIPS warrants a very close look.