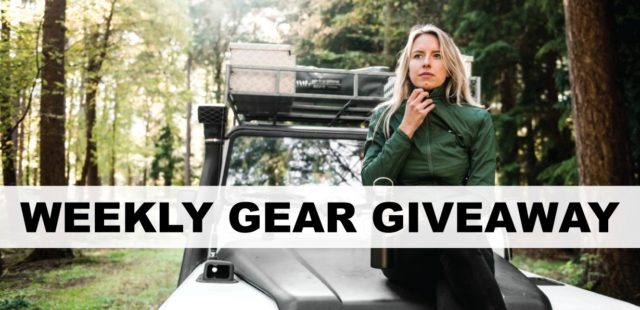 If you're not familiar, Cortazu is a relatively new brand that sought out to make high-quality, high-performance apparel at more reasonable prices, thanks to their direct-to-consumer model. We're planning on testing some of their new products in the future, but their All-Season Midlayer looks like it could be a versatile layer befitting its "all-season" title. Featuring a soft, breathable fabric from Toray and light insulation, it looks like it falls into the versatile category of "active insulation" — breathable enough for higher-output activities, but with some weather resistance and warmth for chilly days.
Enter before Friday, September 4th for your chance to win!
(Winners will be chosen at random and announced next Friday in our Blister Newsletter. Must be 18 or older.)
By entering, you'll receive our bi-weekly Blister newsletter, where we'll (a) announce each week the winner of our previous Gear Giveaway, (b) provide a roundup of the news and our highest-profile reviews of the past few days, and (c) offer sneak peeks of the products we're currently reviewing. It's good times for sure, so don't miss out. You'll also be kept up to date on what's new at Cortazu.