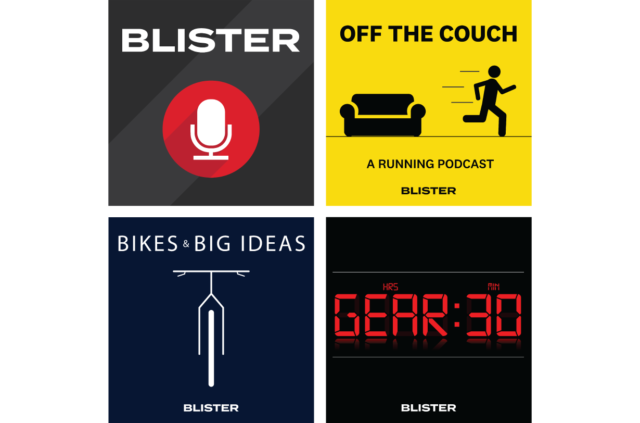 We obviously spend a lot of time reviewing stuff around here, and so we were surprised and intrigued to see this particular review of our podcasts posted in a comments section of our last Blister Podcast by Blister member "Good Zamboni" (aka, Christian).
And in proper Blister "in-depth" style, Christian actually went back to the beginning, started at Blister Podcast episode #1, and then worked his way through all of the podcasts.
So we wanted to say thank you to Christian for putting in all those hours, and we thought you might like to hear his thoughts.
And since there are references to some of our other podcasts, you can find all of them here, or just look them up on your preferred podcast player — Apple Podcasts, Spotify, Google Podcasts, etc.
Ok, here's Christian's take, which he posted earlier this week:
———–
As of today, I've listened to every Blister Podcast. I'm not sure what that says about me. Let's not discuss, and leave it for what it is.
However, what I find amazing is how little the podcast has changed during its run. The opening music has changed, and the sound quality got better, but it seems like the overall vision is intact.
I can say the same for the Blister Buyers Guide. I looked at the first buyers guide. Of course the production got better, but the overall vision is very consistent. No doubt the Blister crew could talk about internal lessons learned and changes behind the scenes, but from an outside view there weren't (seemingly) wrenching revisions.
I will tell anyone who likes the current podcast to check out old episodes. They don't seem old. I can only think of a few clunkers: the GEAR:30 "Dumpster Fire" episode … yes, it was. And another one where it seemed like Sam Shaheen knew more about the topic than the industry rep he was talking to.
Some guests, I suspect, you could have on once every year, either because they are very smart or they are just entertaining to listen to. If I'm having a bad day at work, I'll put the J Lev episode on in the background. He has a way of shaving the edge off of whatever you are dealing with.
And many of the topics go deeper than some would think. The recent Skid Row Running Club episode was so much more than just about running. Just the right mix of politics, story telling, inspiration and entertainment. Or the National Brotherhood of Skiers episode, ordinary people who did extraordinary things. It's so good that someone is bringing these corners of life to the stage to be recognized.
I initially came to Blister because I was looking for skis, and I only signed up for the Deep Dive subscription. I debated about that at first. Then I bought the Buyers Guide. Then I upped to a Blister Membership. Considering the price is the same as a dinner for two where I live, it seems a trifle for what I've gotten. I did get those skis. haven't used them yet, but I feel like I made a very informed decision. But it's the total package that I've come to value.
Anyway, keep up the good work.
———–
Thanks, Christian. We'll try.