The winner of our Gear Giveaway this week will get a pack and jacket from Ultimate Direction!
They'll get one of their Fastpacks (men's) or FastpackerHer (women's) backpacks, which are all designed to be ultralight and stable while on the move — whether you're on a long run, out for a quick day hike, or packing light for an overnighter.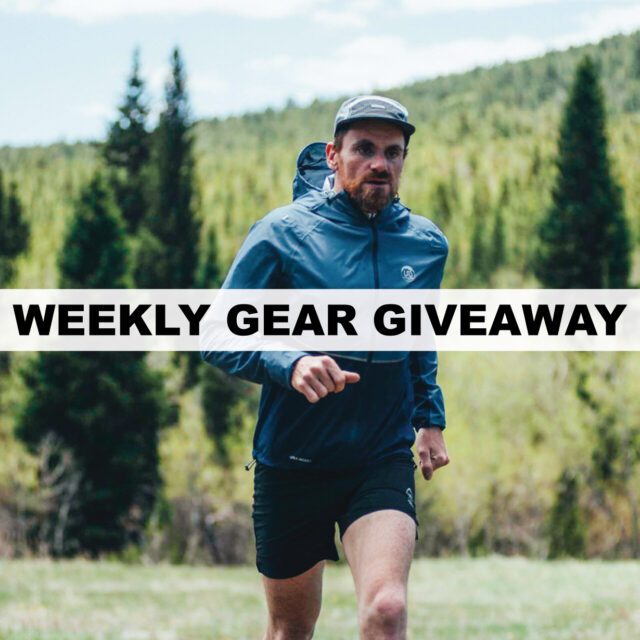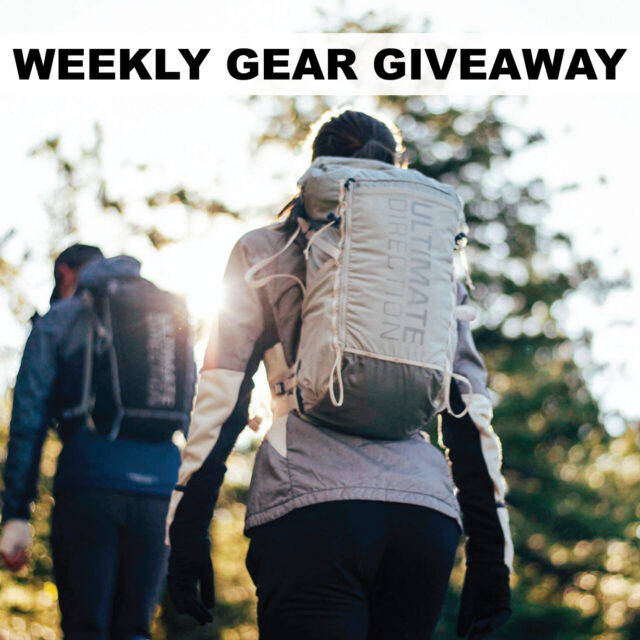 They'll also get their new men's or women's Ultra Jacket, a fully waterproof, highly ventilated, ultralight shell. Despite its super low weight, the Ultra Jacket still fits in some cool features, like flip-over mitts, their "Tunnel Effect" hood + peristaltic underarm vents for better breathability, and an interior chest pocket that doubles as a stuff sack.
Enter before Friday, July 2nd for your chance to win.
(Winners will be chosen at random and announced next Friday in our Blister Newsletter. Must be 18 or older. This particular giveaway is limited to the U.S. & Canada.)
By entering, you'll receive our bi-weekly Blister newsletter, where we'll (a) announce each week the winner of our previous Gear Giveaway, (b) provide a roundup of the news and our highest-profile reviews of the past few days, and (c) offer sneak peeks of the products we're currently reviewing. It's good times for sure, so don't miss out. You'll also be kept up to date on what's new at Ultimate Direction.