The winner of this week's Gear Giveaway will get a full avalanche rescue kit + a backpack from Ortovox!
First and foremost, you should always get proper avalanche training before heading out into the backcountry. But if you're new to touring and recently signed up for an avalanche safety course or you're an experienced backcountry skier / snowboarder and are looking to replace your old gear, this is an excellent opportunity for you.
Ortovox's Avalanche Rescue Kit Zoom+ is designed to be as simple and intuitive as possible. It includes Ortovox's 2.5L Badger aluminum shovel, ALU 240 probe, and Zoom+ avalanche transceiver. The Zoom+ features 3 antennae, automatically adjusts to the antenna with the strongest signal, will automatically revert to "send" mode in the event of a secondary avalanche, and reportedly comes in at a very low weight of 200 grams.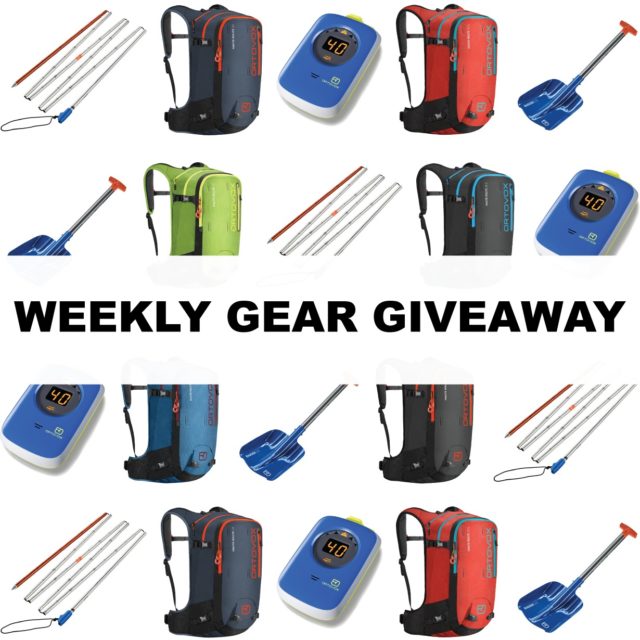 In addition to the avalanche rescue kit, the winner will also get Ortovox's Haute Route 32 or women's Haute Route 30S backpack. The Haute Route pack line has been around for decades, and the newest iteration is lighter and more streamlined, all while maintaining a number of backcountry-oriented features. The Haute Route 32 and 30S have dedicated avalanche-gear pockets, A-Frame and diagonal ski carry, snowboard carry, attachments for ice tools, hip pockets, rope attachment, full back-panel access, and more.
With spring touring season in full swing, now's the perfect time to get some new gear. Enter before Friday, April 12th for your chance to win!
Eligibility & How To Enter
To be eligible, like us on Facebook and / or follow us on Instagram, then sign up here to win:
(Winners will be chosen at random. Must be 18 or older. This particular contest is limited to the lower 48 of the U.S.)
By entering, you'll also receive our bi-weekly Blister newsletter, where we'll (a) announce each week the winner of our previous Gear Giveaway, (b) provide a roundup of the news and our highest-profile reviews of the past few days, and (c) offer sneak peeks of the products we're currently reviewing. It's good times for sure, so don't miss out. You'll also be kept up to date on all the latest from Ortovox. Good luck!