The winner of this week's Gear Giveaway will get to pick any pair of stock skis from Shaggy's 2020 lineup!
We recently reviewed the Shaggy's Ahmeek 105, and came away really impressed by its general versatility, as well as its combination of playfulness and stability. Shaggy's also makes an Ahmeek 95 & 115, and the women's version, the Medora 105.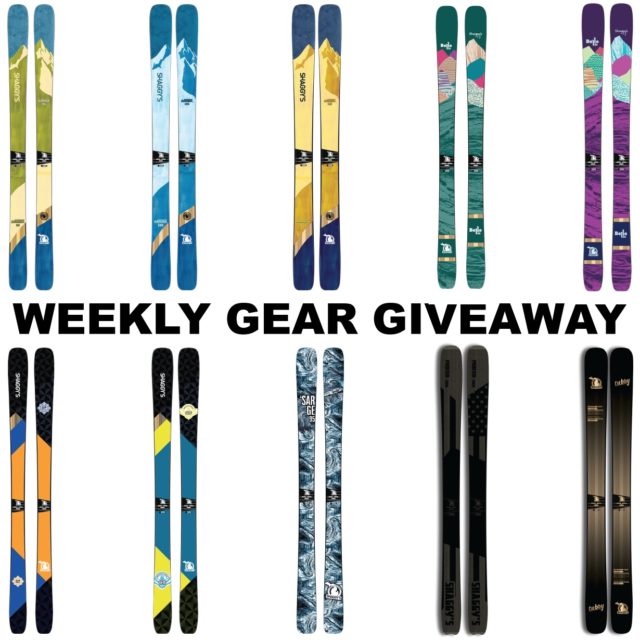 In addition to the Ahmeek lineup, they make the more directional Hubbel 85, Brockway 95, and women's Belle 85 & Belle 95. For the playful skiers out there, they make an all-mountain jib ski, the Sarge 95, they make the lightweight Pheonix 105 for touring, and the 120mm-wide Tubby for the powderhounds out there. Plus, Blister Members now get 10% off stock, regular-price Shaggy's skis + free shipping to the U.S. Learn more about Blister Membership deals.
Enter before Friday, February 21st for your chance to win!
(Winners will be chosen at random and announced next Friday in our Blister Newsletter. Must be 18 or older. If the winner is from the U.S., shipping will be free. If the winner is outside of the U.S., the winner will have to pay for shipping.)
By entering, you'll receive our bi-weekly Blister newsletter, where we'll (a) announce each week the winner of our previous Gear Giveaway, (b) provide a roundup of the news and our highest-profile reviews of the past few days, and (c) offer sneak peeks of the products we're currently reviewing. It's good times for sure, so don't miss out. You'll also be kept up to date on what's new at Shaggy's.