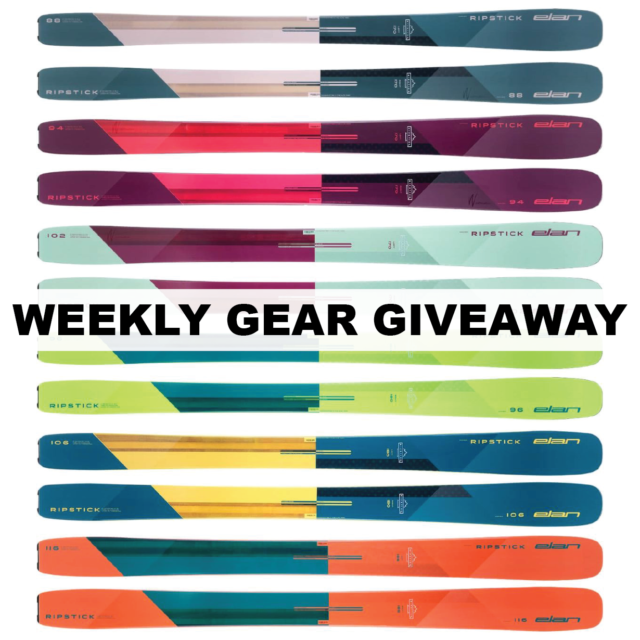 The Ripstick collection is Elan's lightweight freeride series of skis, ranging from 88 mm underfoot all the way up to 116 mm. We've tested several of the men's and women's models, with generally very positive feedback across the board. The skis perform quite well for how light they are, and they carve really well for their respective sizes while still feeling nimble in off piste terrain.
Enter before Friday, March 11th for your chance to win!
*excludes "Black Edition" models*
(Winners will be chosen at random and announced next Friday in our Blister Newsletter. Must be 18 or older. Winner will be able to pick any Elan Ripstick ski, except for "Black Edition" models. This particular giveaway is limited to residents of the U.S.)
By entering, you'll receive our bi-weekly Blister newsletter, where we'll (a) announce each week the winner of our previous Gear Giveaway, (b) provide a roundup of the news and our highest-profile reviews of the past few days, and (c) offer sneak peeks of the products we're currently reviewing. It's good times for sure, so don't miss out. You'll also be kept up to date on what's new at Elan.