The winner of this week's Gear Giveaway will get a pair of goggles, poles, and a backpack from Zipline!
We spent a lot of time with Zipline's XT goggle last year and came away really impressed, particularly by how well it compared to much more expensive options on the market. This year Zipline added a new goggle to their lineup, the Hybrid XT, which combines a magnetic lens-swap system with traditional clips for added security. I've been using a few pairs of the Hybrid XT early this season, and so far I'm a big fan of the lens-swap system and the quality of their optics.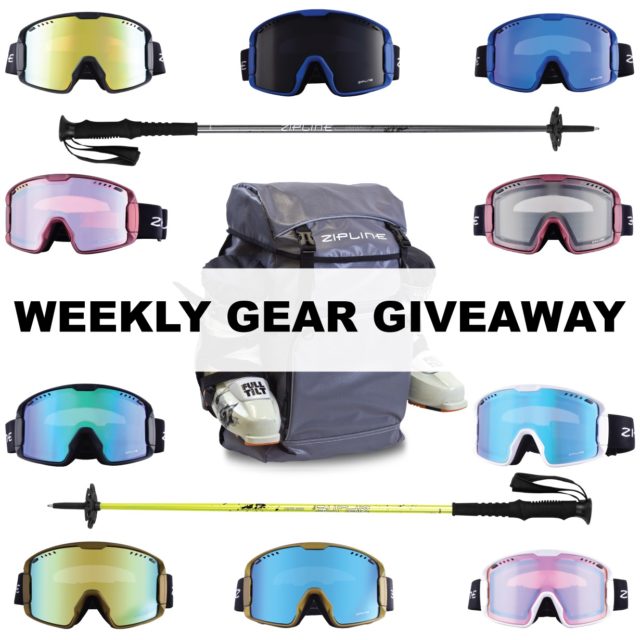 Their new Splash poles use the same lightweight graphite-composite material as their Blurr poles we used last year, but feature an extended foam grip that's super nice when sidehilling or whenever you want to choke-up on your poles.
Finally, their World Cup backpack looks like a solid option for hauling around all your ski essentials, including boots and a helmet.
Enter below before Friday, December 6th for your chance to win! And don't forget — you still have a chance to win an AIARE Level 1 or Level 2 avalanche-safety course through 57hours.
(Winners will be chosen at random. Must be 18 or older.)
By entering, you'll also receive our bi-weekly Blister newsletter, where we'll (a) announce each week the winner of our previous Gear Giveaway, (b) provide a roundup of the news and our highest-profile reviews of the past few days, and (c) offer sneak peeks of the products we're currently reviewing. It's good times for sure, so don't miss out. You'll also be kept up to date on what's new at Zipline.