Zipline XT Goggles
Lenses Tested:
Gray Lens (8% VLT)
Green Lens (15% VLT)
Amber Lens (25% VLT)
Rose Lens (28% VLT)
Stated Features:
Rip Clear lens protection
Panoramic view
Impact resistant polycarbonate lenses
7 magnet lens swap system
5 lenses offered
MSRP: $149.99 (currently on sale for $79.99)
Test Locations: Crested Butte, Telluride, Front Range, Summit County, & Ten Mile Range; CO
Days Tested: ~15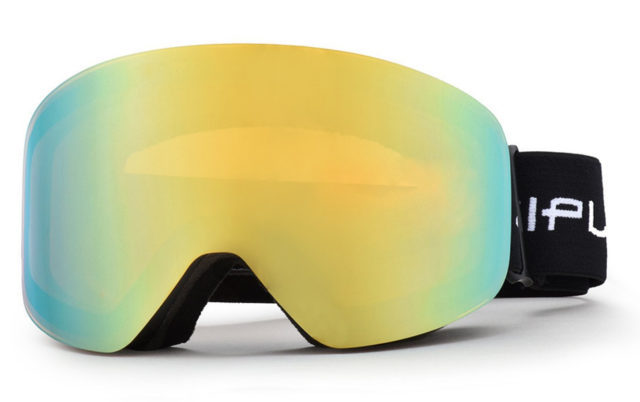 Intro
Over the past few years we've seen an influx of more budget-oriented ski / snowboard goggles. Of course, there were always cheaper goggles available, but now there seem to be more and more "price-point" goggles that look and (potentially) perform like much more expensive alternatives.
The Zipline XT falls into this new category — it comes in at a relatively low price but it has an extremely simple magnetic lens-swap system that we typically only see on goggles that are twice as expensive.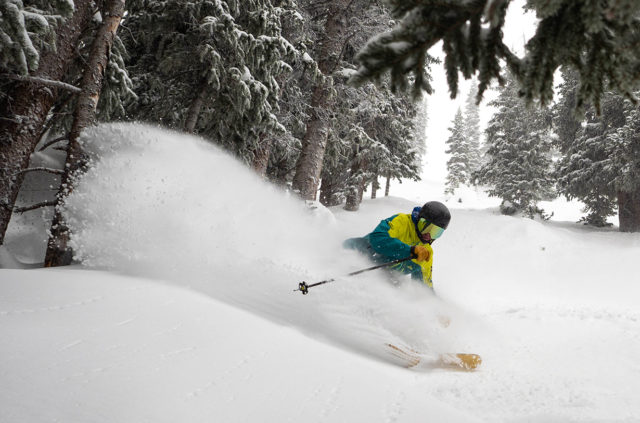 So, does the Zipline XT really give you all of the performance of a $300 goggle at less than half the price?
Fit
Sam Shaheen: The XT looks like a pretty big goggle but, similar to the Smith I/O Mag XL, it doesn't fit quite as big as it looks. I have a pretty small face and the XT fits me well. Its frame is significantly stiffer than the Sweet Protection Firewall and therefore doesn't conform to my face quite as well, but I can still get a pretty good fit out of the XT. I would call the XT a typical Medium fit. There isn't anything particularly surprising or odd about the fit of the XT.
The only issue I have with the fit of the XT is that if I wear the goggle under my helmet (and over a thin hat), then, in order to get the proper strap tension, the plastic slide buckles on the strap end up directly over my ears. Which is extremely uncomfortable. I have a small head though, so if you have an average-sized or larger head (or if you wear your goggles over your helmet), I wouldn't worry about it.
Luke Koppa: I have a pretty big head and the Zipline XT fit me fairly well. I'd agree with Sam in that I think the XT is a pretty average sized frame. Unlike Sam, I had no issues with the XT's strap buckles rubbing on my ears when wearing the goggle under my helmet, which probably just comes down to the fact that I don't need to tighten the straps as much.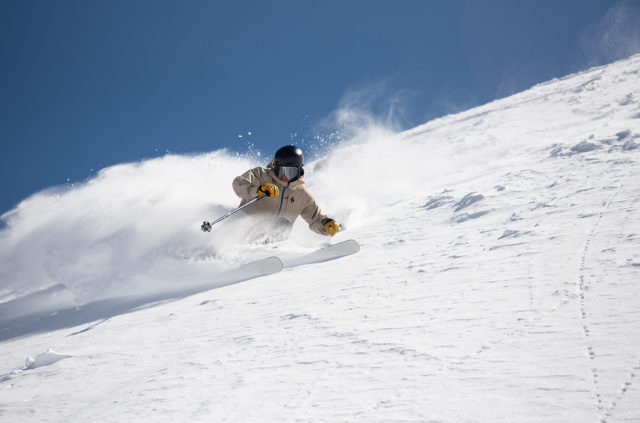 The one issue I did have with the XT was getting it to effectively seal around the bridge of my nose. Similar to the Smith 4D Mag, the XT is a fairly stiff frame and doesn't conform as well as the Firewall, Giro Axis, or Smith I/O7. I had to tighten the XT a lot to prevent wind from getting under the bridge and into my eyes, which led to the strap getting uncomfortably tight. The gap was decreased when I wore the XT over my helmet, but I still had a bit more trouble getting the XT to work with my face than I have with most other goggles.
All that said, I wouldn't consider this a major slight against the XT, just another example of why it's best to try on goggles (with your helmet) before purchasing. Goggle fit can be tricky and trying them on is the only way to guarantee they'll work with your face.
Lens Swapping
Sam: In a couple words: stupid easy. Just like the Anon M series of goggles (which are repeat "Best Of" winners), the Zipline XT's frame and lens are lined with a series of extremely strong magnets that hold the lens to the frame. You can take the lens off simply by grabbing the edges and pulling. Putting a new lens on is even easier, as the magnets self-align the lens to the frame. I can literally throw the lens at my face and get it to install on the frame.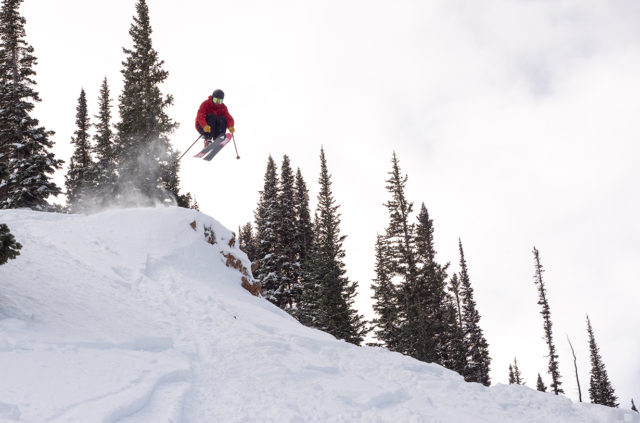 Luke: Yeah, "stupid easy" is a pretty good way to describe swapping lenses on the XT. I love the Anon M4's magnetic lens-swap system, and the XT's seems just as quick, easy, and reliable. Like the M series, I've also never had the lens on the XT pop out unexpectedly. So in terms of lens swapping, I'd say the XT definitely compares well to its $200-$300 competition. Really impressive.
Lens & Optics
We've tested four of the five lenses that Zipline offers with the XT (all but their clear lens). Overall, we've been happy with the Zipline lenses, especially for the price.
One thing that's unique about the XT lenses is that they come with what Zipline calls, a Rip Clear protective coating. This is basically a stick-on, clear, plastic protective layer. If the lens is scratched, you can remove the Rip Clear layer and, along with it, the scratches — similar to windshield tear-offs used in Nascar, or a protective screen cover for your phone.
Gray Lens (8% VLT)
Sam: This is probably my favorite lens for the XT. It blocks a lot of light on full-sun days while still providing decent contrast. My favorite part of this lens though is the aesthetic — I think this lens looks damn cool.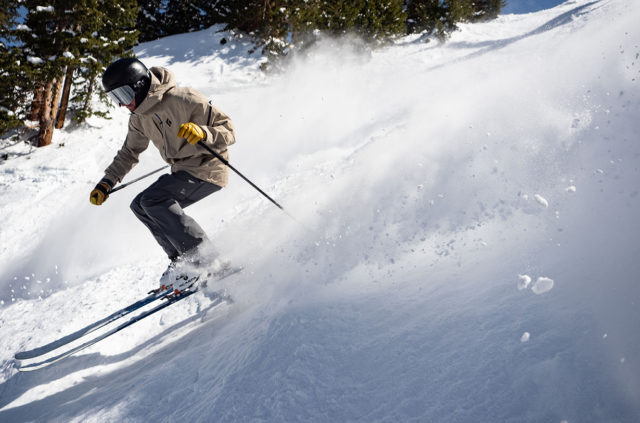 If you want absolute maximum contrast, then I'd probably look at full light options from Smith, Giro, or Anon. But as I mentioned in my recent review of the Smith I/O Mag XL, it is difficult to tease out contrast differences in bluebird conditions — most low-VLT lenses on the market we've used do a pretty good job in full-light conditions.
Green Lens (15% VLT)
Luke: The XT's Green lens is one that I find myself using for most days in Colorado. It blocks enough sun that I don't mind taking it out on full bluebird days, but it offers a bit more contrast than full-light lenses like the XT's Gray lens.
Speaking of contrast, I think this is one area where the XT does differ from its much more expensive counterparts. While I only used the XT's Green lens, I thought it didn't offer quite as much contrast as some of the equivalent "high-contrast" lenses from Smith (ChromaPop), Giro (Vivid), or Anon (Sonar).
For example, I think the Smith ChromaPop Sun Green Mirror (9% VLT), Giro Vivid Onyx (14% VLT), and Anon Sonar Bronze (19% VLT) all provided a bit more contrast in mixed-light and overcast conditions compared to the XT's Green lens. It's not a huge difference and I was still pretty happy using the XT's Green lens on partly cloudy days, but I think it's worth noting as it seems to be one area where the more expensive goggles separate themselves from the cheaper competition.
Amber Lens (25% VLT) / Rose Lens (28% VLT)
Sam: The Amber and the Rose lenses seem very similar in use. They have very similar VLT's and both work best when the weather is predominantly cloudy. I've happily worn them both on storm days and significantly less happily on mostly sunny days in Colorado (they aren't dark enough for full-sun use). The only real differentiator I've noticed is the color — whether you prefer a rose or amber tint should make the decision between these lenses easy.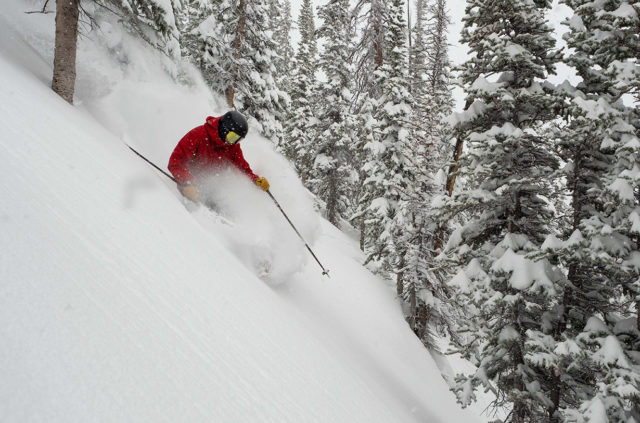 In terms of low-light contrast, again, I've been impressed given the price. Of the inexpensive low-light lenses I've used, I think I prefer the Low Light Orange on the Glade Challenger (54% VLT). But that lens has a much higher VLT. Overall though, the low-light options from ZIpline are very good and stack up competitively to much more expensive options on the market.
Fogging
Sam: I haven't had any issues with fogging with the XT. I have even hiked Palmyra peak in Telluride (about a 45 min hike to 13k+ feet) wearing the XT and only tilting my helmet back for ventilation without issue. Without trying to sound like a broken record — the XT is impressive for the price and competitive with much more expensive options.
Luke: Yep, no issues to report here.
Field of View
Sam: Very similar to the I/O Mag XL, the Zipline XT has excellent side-to-side field of view (FOV) and a very good upward FOV (the top of the frame only obstructs a small amount of view). In the downward direction, the frame obstructs a similar amount of view to most goggles on the market I've used — except for the Smith 4D Mag which is in a class of its own for downward FOV.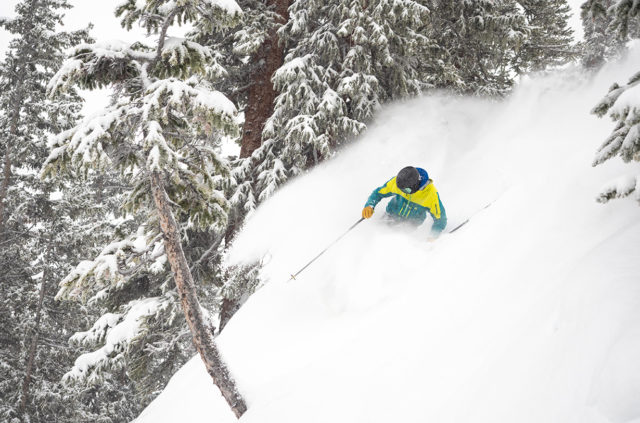 Luke: I think the XT is very good when it comes to side-to-side FOV, though I think it's a bit below average when it comes to upward and downward FOV. I think I'm particularly sensitive to this as I'm constantly messing around with backpack straps and camera gear, so I end up looking down a lot. Since the XT's frame and foam padding is quite thick, it obstructs a bit more upward and downward FOV than goggles with thinner frames (e.g., Anon M4, Giro Axis, Smith I/O7). Probably not an issue for most people, but worth noting.
Helmet Compatibility
Sam: With all three of the helmets I commonly wear (Smith Maze, Pret Cynic X, and Sweet Protection Switcher) the Zipline XT fits excellently. On the Switcher, I get small gaps (1-2 mm) between the frame and brim on both sides, but this gap is extremely small. As always, it's best to check any helmet / goggle fitment before making a purchase.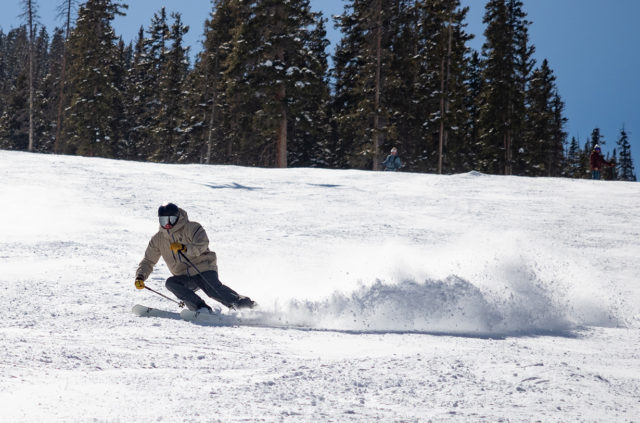 Luke: I've only used the XT with the Giro Combyn helmet, and it fits pretty well. There are some gaps on the sides of the top of the goggle as the XT's frame slopes downward near the edges, but I still think the Combyn + XT combo looks and works fine.
Durability
We haven't had any durability issues with the XT, and don't have much reason to expect any. If anything, the XT's lenses' Rip Clear protective coating should give them a longer life than other lenses. As always, we'll update this review if any out of the ordinary durability concerns crop up.
Price
At a retail price of $149.99 (and a current sale price of $79.99), the Zipline XT is far cheaper than most other goggles that feature magnetic lens-swap systems that are similarly easy. That said, it is important to note that the XT only comes with one lens, and replacement lenses are $59.99. Still, at $140–$210 for a goggle and two lenses (price depending on sales), the XT is still notably cheaper than comparable options from other brands like Smith and Anon. Overall, the Zipline XT is an incredible value, especially if you value the easiest lens-swapping technology on the market.
Bottom Line
The Zipline XT packs an incredible feature set into an affordable package. With quality construction, good lens performance, decent lens selection, and one of the easiest lens-swap systems on the market, the budget-minded consumer should definitely keep the XT on their short list.