The TWO winners of our Gear Giveaway this week will each get Tecnica's customizable hiking shoe, the Plasma S!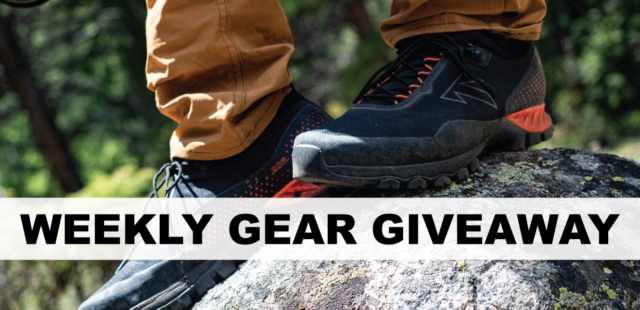 Last year we reviewed the Plasma S and came away with very positive impressions. First and foremost, the Plasma S is one of the only hiking shoes on the market that is heat moldable, allowing you to get a customized fit around key areas like the ankle, heel, arch, and insole. This let us get an exceptionally secure and comfortable fit, and when you add on the Plasma S's excellent grip, stability, and support, it made the shoe very versatile and great for both mellow day hikes, extended trips, and even as an approach shoe for technical scrambling.
We also want to highlight that Tecnica recently announced that, for every pair of shoes sold in the US from June 10th through July 31st, they'll be donating $10 to the Two Ten Footwear program, which is helping footwear employees who have lost their jobs or been otherwise affected by the COVID-19 pandemic.
Enter before Friday, July 3rd for your chance to win!
(Winners will be chosen at random and announced next Friday in our Blister Newsletter. Must be 18 or older. This particular giveaway is limited to the U.S. and Canada.)
By entering, you'll receive our bi-weekly Blister newsletter, where we'll (a) announce each week the winner of our previous Gear Giveaway, (b) provide a roundup of the news and our highest-profile reviews of the past few days, and (c) offer sneak peeks of the products we're currently reviewing. It's good times for sure, so don't miss out. You'll also be kept up to date on what's new at Tecnica.