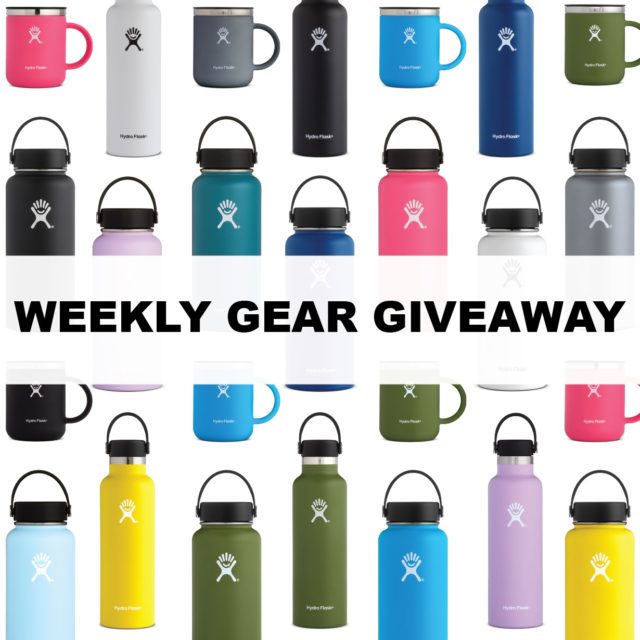 Hydro Flask has been a leader in the insulated-bottle category for several years now. I've been using one of their bottles for six years now, and it still blows me away every day when it somehow manages to keep my coffee warm for hours on end. It's proven to be a lifesaver on frigid days in the backcountry, cold early morning drives to the mountains, and blisteringly hot days in the summer. Their bottles are pretty amazing, and are a huge plus whether you're trying to keep your coffee warm, or your beer cold.
The winner will get Hydro Flask's 12 oz Coffee Mug, 21 oz Standard Mouth Bottle, and 32 oz Wide Mouth Bottle. Enter below before Friday, March 22nd for your chance to win!
Eligibility & How To Enter
To be eligible, like us on Facebook and / or follow us on Instagram, then sign up here to win:
(Winners will be chosen at random. Must be 18 or older. This particular contest is limited to North America.)
By entering, you'll also receive our weekly Blister newsletter, where we'll (a) announce each week the winner of our previous Gear Giveaway, (b) provide a roundup of the news and our highest-profile reviews of the past seven days, and (c) offer sneak peeks of the products we're currently reviewing. It's good times for sure, so don't miss out. You'll also be kept up to date on all the latest from Hydro Flask. Good luck!