The TWO winners of our Gear Giveaway this week will each get a spring prize pack from Le Bent, including their mountain biking socks, trail running socks, and 160gsm Logo Tee!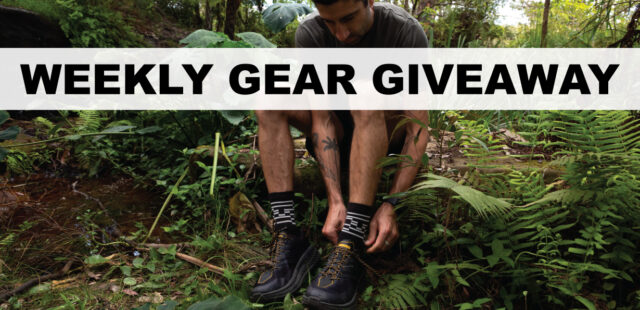 All of Le Bent's products are made with their signature merino wool / bamboo blend, which we've used across a lot of different base layers, socks, and accessories. It's super soft like pure bamboo rayon, but it offers some of the breathability and odor-resistance properties of merino wool, making for a really versatile fabric.
Enter before Friday, April 22nd for your chance to win!
(Winners will be chosen at random and announced next Friday in our Blister Newsletter. Must be 18 or older.)
By entering, you'll receive our bi-weekly Blister newsletter, where we'll (a) announce each week the winner of our previous Gear Giveaway, (b) provide a roundup of the news and our highest-profile reviews of the past few days, and (c) offer sneak peeks of the products we're currently reviewing. It's good times for sure, so don't miss out. You'll also be kept up to date on what's new at Le Bent.