Summer's almost here, which means it'll soon be time to ditch the Gore-Tex and break out the bikes, running shoes, fishing rods, or whatever else you like to use to enjoy the warmer weather. It also means that we need to rummage around for our warm-weather apparel, and the winner of this week's Gear Giveaway will get a new apparel kit from Kavu that's ideal for those hot summer days!
On the women's side, the winner will get Kavu's San Blas overalls, Spirit Seeker Shirt, and Pit Stop trucker hat.
On the men's side, the winner will get their Festaruski collared shirt, quick-drying Big Eddy shorts, and Kavu's original Strapcap.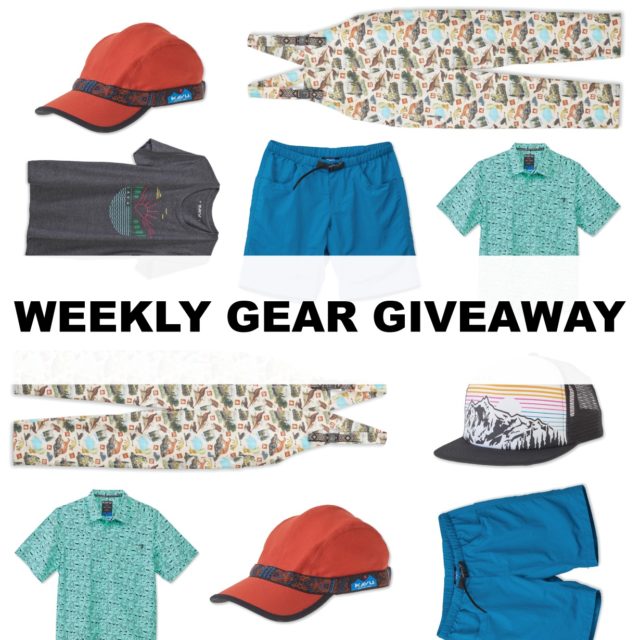 Enter before Friday, May 3rd for your chance to win!
Eligibility & How To Enter
To be eligible, like us on Facebook and / or follow us on Instagram, then sign up here to win:
(Winner will be chosen at random. Must be 18 or older. Winner will choose from available colors and sizes. This particular contest is limited to North America.)
By entering, you'll also receive our bi-weekly Blister newsletter, where we'll (a) announce each week the winner of our previous Gear Giveaway, (b) provide a roundup of the news and our highest-profile reviews of the past few days, and (c) offer sneak peeks of the products we're currently reviewing. It's good times for sure, so don't miss out. You'll also be kept up to date on all the latest from Kavu. Good luck!