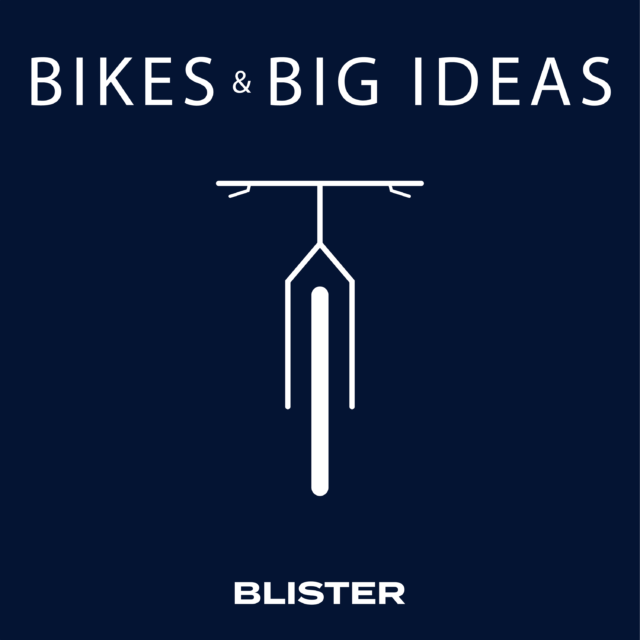 BIKES & BIG IDEAS is our new podcast on the BLISTER Podcast Network that will be focusing on both of those things — bikes and big ideas.
The bike world is full of a lot of smart and fascinating people who are really passionate about bikes. But so many in our community are also really passionate about protecting and being good stewards of the places we love to ride, and finding ways to take better care of this planet that we all call home.
The one and only Claudio Caluori will be joining me regularly to co-host the podcast, and we are going to be interviewing folks from within the bike community — athletes, company founders, product managers, engineers, trail advocates et cetera — and then in some episodes, we are going to zoom out and take a look at the latest developments, biggest breakthroughs, and emerging industries that could help to improve the present and the future.
PRESENTING SPONSOR: CBG TRAILS
Bikes & Big Ideas is presented by CBGTrails. The CBGTrails app is the only complete trail map app of Crested Butte and the Gunnison Valley, Colorado. So download the app today and start exploring.
Listen to Bikes & Big Ideas on Your Favorite Podcast Player: