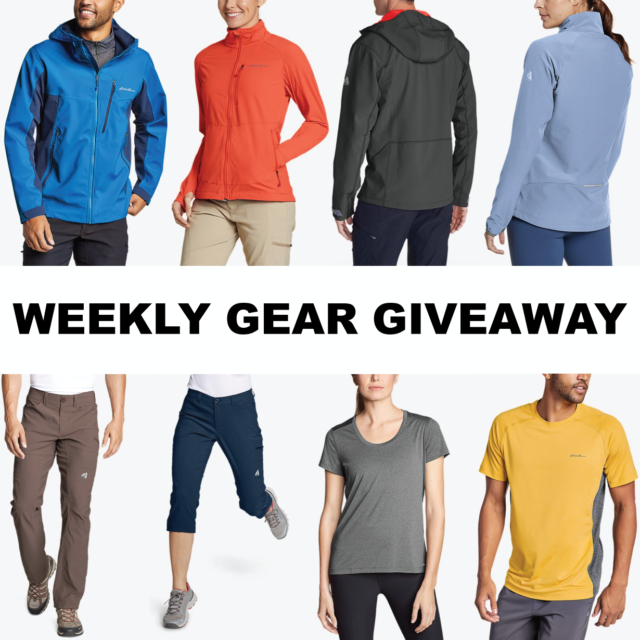 On the men's side, you'll get their Sandstone Shield Hooded Jacket, TrailCool Short-Sleeve T-Shirt, & also pick any pants from the Guide Pro & Trail Light collections.
With summer approaching in the Northern Hemisphere and hiking being one of the few feasible options for safe social-distancing activities, now's a great time to get ready — enter before Friday, May 1st for your chance to win!
(Winners will be chosen at random and announced next Friday in our Blister Newsletter. This particular contest is limited to the U.S. Must be 18 or older.)
By entering, you'll receive our bi-weekly Blister newsletter, where we'll (a) announce each week the winner of our previous Gear Giveaway, (b) provide a roundup of the news and our highest-profile reviews of the past few days, and (c) offer sneak peeks of the products we're currently reviewing. It's good times for sure, so don't miss out. You'll also be kept up to date on what's new at Eddie Bauer.