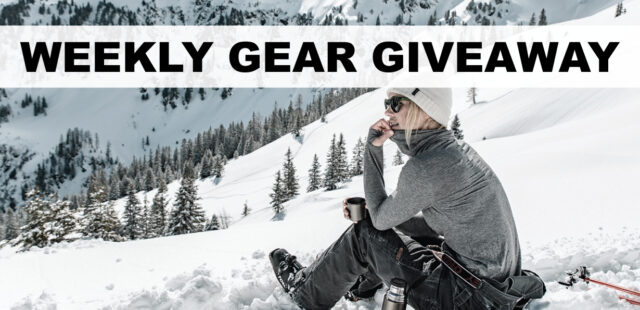 Each will get a pair of Le Bent's socks, a top base layer, a bottom base layer, and a neck gaiter. This past season, a few of us at Blister got a chance to try several Le Bent products and all of us came back with very positive impressions. They use a merino wool / bamboo-rayon blend fabric that is extremely soft, very odor-resistant, and warm while still offering very good breathability. The fit of their base layers is a nice balance of fairly slim without feeling super tight, while their socks have become some of my personal go-to's since they last a few days without stinking and still maintain a secure fit between washings.
Enter before Friday, December 11th for your chance to win.
(Winners will be chosen at random and announced next Friday in our Blister Newsletter. Must be 18 or older. This particular giveaway is limited to the U.S.)
By entering, you'll receive our bi-weekly Blister newsletter, where we'll (a) announce each week the winner of our previous Gear Giveaway, (b) provide a roundup of the news and our highest-profile reviews of the past few days, and (c) offer sneak peeks of the products we're currently reviewing. It's good times for sure, so don't miss out. You'll also be kept up to date on what's new at Le Bent.