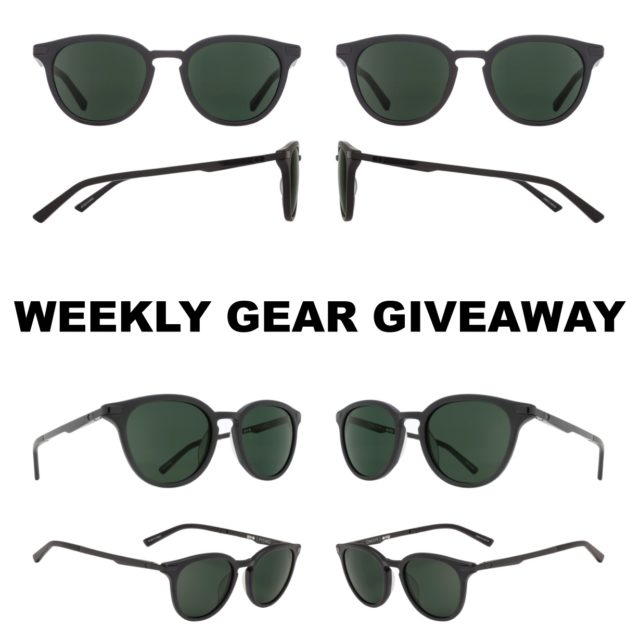 The Pismo is a lightweight circular frame with modern styling and very high-quality construction. We've used a pair of the Pismo for over a year and come away very impressed — the frame is stylish, it's held up well, and Spy's "Happy Lens" is one of the best we've used in terms of providing both contrast and shade from the sun.
Enter before Friday, July 12th for your chance to win!
Eligibility & How To Enter
To be eligible, like us on Facebook and / or follow us on Instagram, then sign up here to win:
(Winner will be chosen at random. Must be 18 or older. The winner will get the Pismo in the Matte Black frame with Happy Gray Green lenses.)
By entering, you'll also receive our bi-weekly Blister newsletter, where we'll (a) announce each week the winner of our previous Gear Giveaway, (b) provide a roundup of the news and our highest-profile reviews of the past few days, and (c) offer sneak peeks of the products we're currently reviewing. It's good times for sure, so don't miss out. You'll also be kept up to date on all the latest from Spy. Good luck!