The winner of our Gear Giveaway this week will get the new Line Blade!
If you haven't read our review of the Blade, it's worth a look. Because this is a ski that's truly unique, and for a lot of people, we think it'll be extremely fun.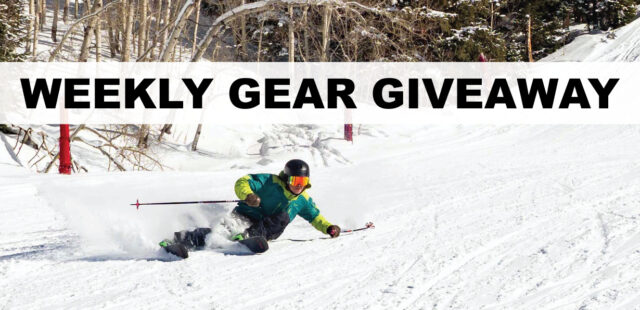 In an attempt to briefly summarize, the Blade is a "fun carver." It's super easy to lay over really tight carves at high edge angles. But at the same time, the Blade is happy to slide and slash around when you're not trying to push your limits, and it's much more versatile off piste than most skis that are this much fun to carve. Plus, it can even potentially work for taking some laps through the park.
The Blade offers a ride and overall on-snow experience that you can't really get with any other ski we've used, so enter before Friday, November 6th for your chance to try it for yourself!
(Winners will be chosen at random and announced next Friday in our Blister Newsletter. Must be 18 or older.)
By entering, you'll receive our bi-weekly Blister newsletter, where we'll (a) announce each week the winner of our previous Gear Giveaway, (b) provide a roundup of the news and our highest-profile reviews of the past few days, and (c) offer sneak peeks of the products we're currently reviewing. It's good times for sure, so don't miss out. You'll also be kept up to date on what's new at Line.