Yesterday we released the graphics for the 2018-2019 Blister Pro, and today, you have a chance to win a pair and get a Blister Membership.
We've already talked about the Blister Pro at length on this site, and you can check out our history of the ski for the whole story. But the long story short is that we really, really liked the original Moment Bibby, with some of our reviewers, readers, and friends saying things about it like "best ski ever."
So when Moment changed the ski several years ago, we asked them to bring back the original version in a limited run, and the Blister Pro was born.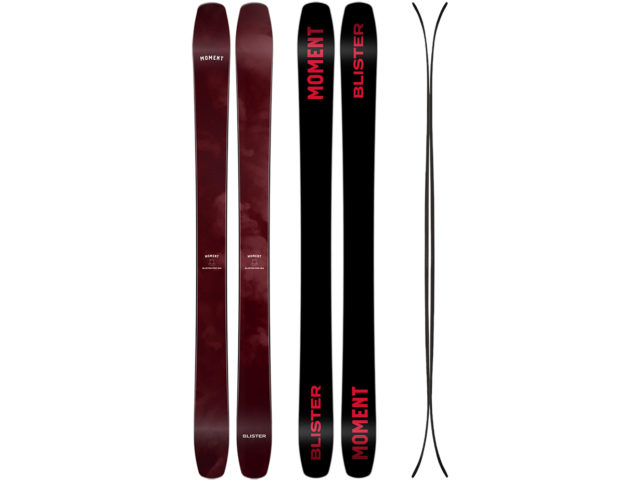 Moment has since reverted the Bibby back to its original shape, and it's now called the Wildcat. But we've continued to work with Moment each year to release a limited-edition graphic under the Blister Pro moniker.
If you've read our reviews of the BIbby / Wildcat / Blister Pro and are curious what all the fuss is about, now's your chance to get on a pair. The winner of this week's giveaway will get to pick either the 184 cm or 190 cm Blister Pro. Plus, they'll get a year-long Blister Membership, which gets you access to all the content on our site, plus a bunch of other benefits like personalized gear recommendations and exclusive deals on products from several reputable brands.
Since we want to give everyone a chance to get in on this giveaway, we're going to run it for a month. So enter before November 30th for your chance to win.
Eligibility & How To Enter
To be eligible, like us on Facebook and / or follow us on Instagram, then sign up here to win:
(Winner will be chosen at random. Must be 18 or older.)
By entering, you'll also receive our weekly Blister newsletter, where we'll (a) announce each week the winner of our previous Gear Giveaway, (b) provide a roundup of the news and our highest-profile reviews of the past seven days, and (c) offer sneak peeks of the products we're currently reviewing. It's good times for sure, so don't miss out. You'll also be kept up to date on all the latest from Moment. Good luck!