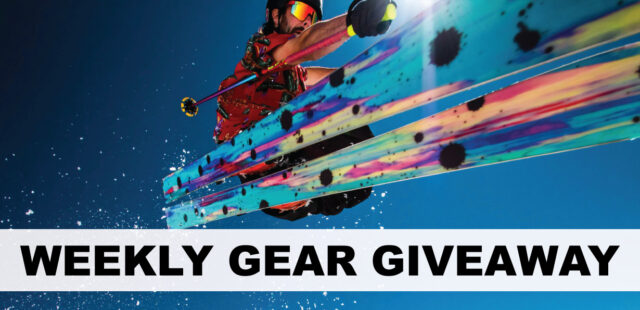 If you've read our full review of the previous Masterblaster, any of our reviewer ski-quiver selections over the past several years (new quivers coming soon!), or any of our past Winter Buyer's Guides, you'll know that many of us were big fans of that ski. It offers the excellent suspension and stability that our directional skiers really liked, yet it was also forgiving and playful, making it a go-to choice for some of our more freestyle-oriented folks as well.
For 21/22, J Skis updated the Masterblaster, bumping its waist width up to 99 mm and slightly increasing its rocker, but the ski maintains the excellent metal-laminate construction of the previous iteration. We'll be getting on the new Masterblaster (and new J Skis Fastforward) as soon as the lifts start spinning here, but in the meantime, you can enter before Friday, November 12th for your chance to win.
(Winners will be chosen at random and announced next Friday in our Blister Newsletter. Must be 18 or older. This particular giveaway is limited to residents of the U.S. & Canada.)
By entering, you'll receive our bi-weekly Blister newsletter, where we'll (a) announce each week the winner of our previous Gear Giveaway, (b) provide a roundup of the news and our highest-profile reviews of the past few days, and (c) offer sneak peeks of the products we're currently reviewing. It's good times for sure, so don't miss out. You'll also be kept up to date on what's new at J Skis.