Fanatik
Address:
1812 N State St, Bellingham, WA 98225
Store Hours:
Monday – Friday: 10am – 6pm
Saturday: 9am – 5pm
Sunday: 10am – 3pm
Website: fanatikbike.com
Phone: (360) 756-0504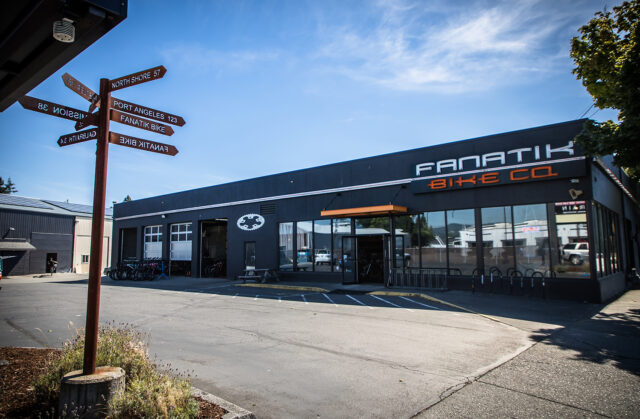 Fanatik has been an integral part of the Bellingham mountain biking community since 2005, and is the go-to source for custom bike and wheel builds. Whether you're visiting their showroom or shopping online, their Bike and Wheel Builder Tools let you piece together exactly what you want down to the finest details and have your dream build shipped to your door, or pick it up from the shop. Fanatik's custom bikes ship to your door expertly assembled and adjusted — and if you're lucky, photographed and uploaded to their Build Gallery. You even have the option of their "Ship n' Ride" assembly, where you can literally pull the bike out of the box and hop straight on without so much as touching a wrench.
That expert wrenching doesn't stop at bike and wheel builds — Fanatik is also a full-service repair shop, for everything from derailleur adjustments to brake bleeds and more. Fanatik has remained mountain-bike-specific since its inception, and that singular focus helps them to provide the best service and highest level of expertise around.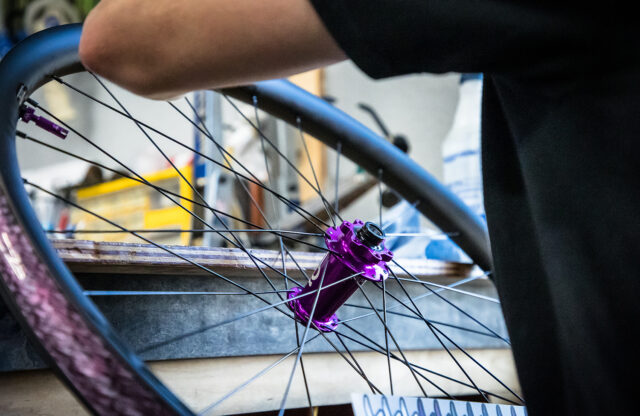 Fanatik's employees are passionate mountain bikers with a wealth of knowledge on bikes, gear, and all of the outstanding riding in the Bellingham area. This makes them a phenomenal resource whether you're calling to ask for advice on what tires will best suit your needs, or in town and looking for the best loop on Galbraith Mountain. Speaking of Galbraith, Fanatik also sponsors maintenance on one of the mountain's most popular trails, SST, and organizes regular work parties to keep it running tip-top. And if you are visiting town and need a ride, or want to try before you buy, Fanatik also maintains a sizable demo fleet with bikes from Revel, Ibis, Specialized, and Norco.
Fanatik carries a wide selection of parts and accessories from most top brands, as well as bikes from Evil, Forbidden, Ibis, Norco, Revel, Specialized, and Transition. Whether you're in the market for a new ride, need to get your current one some TLC, or just want to ogle all the latest and greatest bikes, parts, and accessories, swing by the shop or visit them at www.fanatikbike.com.