Vertical Playground
Address:
Vertical Playground AS
Ola Setroms veg 17
7340 Oppdal
Store Hours:
Monday – Thursday: 9am – 5pm
Friday: 9am – 7pm
Saturday: 9am – 5pm
Website: www.vpg.no
Email: hei@vpg.no
Phone: 72 42 37 61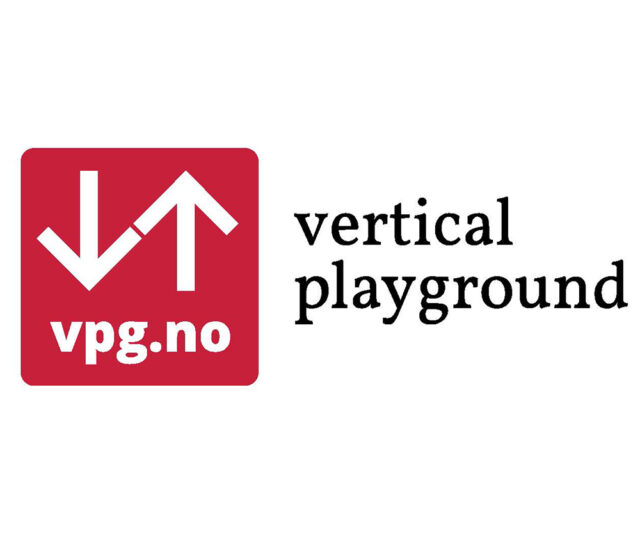 Intro
Vertical Playground was launched over 20 years ago when three college friends found a way to import inexpensive but high-quality kayak, climbing, and (eventually) ski gear into Norway — something that had been lacking up to that point. With their headquarters in the mountain town of Oppdal, they have remained true to their original mission to this day.
Located and operating only in Norway, VPG focuses on sports that require some sort of vertical terrain. So for whitewater kayaking, alpine and backcountry skiing, gravel riding, mountain biking, and climbing, Vertical Playground has the gear to get you started and keep you going.
VPG's retail space is conveniently located adjacent to a climbing gym, and with views of it and the mountains — plus a coffee machine and cafe-style tables — it's easy to find yourself spending more time in the shop than you planned. Customers are encouraged to stop by and hang out, so whether you're looking to discuss nearby snow conditions or get the lowdown on the latest gear from their knowledgeable staff, you will feel welcome.
Brands
Vertical Playground has an impressive lineup of brands (some of our reviewers' favorites) including companies like 4FRNT and WNDR Alpine,. In fact, VPG is the only place in Scandinavia where you can find those brands in-store. They are also the only store that carries EVI Skis, a local manufacturer of handmade skis.
On top of that, they carry a slew of other great brands like Dynafit, Faction, Black Crows, G3, Salomon, Patagonia, EVOC, GoPro, Garmin, and Houdini — to name a few. From kids to adult sizes, you'll find a good selection to choose from in-store and online.
Regardless of whether you're headed for a backcountry tour or to the terrain park, the staff at VPG will help you find the perfect setup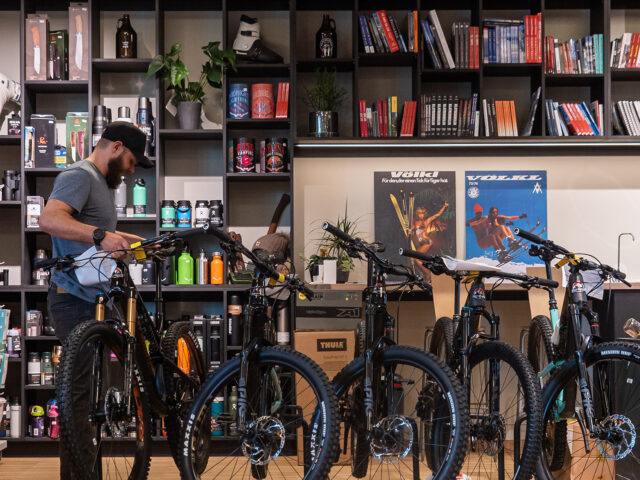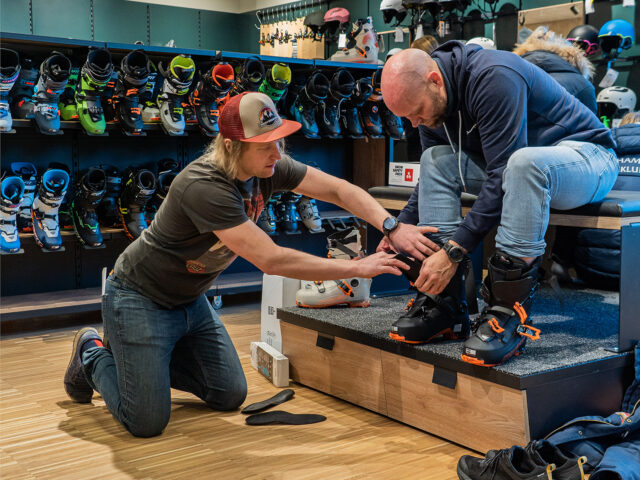 Services
Vertical Playground offers a full range of ski shop services, including boot fitting and multiple levels of tuning. Beyond these services, Vertical Playground offers a community-oriented feel, so as you shop and explore their wide selection, you are also able to enjoy a cup of coffee and exchange some mountain beta with staff and other customers.
Ski Demos
Backcountry gear is available to rent, including full AT setups and beacons, shovels, and probes. If you're planning a trip to Norway and don't want to schlep your gear, the staff at VPG will help you find something that's right for you during your visit.
Online Presence
If you live in Norway and like to shop online, Vertical Playground has an impressive website. In addition to their online shop, the website is also a great place to receive good tips. One article we found particularly helpful includes a handy chart that explains what boots and bindings are compatible with each other.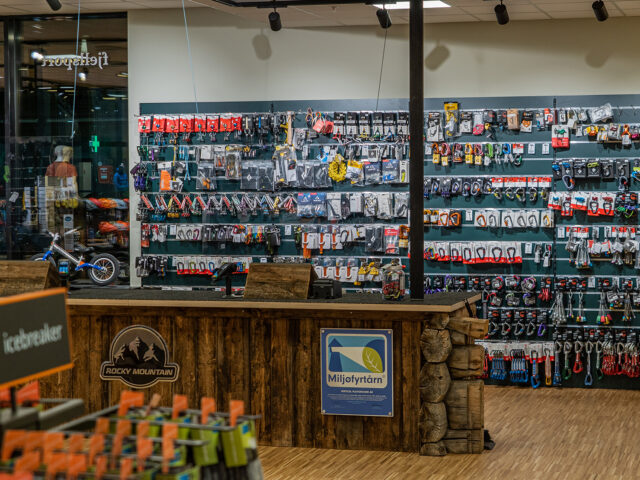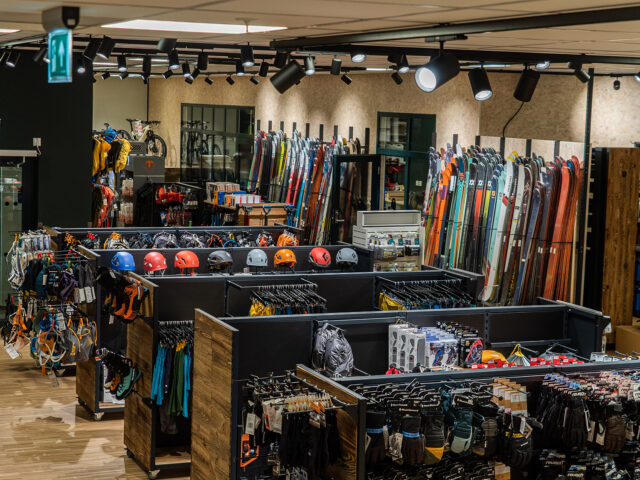 Perhaps one of the most intriguing values and services that VPG offers is their own sustainability and social responsibility index, which is an impressive tool for consumers to use when trying to understand their impacts. On their website, the majority of their apparel is labeled with an easy-to-understand graphic to help you understand which standards each product meets. So even if you don't live in Norway, we encourage you to check out their website to learn more about products you might be considering purchasing. Of the shops we've seen, VPG is at the forefront of a growing trend to correctly identify responsibly made products.
VPG is headquartered in Oppdal Norway, and while they do a large volume of online sales, shipping is limited to customers inside Norway.
(If you do visit their website and you don't speak Norwegian, we recommend using google chrome as the browser since its translation function is quite good.)
Bottom Line
If you live in Norway and you haven't already stopped by Vertical Playground in person or online, we encourage you to check it out. And if you live outside of Norway, start planning your trip now, and make sure to include a stop at the store if you're in the area — you won't regret it.