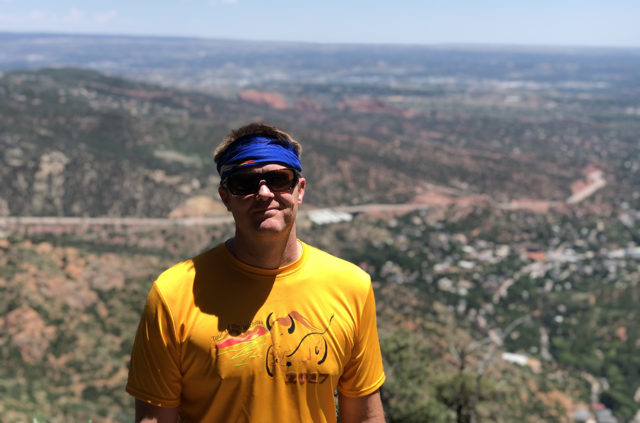 Age: 37 | Vitals: 5'10", 180 lbs | Years mountain biking: 11 | Current Residence: Monument, CO
I grew up in West Georgia and came to Colorado in the summer of 2000. My college years in Colorado introduced me to the world of mountain sports and thus began my switch from stick-and-ball athlete to mountain addict. Skiing was my first love in those initial years in the Rockies, and later my obsession with bikes took over. During the course of a nomadic military career, I was an on-again, off-again mountain biker or roadie, depending on where I was living at the time. After a few severe road crashes and a permanent move back to Colorado, I gave up road biking for good.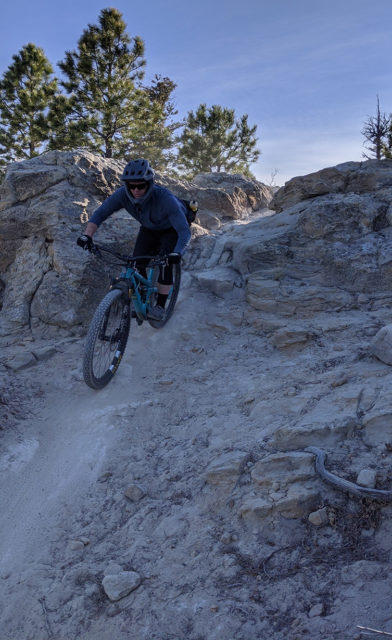 My favorite style of riding centers around technical trails and natural features. As I get older, my risk level has decreased somewhat and I tend to stay more planted than my earlier years on mountain bikes. That said, I'm not opposed to pedaling hard into chunky sections I know well or to playing around on some jump lines. As a recovering roadie, I tend to enjoy climbing more than I probably should. The perfect day on the bike for me would include good people, big mountains, a chance to ride the better descents twice, a moderate amount of suffering, and a good local beer.
Lastly, I am a father to two children who are just getting their wheels under them at ages two and four. I am also a husband to a wife with zen-like patience that blessedly has absolutely zero interest in this crazy world of bikes that I dearly love.
Some of my favorite gear: gravity brakes on all styles of mountain bikes, stretchy cycling pants, beers brewed under the Reinheitsgebot, lightweight full-face helmets, SeaSucker Falcon pickup racks, concave flat pedals with angry pins, and anoraks.